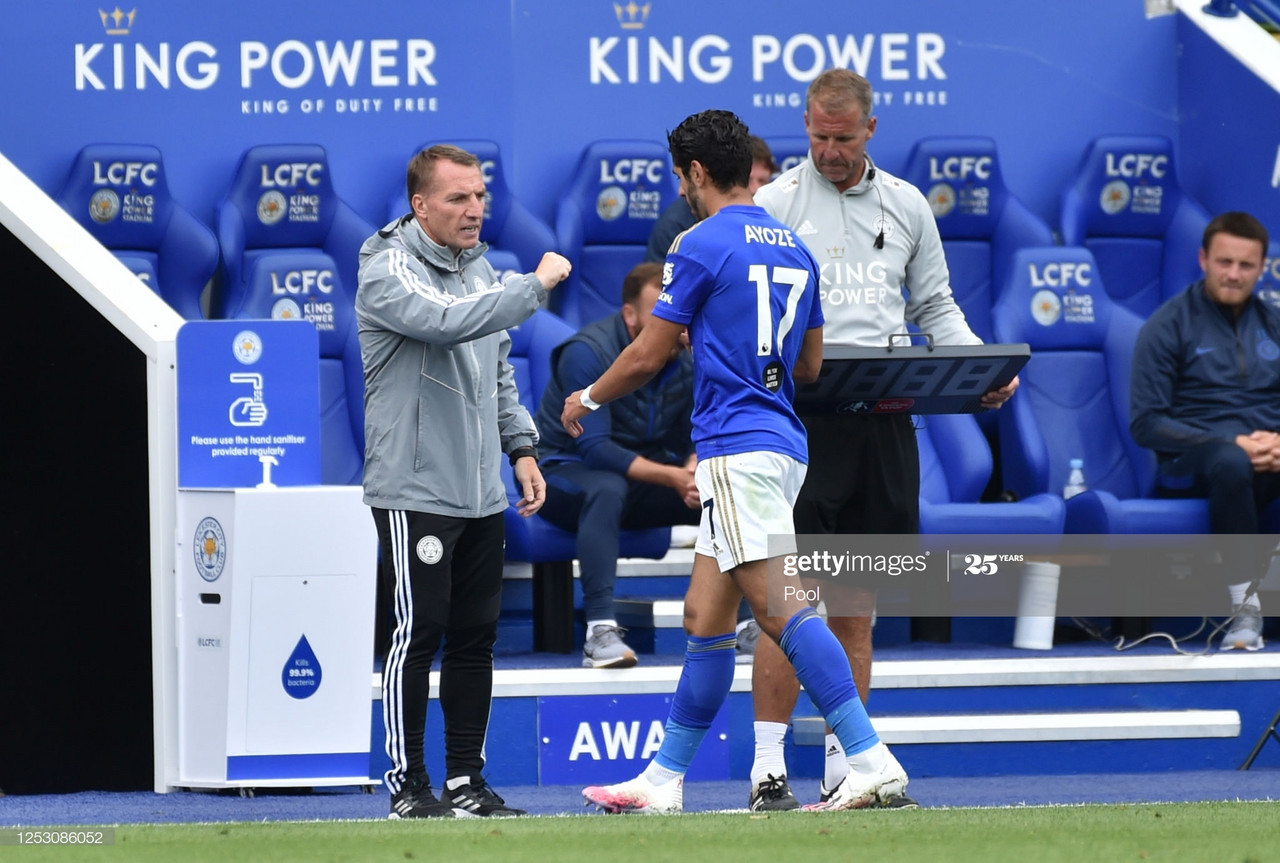 Leicester City manager Brendan Rodgers still remains confident in his young team despite their recent poor performances.
Sunday's defeat to Chelsea in the Emirates FA Cup Quarter-Final left the Foxes with just one win from seven games in all competitions and are in need of a quick return to their early-season form as they prepare to face Everton on Wednesday night.
Whilst there will be no silverware added to the trophy cabinet at the King Power Stadium for this season at least, Rodgers' team still have plenty to fight for in the Premier League as they look to fight off the chasing pack of Chelsea, Manchester United and Wolverhampton Wanderers amongst others for a UEFA Champions League spot after seeing what was once a 14 point gap cut to just two points.
'I've got great confidence in the squad'
Despite the lack of wins in recent times, the Northern Irishman still has faith that his side have what it takes to be playing in Europe's most prestigious competition next season.
Speaking to LeicestershireLive ahead of Wednesday's clash with Everton, he said: "This is a team that's a work in progress.
"This is the first blip we've had for 14 months or so, which I can understand. It's about a process. How the players have developed I've been really pleased with.
"We'll have to put the cups on hold for another season. With seven games to go, we're still in a fantastic position to achieve what we set out to achieve. I've got great confidence in the squad.
"There's a lot of young players who have this expectancy now. But that's alright because that means they've done something right."
'You have to create your own energy'
Like every other club, Leicester are getting used to playing without fans in the stadium, who over recent years have made a reputation for their incredible atmosphere in the East Midlands, but Rodgers doesn't want to use empty stadiums an excuse for his side's poor form.
Rodgers said: "We can never use that excuse.
"You have to create your own energy. How we started yesterday's game, the crowd would have pushed us on even more and that would have put pressure on the opposition.
"The games we've played have lacked intensity. We had moments in the game. It was a really tight game, but we couldn't take the opportunity that came our own way."
'He's a true finisher'
Whilst he still remains the league's top goalscorer, Jamie Vardy has yet to find the net since returning to action and currently remains on 99 Premier League goals as he looks to join the 100 club and another milestone to his Foxes career.
Rodgers' side have struggled to create chances in their opening three games but despite the lack of opportunities in front of goal for the former England international, the 47-year-old believes that Vardy is under pressure from others and that has called for his players to provide him with more service.
He said: "There's a lot of focus on Jamie.
"It's the responsibility of everyone. He hasn't needed a lot of action. He's a true finisher. His strength is in the box. We want to get him more service.
"We wanted to get our wingers and midfielders creating and scoring goals. There's a spotlight on Jamie."