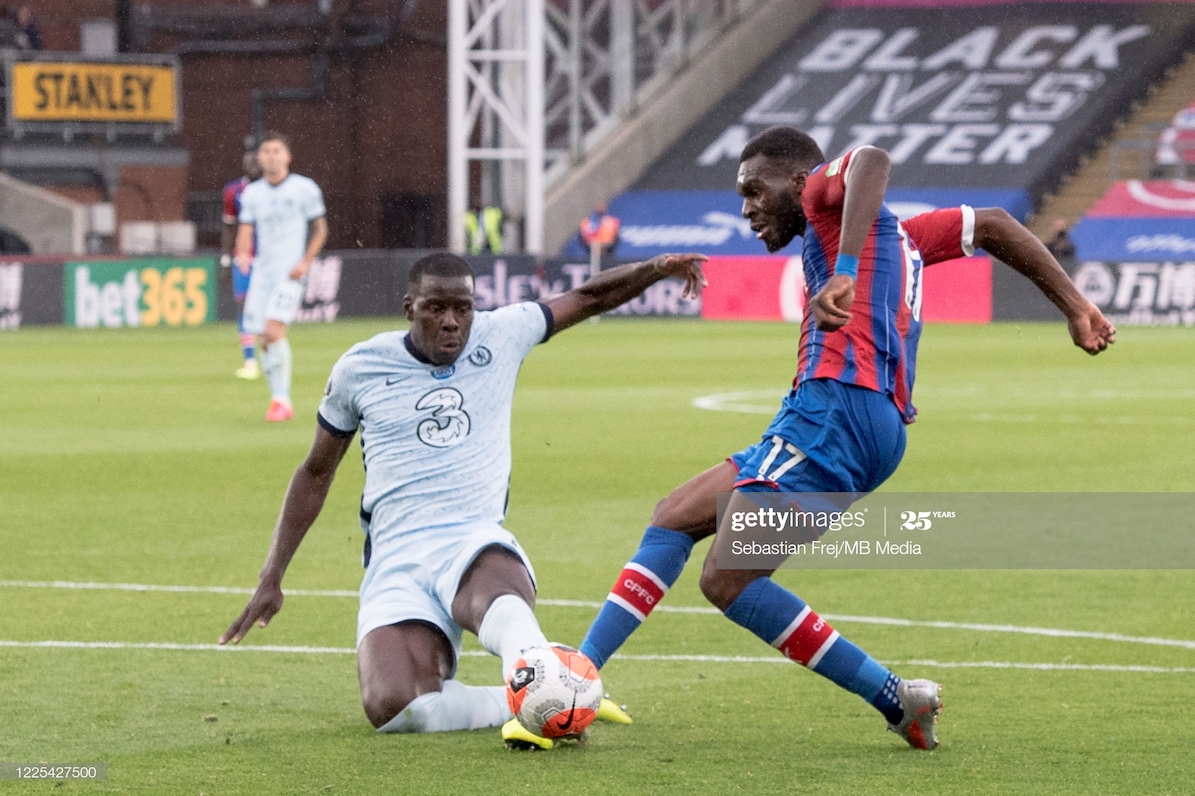 Chelsea's issues at the back are no secret, and with inconsistent centre-back pairings all season, it is obvious that Frank Lampard will be looking to improve that area in the upcoming transfer window.
Alongside Burnley, The Blues have the worst 'goals against' record in the top-half of the Premier League and only Tottenham Hotspur, West Ham United, Aston Villa, Norwich and AFC Bournemouth have kept less clean sheets.
Kurt Zouma, who according to The Athletic is the most likely to move on should Declan Rice become a necessity, has recently started to stake his claim and show why he is the clubs best centre-back.
The two-time Premier League Champion has been at the club since 2014 but his Chelsea career has never been stable with numerous loan moves to Saint Etienne, Stoke City and Everton.
Every Chelsea fan will have a difference of opinion when it comes to who should be starting out of Zouma, Antonio Rudiger, Andreas Christensen and Fikayo Tomori, but after his 95th minute match-winning tackle against Crystal Palace, there is encouraging signs that Zouma could finally establish himself as a first-team regular.
Kepa Arrizabalaga's scream of delight said it all as he watched Zouma come out of nowhere to deny Christian Benteke a last minute equaliser in Tuesday's London Derby.
The French International is well-known for his recovery pace, and compared to his centre-back colleagues, he has the most last man tackles (3) this season.
Aerial presence like no other
The 3-2 defeat at the London Stadium against West Ham on 1 July, a game in which Zouma was a bystander, was another example of Chelsea's inability to deal with set-pieces.
Zouma is Chelsea's best defender in the air by far, with 99 aerial duals won in 24 Premier League appearances this season.
Having now started the last two games, it appears that Lampard is finally beginning to realise that Zouma's no nonsense approach and ability to consistently head the ball clear is exactly what his side needs right now.
Speaking after the Palace game, which edged his Chelsea side one-step closer to securing Champions League football next season, Lampard had nothing but praise for Zouma.
"Kepa made a great save and Kurt Zouma made a great tackle and in those last moments it was nerve-wracking for us.
"It was fantastic from Kurt and at Watford he played a really great game as well. Imposing, great defending, good on the ball and that is everything I want.
"Defenders will not always get credit for those moments, the goalscorers get those, but his was a tackle that saved us two points. I am really pleased with him".
It is still unclear who Chelsea's starting centre-back pair will be when the 2020/21 season finally kicks off.
Speculation surrounding Zouma's future remains and Tomori has suddenly become out of favour with rumours of a loan move continuing to gain pace.
25-year-old Zouma is far from perfect and questions still remain over whether he is only standing out purely because he is the best in a side that struggles defensively.
Either way, the mood towards Zouma seems to be changing, and Chelsea fans should be encouraged by recent performances.
There is no doubt that the Chelsea hierarchy will be monitoring his situation closely between now and the end of the season.