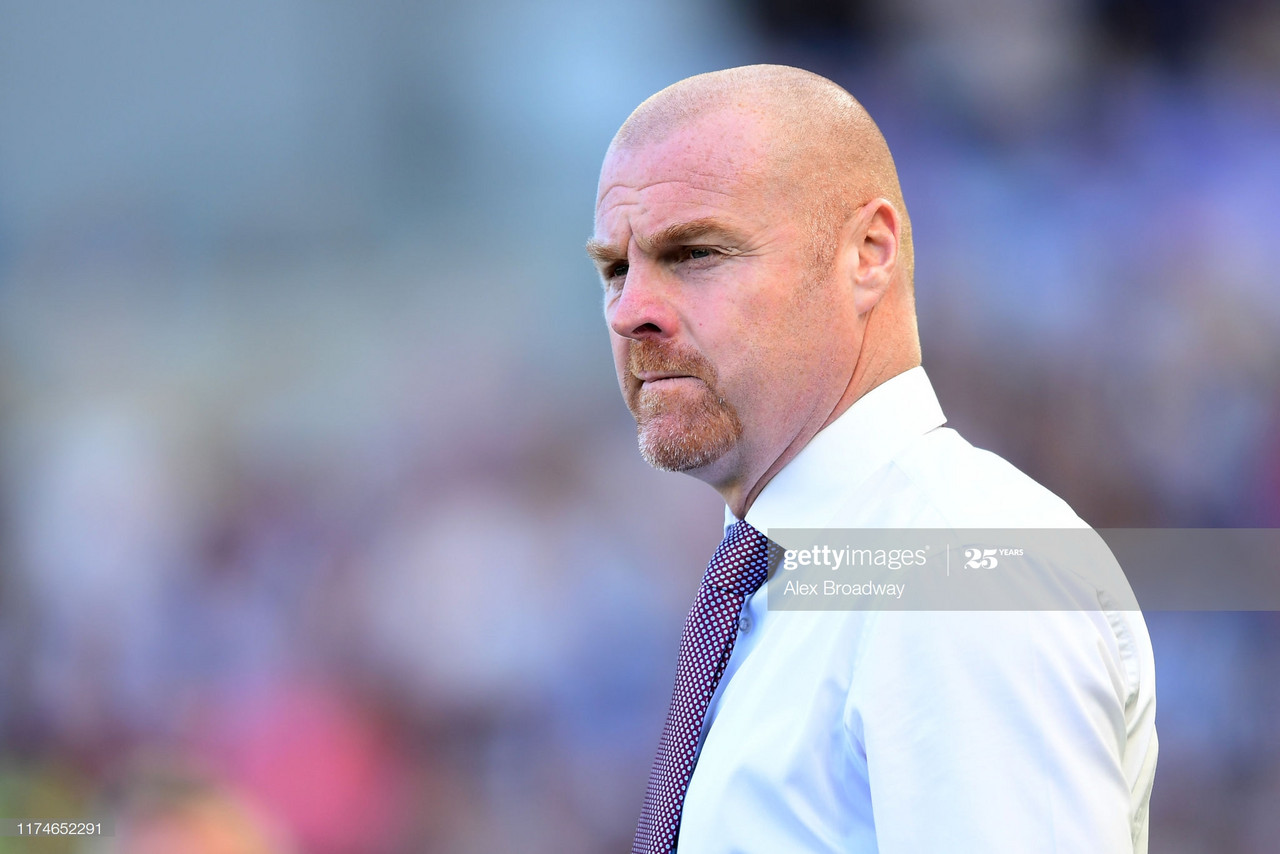 Sean Dyche is God. Mike Garlick is the Antichrist. That seems to be the law around Burnley right now.
The Burnley manager has expressed public frustration with his chairman after allowing several first-team players to leave at the start of July. Of course, these decisions were felt harder because the Premier League season was yet to conclude. Dyche wanted to retain his squad depth with the games coming thick and fast but the Clarets have had to solider on with a depleted unit.
The loss of warrior Jeff Hendrick will have also angered former Watford boss. Hendrick was a regular feature in the Burnley team and his selfless attitude was very beneficial to the team's structural strength.
Tight squad
On the BBC, ex-Claret Jonathan Walters was asked by Robbie Keane about how players coped with not featuring in the team. Dyche is notorious for making minimal changes to his line-ups and Walters claimed that it is important for him to have a small squad. The more players that he has at his disposal, the greater the opportunity for unrest.
Dyche demands investment and squad depth but, bizarrely, could those two features be counter-intuitive? It's no secret that he loves his players. There is a real togetherness in that group and it stems from the manager. But it doesn't always work out.
Money
Ben Gibson was brought in for £15-million and started one Premier League game. He was signed to add depth to central defence but the former Middlesbrough man could never get an opportunity ahead of James Tarkowski or Ben Mee. Despite being under contract at Turf Moor, Gibson has now basically cut all ties with the Clarets and is training with his old team in the North East.
Matej Vydra had to wait until February this year before getting a serious run in the team. The £11-million buy from Derby County started just two Premier League matches in his first season with the Clarets. He was looking like another player who had fallen by the wayside at Burnley.
Dyche is well within his rights to make more demands but does he know what he is demanding? He could splurge money on a number of players in the summer but many of them may struggle to bypass the manager's sentimentality towards his current squad members.
Garlick could well point out that Dyche hasn't necessarily made the most out of the money that they have spent. His successes have been more noticeable with the cheaper acquisitions. Of course, Garlick will not voice that opinion too loudly because relations are fragile at this moment in time.
Power play
As Walters went onto say, Dyche is a "totalitarian leader" at Turf Moor. Everything runs through him and he is aware of the power that he wields. He can say what he wants and he can demand what he wants. But perhaps his calls for supreme squad depth and big transfers are a little misguided.
At the same time, he shouldn't be questioned too stringently after transforming the fortunes of this football club. You may look and say that serious investment isn't needed when the manager stays loyal to a small group of players. But if serious investment is what keeps Dyche at Turf Moor then it's something that Garlick should be seriously considering.
Ripping the heart out of the club is a very dangerous thing to do. Players respect Dyche and his methods. Replacing him would be a momentous task and certainly not one that Garlick will want to undertake during these unprecedented times. However, a relationship where the worker is beginning to bend his employer over a barrel is not one that is sustainable. Both parties need a compromise.