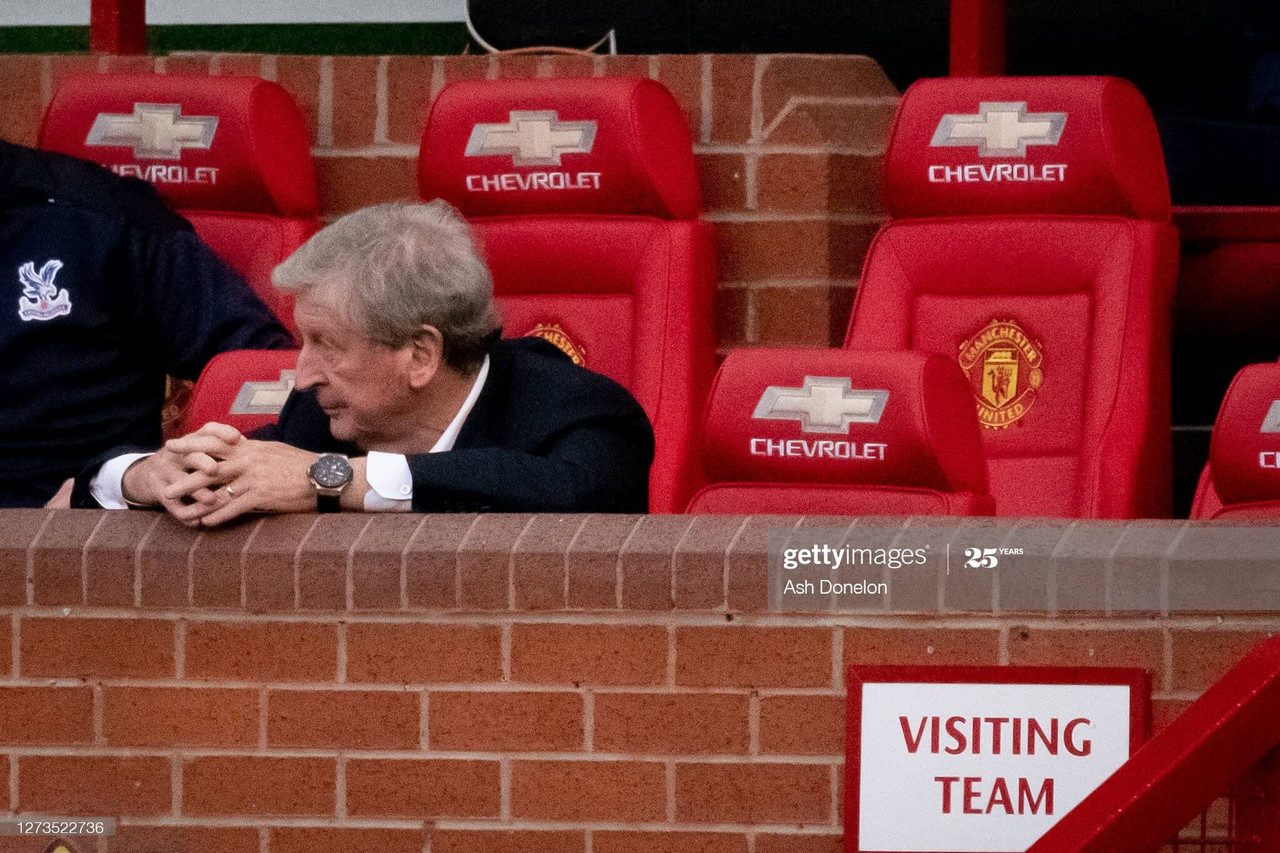 Who masterminded victories and who was left brooding as a record-equalling number of goals flew in on Matchweek Two?
We rate the efforts of all 20 Premier League managers.
Saturday
Carlo Ancelotti - 7/10
It took Everton until the closing stages of the first half to truly impose themselves on their newly-promoted opposition, and it briefly looked as if the Blues' early-season momentum might stall. Ancelotti will be wary of the dangers of such timid starts against stronger, 11-man opposition.
On the other hand, the link-up play between Ancelotti's new front three - James Rodriguez, Richarlison and Dominic Calvert-Lewin - was excellent, as was the attacking contribution of the full-backs. Rodriguez is naturally gifted of course, but Everton's fluidity as an attacking force is the result of an effective training regime.
Slaven Bilic - 4/10
It was all going surprisingly well. Bilic stuck with the new shape he implemented against Leicester and it appeared to be containing Everton, limiting the space for their midfielders and keeping the outnumbered Everton frontline fairly quiet initially.
But when Kieran Gibbs lost his head, so did Bilic. His half-time protests against a blatantly obvious red card saw him sent to the stands. It wasn't exactly an expletive-laden right but it was still poorly-judged. Without relative Premier League veteran Gibbs and without their manager, the Baggies were always going to fall away in the second half.
Marcelo Bielsa - 7/10
Over these first two games, it has become clear that Bielsa will not adapt to the league, the league will adapt to Bielsa. As an attacking unit, Leeds have been ruthless. They punished Fulham's fundamental errors on Saturday and have now netted seven times from just 10 shots on target. The oft-maligned Patrick Bamford, a scorer in both games, may be taking to the top division.
However, shipping four to the champions is one thing; conceding three at home to the play-off winners is quite another. Leeds were 4-1 up and basking in 'how many' territory on 57 minutes, only to see their margin slashed to one by the 67th.
That points not only to feeble defending, but also to poor game management, perhaps the key areas of concern for Bielsa as he looks to make his side more than just 'entertainers'.
Scott Parker - 6/10
Once again, Parker found himself bemoaning basic errors, the kind of errors, indeed, which invariably cost you at the top level.
You wonder how often he will have to repeat that message. Aleksandar Mitrovic could well score the goals to keep Fulham up, but you already sense that instilling greater resilience and concentration will be Parker's defining test.
Still, his players do deserve some credit for their attitude. They did not lie down after slipping three behind, battling back to give Leeds a major scare.
Ole Gunnar Solskjaer - 5/10
Solskjaer, like much of the United fanbase, will have viewed Saturday's display as a further illustration that investment is essential. He will have asked the board to recruit a top centre-half, and thus far they have not delivered. Harry Maguire's partner Victor Lindelof struggled.
United also suffered from a lack of match sharpness against Palace, having played only one friendly since the end of their Europa League campaign in August. It's difficult to blame for Solskjaer for that, though Manchester City's performance on Monday night certainly weakened the excuse.
But the Norwegian's rating suffers because he failed to exert any major influence on the pattern of the game. Palace were the better team in the first half, and they arguably outperformed United by an even larger margin in the second. Goalscorer Donny van de Beek (67 minutes) and Odion Ighalo (81 minutes) ought to have come on earlier.
Roy Hodgson - 9/10
This verged on a masterclass. Palace started the game higher up the pitch than United would have expected, and their early aggression paid off as they grabbed a seventh-minute lead.
The move from left-winger to left striker has revitalised Wilfried Zaha, a matchwinner against his former club.
When Palace did have to contend with spells of United pressure, they successfully made the final third so congested that there was next-to-no room for United's danger men to link-up.
Palace limped over the line in 2019/20 but they look both refreshed and ambitious this season.
Mikel Arteta - 7/10
We were anticipating an electric Arsenal performance against relegation candidates West Ham, but it was anything but. In the end, the lacklustre, disjointed Gunners scraped an ugly victory, having arguably been outplayed by their visitors.
But a six becomes a seven for the Arsenal boss because of his brave decision on 77 minutes. Alexandre Lacazette's first-half goal was his 50th for Arsenal, but Arteta hauled him off with the game finely-balanced at 1-1-1 and introduced Eddie Nketiah.
Arsenal reaped the rewards of the 21-year-old's striking instincts when he positioned himself to tap home the winner. Incidentally, the move also involved Bukayo Saka and Dani Ceballos, neither of whom started last week.
David Moyes - 6/10
Let's be fair. Moyes finds himself in a very difficult situation. Relations between the club's fanbase and hierarchy have completely broken down. But on the evidence of this showing, the veteran boss has managed to maintain his players' focus and optimism - no mean feat.
Indeed, there can't really be any question marks about their attitude. They battled at the back and they attacked bravely.
The Hammers had twice as many attempts on goal as Arsenal and looked the more likely winners for large parts of the second half.
But in this gruelling run, they cannot afford to squander this many chances. So many of their attacks were swift and incisive before the final touch let them down. That makes it somewhat perplexing that Sebastien Haller was not called upon to partner-up with Michail Antonio until the 88th minute. The Frenchman had scored twice on League Cup duty in midweek.
Sunday
Ralph Hasenhuttl - 3/10
For 45 minutes, Southampton were excellent. It was the kind of confident performance you have come to expect since Hasenhuttl engineered a turnaround on the South Coast. There was only one team on the pitch that looked well-coached.
But after a smash-and-grab equaliser in virtually the last action of the half, the Saints well and truly collapsed. It was a shambolic demonstration of the dangers of an ill-rehearsed high line. Heung-min Son was in-behind with bountiful space relentlessly. The defence looked lost, and their manager surely has to bear a large part of the responsibility. This is, after all, a stylistic choice that demands training ground devotion.
The optimism is rapidly disappearing at St Mary's and Hasenhuttl's demeanour suggests something isn't right.
Jose Mourinho - 7/10
How much credit does Mourinho's deserve for his side's eventually rampant comeback win? It's especially difficult to say.
He chose to give Tanguy Ndombele a chance and was rewarded as the Frenchman fashioned the opportunity that led to the equaliser almost single-handedly. But then he surely set back their relationship even further by withdrawing him at half-time.
Did Harry Kane drop deep and aim for Son on the manager's instruction, or was this response to Saints' patent lack of co-ordination?
In fairness, Kane has consistently taken up those sort of positions since Mourinho took over, and he did so to devastating effect here.
It was a fairly simple goalscoring formula, but Spurs were transformed when they emerged for the second half. The Saints side that had played with great purpose was stifled.
Graham Potter - 8/10
In this clash of bottom-half styles, Brighton's slick, expansive football emphatically won out. Potter's men were impressive even in defeat against Chelsea on Matchday one, and the task is to ensure that aesthetically pleasing performances deliver results more consistently this term.
Defensive grit is central to that, of course, and it was on show here as the Seagulls' backline, boosted by the return of Ben White, restricted to the hosts to only six shots, none of which were on target.
Tariq Lamptey shone brightest at St James' Park, continuing to thrive following his deliberately delayed integration into the first XI.
Steve Bruce - 3/10
The optimism earned through Newcastle's impressive business and their opening-day victory at West Ham has taken a significant hit.
It was easy for the club's supporters to view this simply as a tactical mismatch.
Brighton raced into a two-goal lead, the first a penalty following a careless challenge from Allan Saint-Maximin, who did not appear to fancy defensive duties.
Bruce made a change at half-time, switching out the struggling Andy Carroll for Miguel Almiron, but that did not address the sense that the damage was already done.
The temptation is to wonder how the St James' Park faithful would have reacted from the stands...
Jurgen Klopp - 8/10
With Joe Gomez and Joel Matip injured, Klopp was forced to select Fabinho at centre-half. Elsewhere, he stuck with the side that edged past Leeds, leaving box-office signing Thiago on the bench after a solitary training session.
At 11 v 11, Liverpool were patient. They controlled possession, their pressing game sharper this time around, but they remained wary of the Chelsea counter-attacking threat.
When Andreas Christensen's dismissal presented an opportunity, Klopp could step-up the aggression. Chelsea were pressed higher up the pitch and it paid off, most visibly in the form of the second goal.
Liverpool were able to establish almost total dominance partially through the half-time introduction of Thiago.
Klopp was annoyed by one or two pieces of casual defending, but for the most part it was smooth going. His team bided their time and capitalised on Chelsea's frailty in accomplished fashion.
Frank Lampard - 6/10
It's difficult to pick out much that Lampard, yet to be armed with five key players this season, did wrong.
Chelsea's gameplan was understandably conservative. There was a discipline about his players' defending, and a hint of promise when they had the opportunity to move forward.
He would have been preparing a reasonably satisfied half-time team-talk until that Christensen dismissal. An almighty task now lay in wait.
Chelsea were promptly undone, the decisive second goal gifted to Sadio Mane by the broken man for whom Lampard has sought a replacement.
The Blues were beaten but they did not give in, squandering a couple of opportunities to set-up a somewhat nervy finish.
Now Lampard's biggest task is to maintain his players' belief that they have what it takes to overhaul the commanding victors. Maybe it is still too early in this long-term project.
Brendan Rodgers - 7/10
100 Premier League wins for Brendan Rodgers, and maximum points for Leicester at the start of the season.
Offensively, they have been impressive. Harvey Barnes is looking more and more dangerous, while Timothy Castagne, the excellent attacking full-back, has made a flying start to life in the Premier League. It has been a productive pre-season for the Foxes.
There were clear defensive vulnerabilities against Burnley but that was with Wilfred Ndidi again filling in as a makeshift centre-half. Jonny Evans will be back for the trip to Manchester City, and Rodgers will also hope to be furnished with a new recruit. Re-establish that solid foundation, and Leicester can disrupt the 'big six' once again.
Sean Dyche - 6/10
Burnley threatened to grab a point from the King Power, but in the end Leicester just had too much quality.
In truth, it is commendable that the Foxes were pushed so close. Burnley are down to 12 fit senior outfielders and had to partner Premier League debutant Jimmy Dunne with back-up option Kevin Long as dependable duo James Tarkowski and Ben Mee watched on from the sidelines.
Whilst there are signs that Burnley's limited spending power is gradually and menacingly catching up with them, there is as yet no reason to Dyche's capacity to overachieve once again.
Monday
Dean Smith - 6/10
Villa were the beneficiaries of a penalty save and a sending off before Ezri Konsa scored the goal that secured three points against Sheffield United.
It was perhaps a little close for comfort in the circumstances, but Smith will be satisfied with the eye-catching debuts of Emiliano Martinez, the spot-kick hero and a confident distributor, and marauding right-back Matty Cash.
Villa were held to a goalless draw at home to the 10 men of West Ham a little over a year ago as they made a stuttering return to the Premier League. Recalling such frustration really makes you appreciate that, particularly in the lower reaches of the table, a win is a win.
Chris Wilder - 5/10
For the second league game running, Wilder saw the odds stacked against his side almost from the off.
Against Wolves, they had fallen two behind inside six minutes. Here, they were a man down after 12.
In both matches, Sheffield United made a good fist of it. They created enough opportunities against Wolves to turn the game around but didn't take them. And on Monday night they were the better side for 45 minutes.
But Wilder is a not a man who will simply 'take the positives'. "We need to look at ourselves and do so much better," he admits, if the Blades are to avoid the kind of second-season slide many are predicting.
Nuno Espirito Santo - 6/10
For 45 minutes, Wolves' clash with the title hopefuls simply looked a mismatch. When they had the ball, City were passing the hosts off the park, and when they lost it they tended to swarm the golden shirts and snatch it right back.
But Nuno demanded more from his players at half-time and he got it. Having found another level technically, Wolves were suddenly beating the City press. They ought to have halved the deficit long before Raul Jimenez's 78th-minute header.
In the end, Nuno would be left to reflect on the gilt-edged misses and the needless Romain Saiss challenge which presented City with an early penalty. They were always going to be made to pay.
Pep Guardiola - 8/10
Guardiola deployed his players in a 4-2-3-1 formation, with Fernandinho back alongside Rodri in midfield and Nathan Ake handed a debut. The tweaked midfield totally controlled the game for the first 45 minutes, and indeed the crucial last 10.
The biggest compliment to Pep was his players' sharpness. Compare them to neighbours United, disjointed and off the pace in the humbling defeat against Palace. Meanwhile, City's energy and rhythm was a sight to behold from the off.
These are elite players, no doubt, but they're also reaping the rewards of elite training sessions.