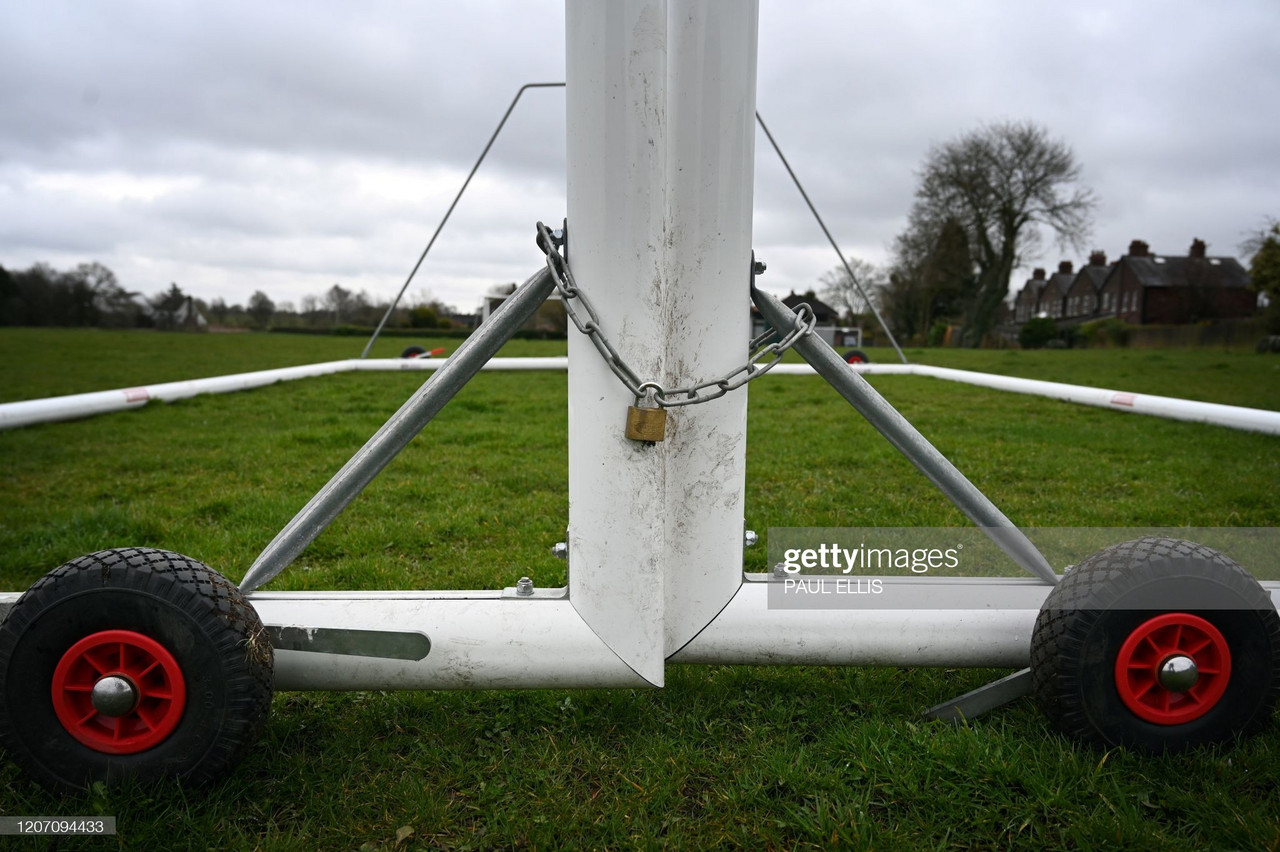 On March 15th, the FA announced that the league campaigns for tiers 3-7 of the women's football pyramid would be curtailed with immediate effect for the second successive season.
In an official statement, the FA's reasoning was as follows: "The Women's Football Board, taking into account the views of clubs and leagues, decided that extending the 2020-21 league season beyond the end of May 2021 would not be a viable option due to the operational issues faced by many clubs and leagues.
"With no further league fixtures taking place this season, there will also be no promotion and relegation between these tiers for the 2020-21 season, including no promotion from tier 3 into tier 2 [The Championship] and no relegation from tier 6 into tier 7."
Early in the new year, it was announced that all clubs from the National League downwards would have the opportunity to vote on how to end the season, with three options: complete the season or play as many games up until May 2021, play until all teams have completed 75% of scheduled matches or declare the season null and void.
How do title-chasing teams feel about the decision?
Huddersfield Town Women were six points clear at the top of the Women's National League Northern Division and were seemingly on course for their first league title at third-tier level, but their dreams have been turned to dust. Given that it was Jordan Wimpenny's first season in charge at the club, the Terriers' manager was even more disheartened as a result of the FA's verdict.
"It's disappointing to hear that the league has be called to an end being in the position we were", said Wimpenny.
"It would have been great for us to continue to compete for the league and give the players and staff what they deserved.
"I think there's several reasons why the league couldn't continue from what I have heard, but we have to acknowledge that that is the decision that has been made and as difficult as it is for everyone we must move forward and be prepared to do it all again."
Fylde Women were hot on the Huddersfield's heels - six points off with two games and superior goal difference in hand - and star player Faye McCoy was also incensed when she heard that the league season was being curtailed again.
"It is very disappointing for us as individuals and as a club. We have put in a lot of hard work from not having a team at the start of the season to be fighting at the top with two games in hand so for this year to be null and void for a second season is very frustrating."
Is the club vote a scapegoat for the FA?
The FA gave all clubs the opportunity to vote on how they wanted the season to end and McCoy believes that league positions were a deciding factor.
"I personally think league positions and performances this year has played a part in clubs' decisions, however every team's circumstances are different and I would like to think if you as a football club are passionate about the game then decisions have been made based on the right reasons."
I asked her whether the FA may have taken the easy route out of making a decision to continue the 2020/21 campaign by allowing clubs to vote and the Coasters' no.23 had a definite answer.
"Yes. And after what happened last season with null and void due to the unprecedented times, I was hoping that this season the FA would have been more prepared for this situation and come to a much better outcome that would allow us to finish the league and complete it safely.
"The whole structure of the women's game needs to be looked at. The gap between your 'elite' Tier 1 & Tier 2 is becoming wider and teams below are being left behind. I think there needs to be more consistency to include the tiers below to a certain level.
"A lot of people will be affected by this decision for the second season running. Teams who have missed out on much deserved promotions etc will be questioning 'what's the point?'. Things need to change quickly so we do not lose the talent that is in the grassroots section."
Speaking of grassroots football, the decision comes on the same day that the FA declared that there was over £16million of funds available to help grassroots football survive. For that information to be released only a few hours after the announcement to cut short the season of hundreds of women's clubs, eyebrows are being raised and questions are being asked as to whether the FA value the integrity of the women's game.
Despite their league campaigns being cut short, all remaining 'amateur' teams in the FA Cup are to continue competing in this year's competition. Although this has been received with mostly positive responses, some players have questioned whether it's just to enable 'elite' clubs to join a full set of fixtures round four. Considering that from tier three downwards, clubs haven't been able to train, let alone play, concerns are growing as to whether teams will be ready both physically and mentally.
Oxford United Women's Emily Allen is unhappy with the treatment of the amateur game and questioned the legitimacy of teams having to play in the tournament, taking to twitter to post: "We've gone 4 months with no football, but we're expected to make up the numbers in the FA Cup with less than a week's preparation."
Huddersfield's Sarah Danby also took to the online platform to display her disgust: "Oh and don't worry, we will make the numbers up for the FA Cup. Imagine those teams at our level that progress and are expected to compete with leagues above when you've not trained / played for months. Surely takes the integrity out of the cup."
To say that the FA's decision has gone down like a lead balloon would be somewhat of an understatement. It's gone down like a lead balloon tied to a blue whale. Some will say that the decision was taken based on the responses and majority vote from clubs, which is factually correct, but we live in a world where, despite its growing face, even the third tier of women's football isn't treated the same as men's Sunday League. Something has to change.