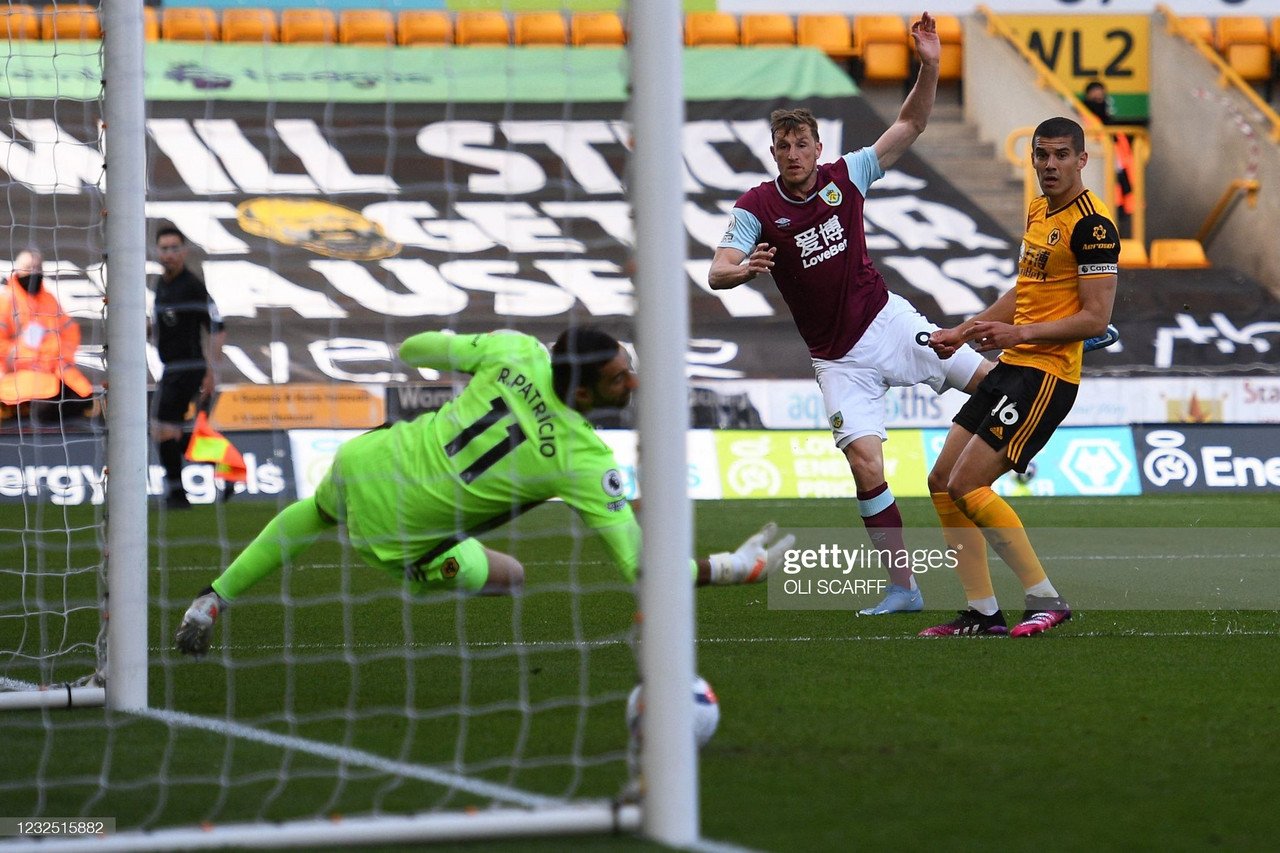 The 4-0 victory against Wolverhampton Wanderers certainly broke some records for Burnley. On a day where the Clarets scored their most goals in a top-flight away game since 2010, Chris Wood also became the first player from New Zealand to hit a Premier League hat-trick. Not a bad afternoon at the office!
Wood has hit 10+ league goals in his last four seasons with the Clarets. Make no mistake, that is some achievement. Bare in mind how ugly and defensive that Burnley have been over that timespan; it hasn't always been this easy on the eye!
That sustained goal return is even more impressive when you consider that only five other players have managed to achieve this feat - Mo Salah, Harry Kane, Jamie Vardy, Alexandre Lacazette and Heung-min Son. The Claret is certainly in good company!
Unconventional
Wood isn't fashionable. He isn't going to take two and three players on before clipping the ball over the head of the onrushing goalkeeper. He isn't going to be a player that appeals to the heavily progressive tactics that many teams look to play. However, he is very effective at what he does: holding the ball up, using his physicality and finding the net.
The 29-year-old seems to have a very laidback mentality. He chases down when he feels he should but he won't chase a lost cause just because he is in a poor run of form. Certain strikers may try to change their approach to a match if they are struggling to find the goals - not Wood.
He might miss presentable opportunities but that doesn't deter his confidence; Wood will still make the same runs and miss the same opportunities until he gets back into his scoring groove. That's because Wood knows what he is and what he isn't.
Self confidence
The former Leeds United man isn't particularly mobile or quick off the ground. He doesn't have the quickest of feet or the nifty flicks of someone like Matej Vydra. There is no point trying to shift away from his ordinary game if he is not getting the rub of the green because, invariably, the way you find form again is by sticking true to what you have always done.
The likes of Salah and Vardy do not score with every opportunity. Salah, in particular, regular passes up a good chance or two in almost every game that he plays. But his ability to remain cool, calm and collected is what sets him apart from the crowd. Missing a good chance will not affect his confidence.
One thing you have to remember with Wood is that Burnley aren't always helpful to their forwards. At times, Wood and his partner have had to make the best out of aimless long balls and scraps in the penalty box. A thankless task. It means that whenever Wood has missed a chance, it has stood out a great deal more than it would in a team that created more openings in front of goal.
Some quarters were quick to criticise Wood during has barren run but those critics will be crawling back into their shells again. Everybody in the Premier League aspires to have a man who can get you double-figure returns and Burnley have one in their grasp.