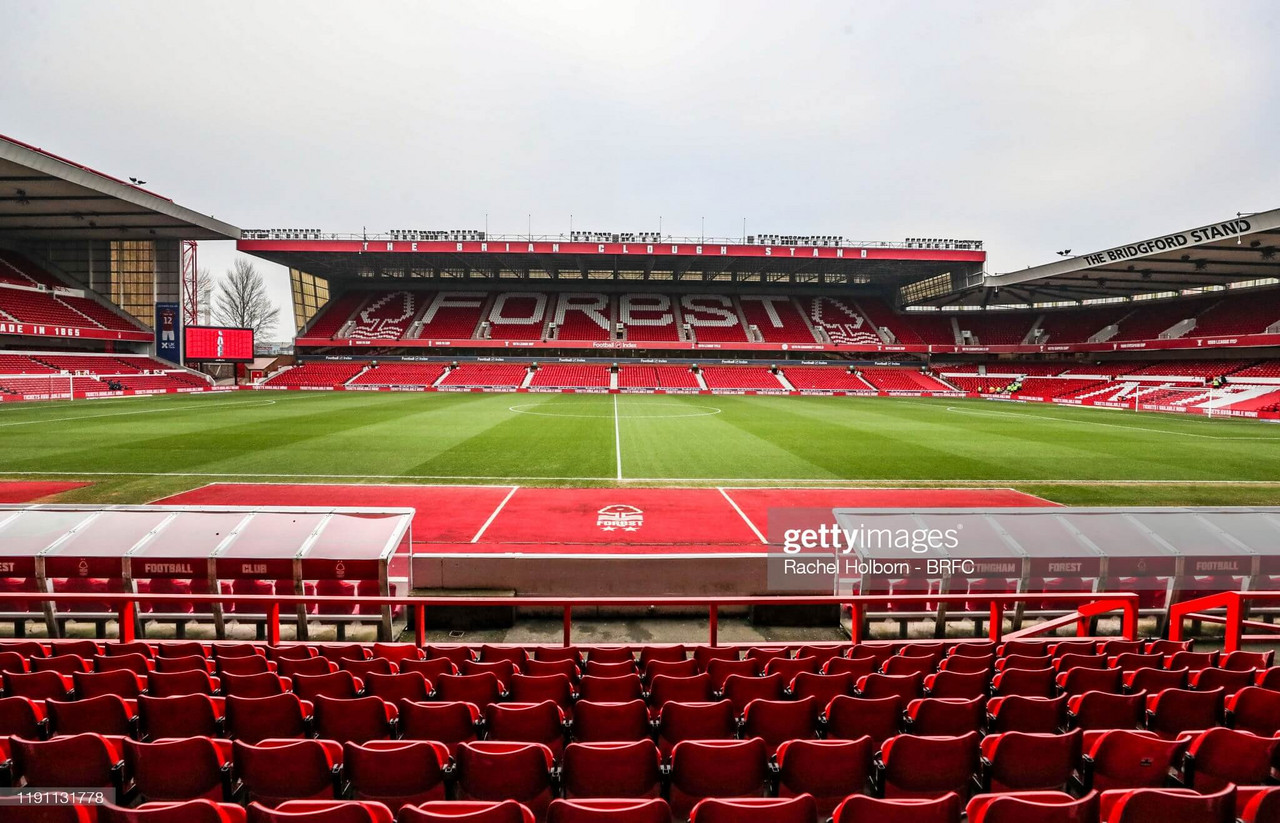 Since the arrival of owner Evangelos Marinakis in 2017, it hasn't been the decisions made by the Greek oligarch owner that has raised eyebrows at the City Ground, but instead those of his fellow compatriot and current club CEO - Ioannis Vrentzos.
The club has noted that last season's lowly 17th placed finish was far from where needs be, and change to the hierarchy is the twist that will be on Trentside this summer.
After a 22-year exile from the Premier League, the Reds can breathe in a sense of optimism after two new off-the-field appointments, and most importantly, two more just over the horizon.
A switch in strategy
Summer transfer windows are a scene of pure pandemonium, with traffic of incomings and outgoings plentiful at the City Ground. However, this summer has a different feel to it.
For too long, Forest have rushed their business, and ultimately, also, done too much of it. Hasty and unaligned signings to the clubs style of play, has hampered them both from a financial standpoint via wages, as well as on the pitch.
Over 70 players have joined the club since the Greek's arrival in Nottingham, with fans frustrated with the seemingly short-term direction of the club's recruitment team.
Panagiotis Tachtsidis was signed from Greece and left without playing one minute in the Garibaldi, whilst Rafa Mir, Nicholas Ioannou and Fouad Bachirou were recruited, before making no impact for the Reds.
In truth, shrewd business has long gone amiss on the banks of the Trent, with quantity over quality often the recurring theme.
Whose new in the boardroom?
Although it's yet to be officially confirmed, Dane Murphy and Taymour Roushdi being linked with a switch to the City Ground from Oakwell has been no secret in recent weeks.
The pair have resigned from their roles at Barnsley, and have now agreed terms to join Forest, with just the final details to be ironed over before confirmation.
It comes after Vrentzos' return to Greece ahead of the 2021/22 campaign for Olympiacos, which is Marinakis' other owned club.
Marinakis made his intention clear on making Murphy the replacement, and set about his number one target swiftly. With confirmation close, it's a fantastic coup for Forest - with Murphy and Roushdi doing a fantastic job with the Tykes since their arrival in England.
Chris Brass was the first backroom addition this summer, with the 'head of football' operator coming in from Sky Bet League One outfit - Wigan Athletic.
Brass was originally a professional player, with the most part of his playing days coming at both Burnley and York City. He turned his attention to management, with jobs at both York and the disbanded Bury FC, but now finds himself in a head of football role.
Forest also added a fresh face to the analytical side of proceedings, by bringing in German Bundesliga side VfB Stuttgart's 'head of analytics' - George Syrianos, to help further bolster the new-look recruitment team this pre-season.
Background behind the new duo
Murphy and Roushdi join the club after a successful spell in Barnsley, but have long been partners at work, after striking up a positive working relationship during their time in America at MLS side - Real Salt Lake.
In January 2019, Murphy was hired as technical director at DC United, where he also played during his career as a player. It was only a short term at the MLS side before taking up the CEO role at fellow Championship side - Barnsley, in the summer of 2019.
Since Murphy's arrival in South Yorkshire, the progression on and off the pitch has been impressive.
Barnsley's unique and intriguing style of play earned them a play-off spot, just 12 months after securing their Sky Bet Championship status in a dramatic end to the 2019/20 campaign.
The implementation of youth in the Tykes' recruitment has seen players such as Callum Styles and Daryl Dike thrive in the second-tier.
The 35-year-old American has been complemented for his modern-thinking ideas and capability of bringing in youthful talent. Forest had the second oldest average squad last campaign, with only Millwall trumping their 28.2 age.
Marinakis was impressed with Murphy's negotiating skills and the positive approach he made at the Tykes.
The addition of new players is always the news at the forefront, however, Forest's unstructured off-field dealings have made matters on the pitch much more of a struggle.
A new structure, a new plan, a new boardroom - can hopefully bring new beginnings for the Reds under the watchful eye of Chris Hughton, who will be keen to replicate the second season success he calved out at Brighton & Hove Albion.