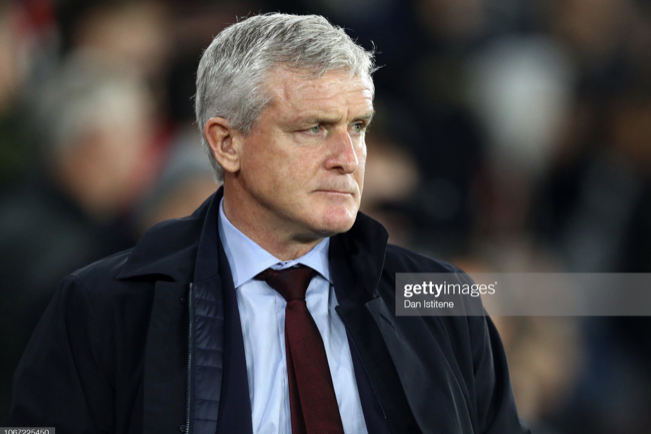 Bradford City have unveiled the appointment of former Wales and Manchester City manager Mark Hughes.
The Bantams have been without a manager since Derek Adams sacking last week, but Hughes has been the man chosen to become his successor.
Hughes, who boasts an incredible CV for this level, has previous experience of managing at Championship and Premier League level with the likes of Fulham, QPR, Blackburn Rovers, Stoke City and Man City.
The experienced manager has been out of the game for almost four years now, so he's certainly had a chance to step away, clear his head and come back with a fresh mindset.
So rather than jumping back in at the deep end, Hughes has taken the bold choice to take on a difficult project in League Two.
But the opportunity to build his own squad, take a club as huge as Bradford up the leagues and to potentially create a true vision for a Bantams side currently lacking spirit, is a chance Hughes has jumped at.
It's going to be a long road for Bradford to rebuild and find their way back up the leagues, but what better man to do so with than a manager as cultured as Hughes.
When you've played for footballing giants such as Manchester United, Chelsea, Barcelona and Bayern Munich, you're bound to have made valuable connections.
This could be hugely beneficial for the Bantams , who could take full advnatge of this. With new loan signings, potential affiliations and maybe even more media coverage, Hughes' appointment could see the club reach a new level in terms of its identity and stature within the game.
Whilst his tenure at Southampton was cut short, Hughes has no doubt built himself a reputation of playing enjoyable football.
The manager's achievements with Man City and Blackburn weren't to be taken lightly, he has a good personal relationship with his players that helps him get the best out of them for games.
The 58-year-old has enjoyed spells with the likes of Man City, Fulham, Stoke and Blackburn, even boasting a 46.8% win ratio in his previous roles.