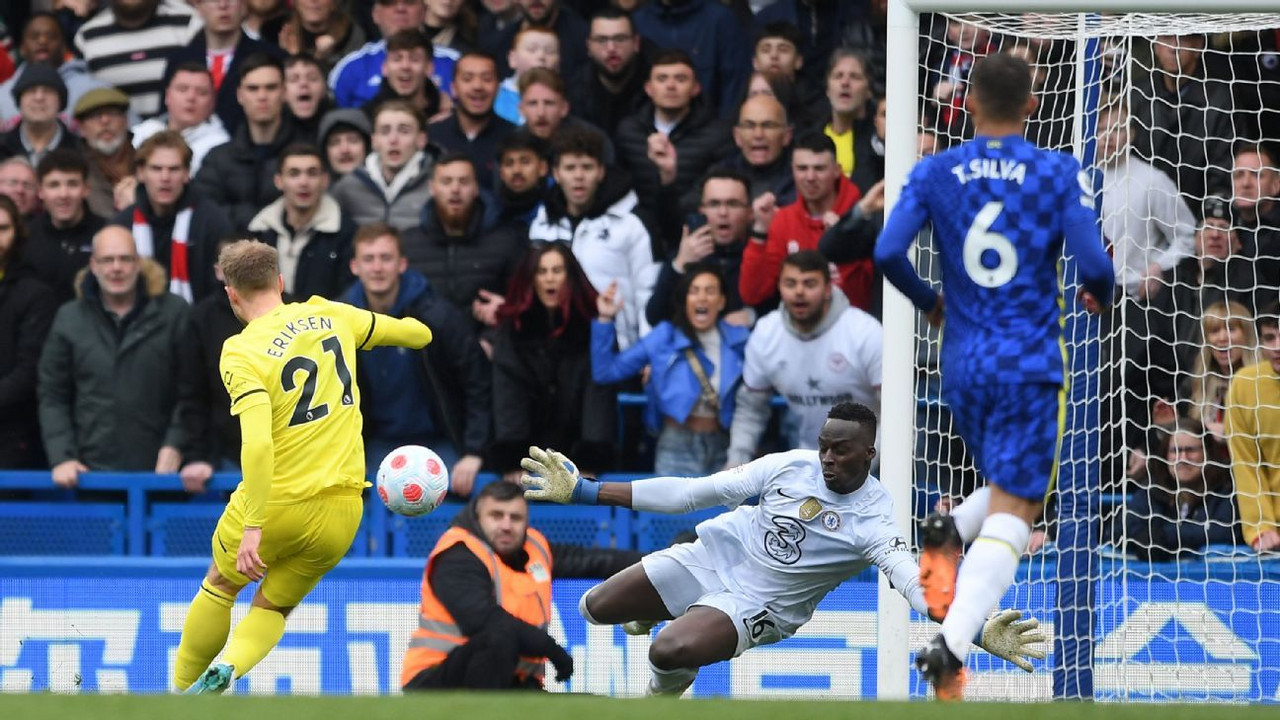 For Brentford supporters, Saturday's match at Stamford Bridge will surely live long in the memory. It was not only just their second win against Chelsea in their history, but their victory also inflicted Chelsea's first home loss since September.
Luckily for Thomas Tuchel, his side have an opportunity to switch their attentions back to the challenge of retaining their current status as European Champions when they take on Real Madrid on Wednesday night, the side they beat in last year's semi-finals. But they will surely have to play considerably better to progress this time around.
How it Started:
On the weekend, we saw a midfield pairing of N'Golo Kante and Ruben Loftus-Cheek take to the pitch and though neither played badly, it didn't seem to offer up much against the dogged display of Brentford, which should really have been anticipated by anyone who saw the reverse fixture, where Chelsea were very lucky to cling on to the 1-0 lead Ben Chilwell gave them.
1-0 wasn't enough this time. Even if Antonio Rudiger's strike was worthy of winning any game. But the arrival of Christian Eriksen has transformed this Brentford side, the midfield maestro is a player that Brentford could never have dreamed of signing a year ago, but his addition to their squad has been a win/win for both parties, and all neutrals, who have enjoyed seeing him back on the pitch.
Christian's Come Back:
His first club goal for Brentford quickly followed those he managed for Denmark last week and even the sternest of Chelsea supporters would have had some degree of happiness for him. Even though the sight of Eriksen scoring at Stamford Bridge is not an unusual one for the home fans, the significance of the goal, and the fact it was for Brentford rather than Tottenham, would have at least provided some relief.
That Eriksen put his side 2-1 up meant that Chelsea fans would still have hoped that their team could have turned the game around, but Chelsea never looked like getting back in the game after that point, and the arrival of Romelu Lukaku was ineffectual and largely went unnoticed.
Bridging in the Gap:
Chelsea always appear to be able to rouse themselves for big games but often struggle to get maximum points on the board against so called lesser sides and that inconsistency is what has seen them fail to sustain a title challenge following an impressive start to the season.
Kai Havertz remains a shining light in the team and was unlucky not to claw a goal back for his side with the score at 3-1. As Chelsea's first-choice centre-forward, Havertz is likely to be an 'untouchable' when it comes to summer transfers, something that the other forward players will not have the luxury of.
With an abundance of talent, and a fair few injuries, Chelsea have yet to find their best line-up with the absences of Reece James and Ben Chilwell hitting them hard. Those bursts of pace, pin-point deliveries and late arrivals into the box when attacking, set them apart from Tuchel's other options at wing-back.
Real-ity Bites:
Against Real Madrid, it is likely that Jorginho or Mateo Kovacic will return to the heart of the midfield, both of whom had busy international breaks, and with that, there should be a firming up of the defence and clear string-pullers, driving the ball up the pitch and forcing the attackers to drive at their defenders.
When Chelsea don't look up for it, they don't win, and though the international break must be draining for players, when there is a job to do, you show up. If Chelsea do not end up with a third place finish this season, they only have themselves to blame.