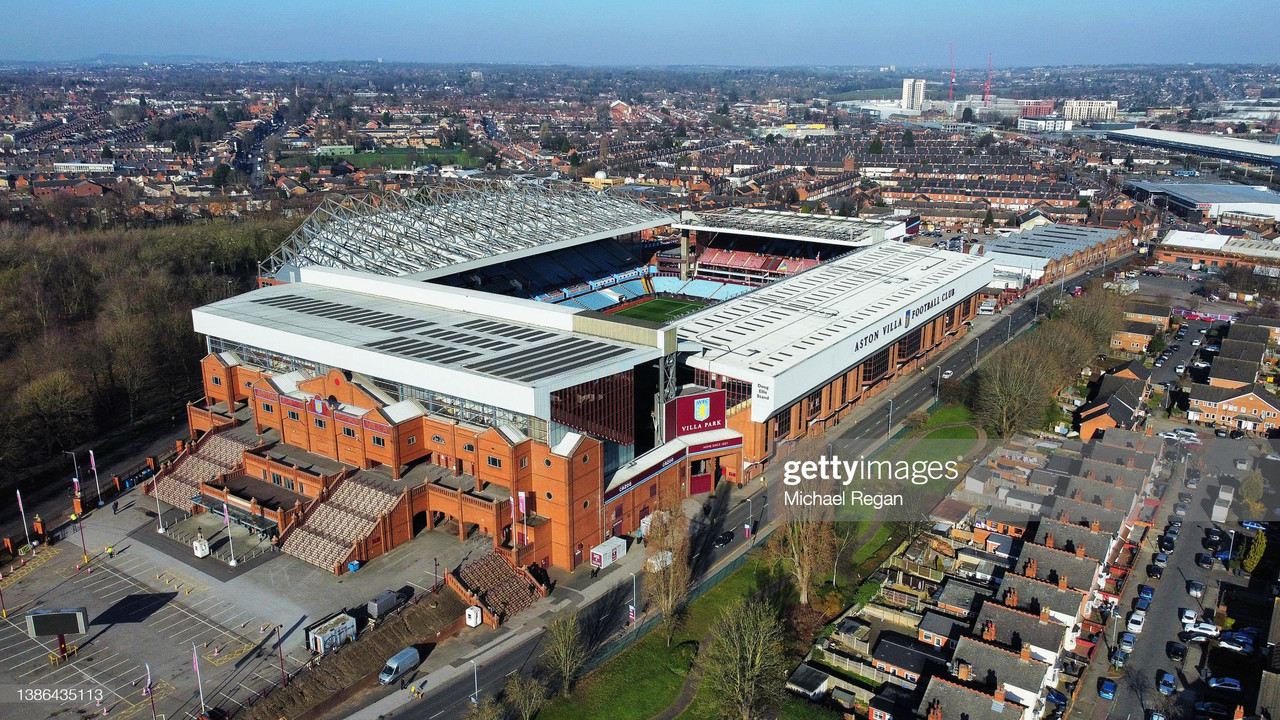 A heroic overhead kick from Reece Styche wasn't enough for Stourbridge to claim anything from a monumental night out at Villa Park, as Leamington lifted the Birmingham Senior Challenge cup thanks to goals from Devon Kelly-Evans, Dan Turner and James Mace.
Kelly-Evans granted the Brakes the lead in the first half thanks to a sublime finish from the edge of the box, before Turner doubled the advantage when rounding the goalkeeper and performing a composed finish.
Styche went onto score a world-class free-kick in the dying stages, before Mace cancelled out any chance of a comeback, granting Leamington silverware on the night.
Leamington: Weaver; Meredith, Morley, Clarke, Mace, Lane, Parker, Walker, Turner, Edwards, Kelly-Evans
Subs not used: Gittings, English, Sang, OIaloko, Beeson
Stourbridge: Price; Vaughan, Forsyth, Rowe-Turner, O'Hanlon, King, McQuilkin, Moran, Wilson, Styche, Knights
Subs not used: Burton, Smith, Ball, Lewis, Gyasi
Stourbridge had been forced to play one more game than Leamington to reach this stage, as the Brakes got a bye in round one, so the Glassboys may feel they deserved to be in the final that bit more.
They nearly got off to a perfect start thanks to Gibraltar international Styche, who pounced onto a Mace mistake at the back, but the forward could only drag his final shot wide of Jake Weaver's goal.
Leamington were keen to take control early on through Stephan Morley, who latched onto a cheeky flick from captain Jack Edwards, but saw his low driven shot smothered by Charlie Price.
Edwards continued to be a nuisance in midfield, as he laid the ball off into the path of Adam Walker, who could only scuff a shot wide.
The Brakes consistent pressure would eventually be rewarded however and with a touch of class, courtesy of Kelly-Evans. The former Coventry City man received the ball on the edge before feinting past one challenge and expertly rifling a strike into Price's top corner.
Styche wasn't to be held at bay for much longer by the defence however, and a slick one-two between Styche and Darryl Knights saw the forward through on goal, but a strong stop from Weaver denied an immediate equaliser.
Knights and Styche would have another chance each before the break, but Weaver was on hand to rule out any first half fightback from the Glassboys.
Heading into the second half, the Brakes continued to make strides towards silverware, and saw Kelly-Evans and Turner have chances blocked valiantly by defenders.
Turner would soon be celebrating however, as the former Port Vale academy graduate poached excellently to get his name on the scoresheet. Some shaky control from George Forsyth allowed Turner to dispossess the defender, before calmly rounding Price and converting into the gaping goal.
The young forward nearly nabbed his brace just after the hour mark, as some sloppy Stourbridge defending allowed Turner to have a close-range header rattle the post.
Dan Meredith was next to contest for a Brakes goal with a swift counter attack, but the defender squirmed beneath oncoming pressure and blasted over the bar.
But with all hope almost lost for the Glassboys, the experienced head of Styche was all that was needed- or his foot. A pinpoint corner found the 33-year-old, who leaped into an overhead kick and expertly hammered the ball home from ten yards out.
With time running out and Leamington desperately holding onto their lead, the trophy was confirmed with two minutes left on the clock, as Price spilled the ball in his box, allowing Mace to hammer home from close-range.
James Mace
Despite initially having a shaky start for the Brakes and allowing Styche a major opportunity, Mace quickly recovered and put in a heroic display for those Leamington supporters.
The defender didn't only get on the scoresheet, but also performed some crucial defending throughout the match and in the dying stages, denying Stourbridge many efforts on goal. It only took a world-class finish from Styche to get past the towering defender.
Lathaniel Rowe-Turner of Stourbridge was also excellent, looking composed at the back and was unfortunate to concede three on the night.
Leamington: Stourbridge
Shots on target: 5:3
Shots off target: 7:3
Corners: 2:4
Fouls: 8:10
Yellow cards: 1:2
Red cards: 0:0
Offsides: 3:3