After a frustrating 3-0 loss at home to Manchester City, Chelsea and England defender Gary Cahill claimed the Blues did not turn up for the match.
Disappointment yet again
It has been a season filled with disappointing events for Chelsea. This is the second time Manchester City have defeated the Blues 3-0, the first one coming at the Etihad in August.
Chelsea and England international Cahill voiced his frustrations to the official Chelsea website: "It is unbelievably disappointing. I thought we got what we deserved."
He added, "At times in that game we were rubbish and lacked the desire to get a result and they had it and they punished us for it."
The lack of desire to get a result could tie back to Guus Hiddink's claims that the players are conserving themselves for the EURO 2016 tournament, which is approaching very quickly.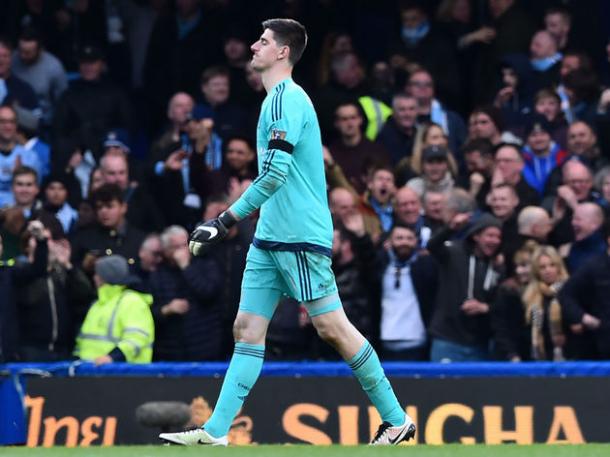 An unfamiliar position
At this point in the season, Chelsea are used to being in the fight for the Premier League. After front runners Leicester City and Tottenham began to pull away, the hopes of snatching the title after a horrendous start vanished. Then the pursuit of European football ended, which put the pressure on the Blues' Champions League campaign. Unfortunately, PSG knocked them out in the round of 16.
Cahill stated the club is "not used to" not fighting for trophies and "sometimes that produces performances" like against City.
However, he believes Chelsea "should have more pride" in themselves to "go out and give a performance and at least run around and try to get close to people".
Cahill went on to say a meeting amongst the players may be necessary to provide some light to a dark season.
"We need to maybe speak next week as a group because we have some great players and some good lads," he continued.
Cahill says the team "have nothing to play" emphasised the need to at least put some effort in, admitting that mistakes need to be made sometimes.
He concluded, "I thought we lacked that in this game."
The fans watch players that run around with no purpose. What Cahill states is right; the team needs to band together and give the fans something to cheer about.
Ending the seson on a high note will bring momentum into the new season, and with Antonio Conte coming in it could mean that Chelsea return to their winning ways.