Ever since John Terry made the announcement that this season would be his final one at Chelsea, fans have been in through a mix of emotions from anger to sadness with one message very clear throughout; the Blues faithful do not want him to leave.
Fans do not want to see Terry finish his career anywhere other than Stamford Bridge, and seeing a sensational Chelsea career come to a close during what has been a dismal season hasn't sat well with fans.
However, his end to the season was made even worse when he was sent off during Chelsea's defeat to Sunderland meaning that his career is effectively already over with the club as he will be banned for the final few games which is not the way he wanted to bow out.
But there may be good news on the horizon for those wishing to see the club captain stay one more year, as Terry has been summoned to a meeting to determine his future at the club.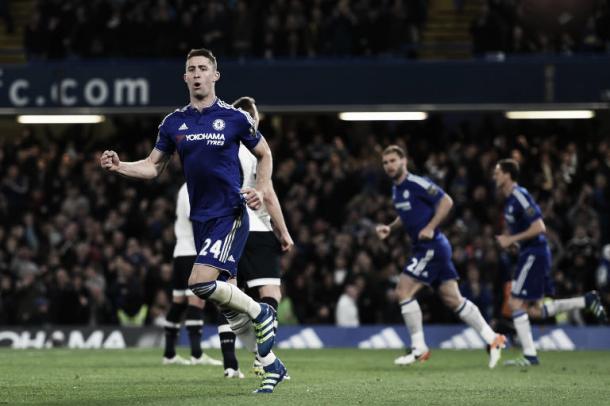 Contract meeting
Terry has been summoned by the clubs owner, Roman Abramovich to a meeting to discuss a potential new deal for him.
The meeting will include Abramovich's key aides Marina Granovskaia and Michael Emenalo who are the ones expected to give the final decision to the Chelsea hero.
Whilst it is not known whether a new deal will be offered it is certainly the overwhelmingly popular decision amongst fans and would provide some stability for Antonio Conte to walk into after the Euros.
Terry has made it clear that he does want to stay at Chelsea if an offer is made to him to do so but he has already had offers from other places if a deal cannot be agreed.
Having made it clear he would not join another club in England out of respect for the club, Terry has attracted offers from clubs in the Middle East and China who are willing to offer him big money in return for his services.