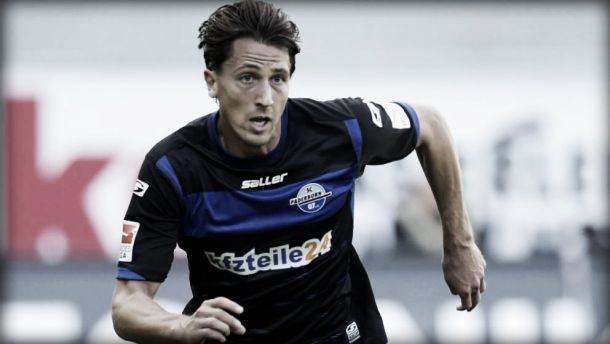 An injured Jens Wemmer and suspended Marvin Bakalorz will miss games against Eintracht Frankfurt and Hoffenheim, it has been announced.
After a very promising start to the season, currently sitting ninth ahead of Borussia Dortmund and Schalke 04, the abscence of the aforementioned pair will hit André Breitenreiter's team hard. Both have been virtually ever-present and have been key to their great beginning to the season.
Marvin Bakalorz has been banned for two games, following his straight red-card against Bayer Leverkusen on Saturday. He took down Brazilian Wendell from behind, with referee Günter Perl having no hesitation in sending the former-Dortmund man off. The DFB decided his punishment today, which was duly accepted by club and player.
Jens Wemmer, who hasn't missed a game all season, was taken off with injury in the game against Leverkusen. After being replaced by Markus Heinloth, an MRI scan on Monday revealed the extent of the problem. A muscle tear has sidelined the defender for three-to-four weeks, meaning he'll face a race to be fit for the games after the international break. However it looks unlikely that Wemmer will be fit for the trip to Hoffenheim, let alone the game against Frankfurt. The injury may have come at a good time, with the previously mentioned break, but will disrupt an almost unbreakable Paderborn back four.