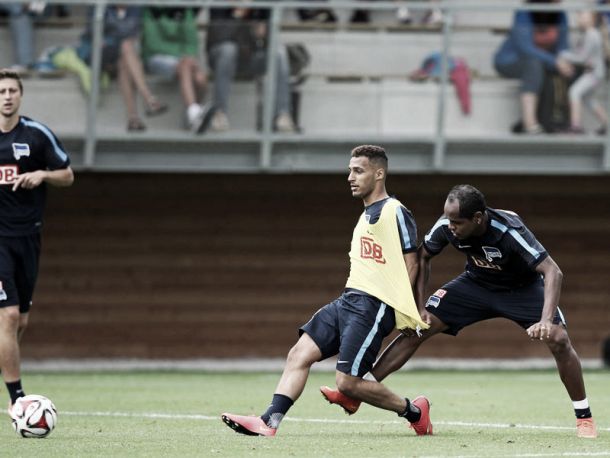 Michael Preetz, Hertha BSC director, has openly admitted that both player and club are frustrated with the contract situation of Hany Mukhtar.
"Hany is naturally frustrated - and we are not satisfied with the situation," said Preetz and it look like himself the Hertha board could be fighting a losing battle. Though the Hertha legend said that talks are "not yet completely abandoned", the relationship seems strained. Mukhtar, who has been on the capital club's books since 2002, seems set to leave with his contract drawing to an end this summer.
"I still maintain that it would be best, he would extend long term with us," commented Preetz to kicker. "Hany would do well to extend at Hertha. In the winter we would then work together to find a solution for a loan move." RB Leipzig had been rumoured to want Mukhtar in the summer, but Hertha managed to hold onto him.
After scoring the winner, against Portugal, in Germany's under 19 European Championship triumph, many would have expected to see the midfielder in action. However, not a single appearance in the Bundesliga has left Mukhtar considering his options. While Preetz was quick to add, "In midfield, we have a huge competition to establish oneself, he has not yet done that." He was equally keen to stress that, "The 4.Liga is certainly not the right league for Hany."
Many clubs with be after the highly thought of youngster, but it remains to be seen if he'll yet extend his stay in the capital.