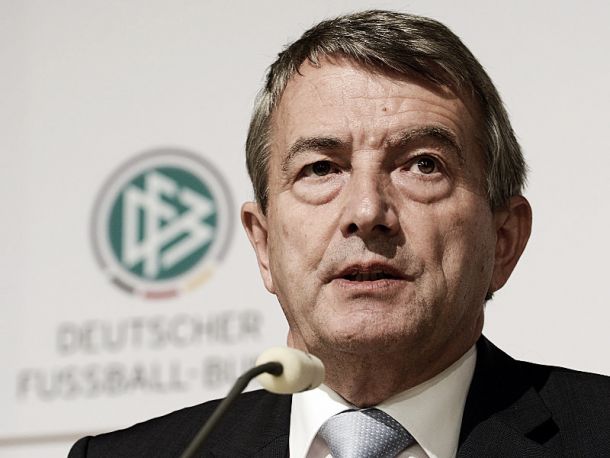 German FA president Wolfgang Niersbach has resigned from his role, over a scandal surrounding the 2006 World Cup, just three years after taking up the position.
The resignation comes after the German FA, known as the world's largest football federation, was dragged into the ongoing crisis regarding FIFA, the world's leading football organisiation.
Der Spiegel allegations cast doubt over DFB
It was alleged by Der Spiegel magazine that Adidas chief executive Robert Louis-Dreyfus, a former shareholder in Marseille, set up an account with 10.3million Swiss franks in it, in order to pay off four member's off the voting committee who were awarding the tournament to a nation. Germany won the vote by 12 votes to South Africa's 11, and hosted the 06' tournament.
Stating that he had taken 'political responsibility' for the payment, Niersbach denied any wrongdoing, explaining that the money was being paid as part of a finance agreement with FIFA by tournament organisers.
Niersbach saddened to leave post he'd held since 2012
"In order to protect the DFB and the position, I step down as DFB president with a heavy heart," said Niersbach, before adding that "I was there from the first day of the bid for the 2006 World Cup until the end …and in all these years I worked not only in a clean way but also with passion and trust."
Describing it as "depressing and painful" to be confronted by something that he believes he has nothing to do with, he told that it is these things that make his decision to quit, and bring to an end a 25 year spell at the DFB, "so much harder".
The resignation follows over 50 police officers raiding the DFB headquarters last week, as they desperately searched for evidence over tax evasion regarding the aforementioned mysterious payment.