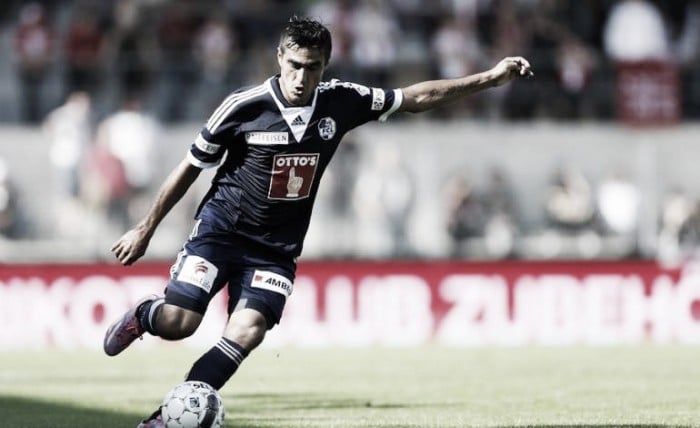 FC Ingolstadt have secured the services of Paraguayan striker Dario Lezcano.
The 25-year-old joins from Swiss side FC Luzern and will be with die Schanzer until June 2020. The fee is currently undisclosed, but is believed to be around £1.75million.
A good season so far
Lezcano has been in fine form through 2015/16 so far, thus alerting potential suitors and allowing Ingolstadt to move in.
Standing at 1.78m, he has scored nine Super League goals in 12 appearances, with one assist. Further to this, he has two in two in the Swiss Cup, and averages just under a goal per game overall.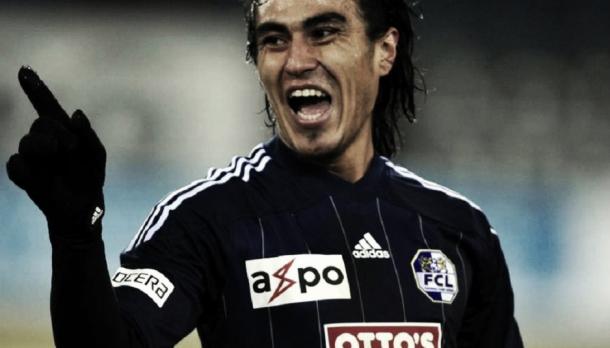 He could have played even more games for the club, but he was at the centre of a controversial incident in September 2015 when he was banned for eight matches for 'assaulting' a referee.
After official Fedayi San showed him a second yellow card, he pushed the referee's chest and knocked the red card out of his hand. In a statement, the league said "respect for referees is a fundamental part of the game."
Much needed help
Despite that incident, Dario Lezcano is a talented player and one who will add a much needed extra dynamic to the Ingolstadt forward department.
The Audi-Sportpark side have scored just 11 goals through the first half of the season, making them the lowest scoring team in the entire Bundesliga by some margin (six goals).
They do however still sit five points above the bottom three, with 20 points from 17 games, but Ralph Hasenhüttl will be glad of any reinforcement that may fire them into offensive proficiency.
The current forwards consist of Leckie, Hartmann, Pekhart, Lex, Hinterseer and Kachunga, who together have combined for just six goals with Marius Hartmann being the top scorer.
A lack of goals in the Bundesliga eventually catches up with most teams, so this is an important signing for Ingolstadt.