 Hoffenheim made history on Thursday when they appointed 28-year-old Julian Nagelsmann as their new head coach, making him the youngest coach in Bundesliga history.
Nagelsmann, who was in charge of the under-19 side this season, takes over the first team after Huub Stevens resigned from the position on Wednesday due to health problems. He signed a three-year deal and faces the tough task of having to guide his side out of the relegation zone with just three months left in the season.
Can he solve the current crisis?
Hoffenheim will be hoping Nagelsmann earns his coaching credentials as soon as possible from the German football federation, as he was not expected to take over the role until July but his opportunity has been sprung upon him.
The new head coach spoke about his new position, saying, "It's a big challenge of course, made harder by the current points situation. But I am looking forward to working with the team."
Meanwhile, Hoffenheim's managing director Dr. Peter Görlich told the club website: "Together with Julian, we again carefully weighed up all the risks we considered in the autumn and have now decided the best way is for him to start earlier."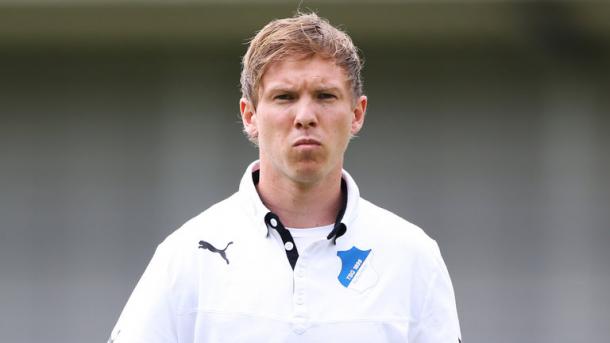 Hoping to make up for an injury-hit playing career
Nagelsmann's professional career was cut short by constant knee injuries but since moving into coaching, he's worked under Borussia Dortmund manager Thomas Tuchel when he was with Augsburg and even became assistant manager at Hoffenheim back in 2013.
Hoffenheim are second from bottom in the Bundesliga and face a major uphill battle in order to remain in Germany's first division. They'll face fellow relegation battlers Werder Bremen this weekend in Nagelsmann's first match in charge. There will be plenty of pressure on such a young manager but the club have put their faith in him to lead the club forward, no matter what league they are in next season.
(Quotes via The Guardian)