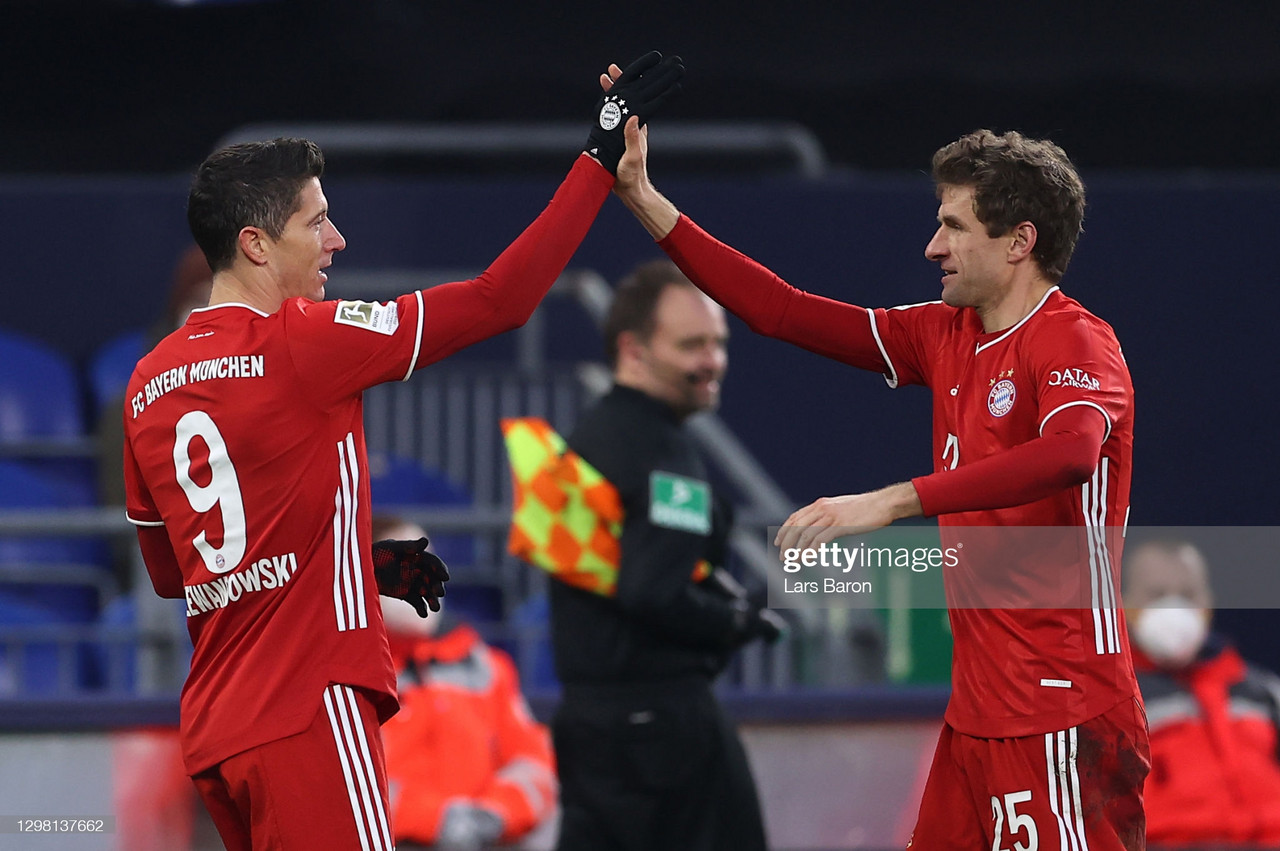 With the conclusion of the 2020/21 Bundesliga season taking place this past weekend, players, managers, and fans are now looking forward to the Euros, which will start in just over two weeks .
Here are 5 Bundesliga players who could have a key part to play at this summer's tournament.
Robert Lewandowski
By far the most obvious player on this list, Robert Lewandoski has arguably had one of the best seasons of his career. Scoring an astonishing 41 goals in the league, he managed to beat Gerd Müller's seemingly unbreakable Bundesliga record of 40 goals in a single campaign.
Lewandowski, as per usual, will be Poland's big hope for the Euros, as well as their best chance of scoring goals. In addition to trying to lead his country out of the group, the forward will also be hoping to compete for the golden boot award. However, Poland will have to create chances for him, or else Lewandowski could end up being a bystander in most matches.
Thomas Müller
Thomas Müller has thrived during his career at Bayern Munich, and he is arguably one of the most underrated players in all of Europe. He's had another very successful year, playing an integral part as his side won the Bundesliga title once again. Although he was not as prolific in front of goal as the aforementioned Lewandowski, Müller chipped in with 13 and registered an impressive 19 assists.
After a two-year absence from the national team, Müller has returned to the Germany setup for the upcoming Euros, where he will be hoping to help his country navigate their extremely difficult group and make it all the way to the final.
Marcel Sabitzer
One of the less appreciated players on this list, Marcel Sabitzer was instrumental in helping RB Leipzig achieve a remarkable second place finish. While he's not as easy on the eye compared to some of his more skillful teammates, he ended the season as Leipzig's joint-top goalscorer, which highlights his importance to the team.
Having been named in Austria's squad for the Euros, Sabitzer could play a big role in helping them potentially get out of the group stages, as his ability to provide a spark from midfield might really help the team going forward.
Dani Olmo
Another Leipzig player, Dani Olmo was one of Die Roten Bullen's main men in the final third. Although he did not have a very prolific season in front of goal, he topped the assists charts for his team, and he featured in almost every single one of their games.
His performances this season meant that Spain manager Luis Enrique had to include him in the roster alongside talents such as Ferran Torres and Álvaro Morata, which goes to show just how far Olmo has come in his career. The job's not finished, though, and the attacker will be aiming to both start for his country and have a big influence on the tournament.
André Silva
Were it not for Lewandowski and Erling Haaland, people would be talking much more about André Silva. After his move from AC Milan in the summer of 2019, he hit the ground running at Eintracht Frankfurt, and he was stellar this past season. Scoring 28 goals in the league, he played a vital role in helping Frankfurt secure Europa League football for next year. As a result, clubs like Atlético Madrid, Real Madrid, and Manchester United are all now interested in buying the player.
The forward's campaign has also meant that Fernando Santos has included him in the Portugal team for the upcoming Euros. He might not feature much to due the country's star names in attack like Cristiano Ronaldo and Bruno Fernandes, but don't be surprised if Silva manages to make an impact off the bench.