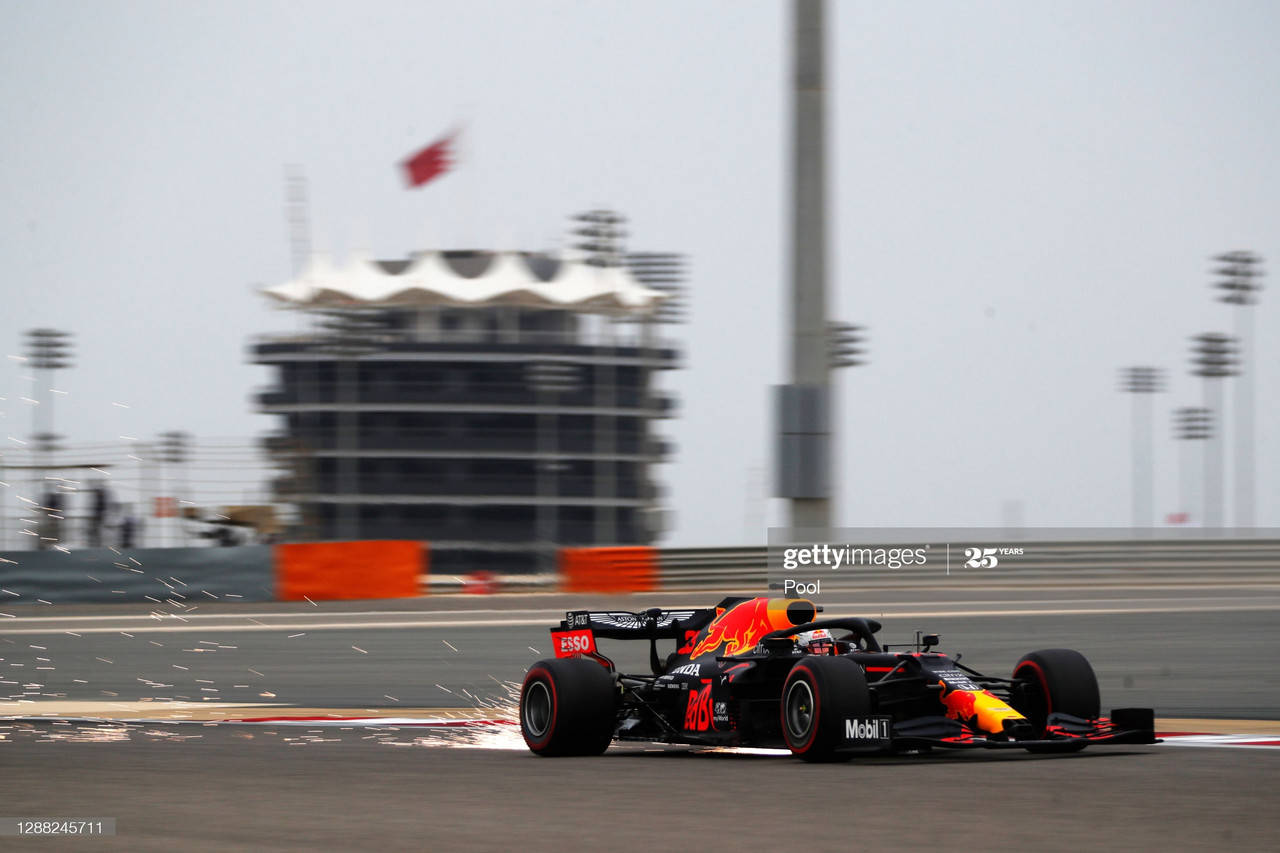 Red Bull display strengths
Max Verstappen has once again placed the paddock on his shoulders to take the fight to the Mercedes duo. His last lap putting him at the top and also nearly three-tenths clear of Lewis Hamilton in P2.
Valtteri Bottas was a tenth behind his teammate in P3 in a weekend where it appears he is taking a note from Hamilton in preparation for the weekend, not being so strong on Friday and ramping up the pace over the weekend.
In a lonely P4 was Alex Albon in a position that was needed after his incident yesterday in FP2. The three-tenths to Bottas in front was the closest he was to any other car.
Midfield as confusing as ever
Carlos Sainz put his car in P5 as best of the rest with Pierre Gasly, Lando Norris and Daniil Kvyat not too far behind making McLaren and Alpha Tauri looking strongest of the midfield heading into qualifying.
This is strange after the strength of Racing Point and Renault on Friday. They again come in two-by-two in P9 with Lance Stroll, ahead of teammate Sergio Perez, Daniel Ricciardo and Esteban Ocon.
Ferrari had an awkward session with neither driver being happy with their runs and getting impeded in cases too. This left Sebastian Vettel in P13 and Charles Leclerc in P15 being displaced by Antonio Giovinazzi who improved after his Friday form.
Russell displays raw speed
Something you do not usually associate with the back of the grid is raw speed but the keen-eyed will have taken note of George Russell's performance so far this weekend in particularly compared to when Williams did not have him in the car in FP1.
Placing in P16 ahead of both Haas cars and Kimi Raikkonen seemed impossible with the pace that Nicholas Latifi and Roy Nissany showed on Friday morning. Russell has done that and again displayed his raw speed we see in qualifying so often.
Latifi reared up the field again being less than a tenth of Raikkonen, although being nine-tenths of teammate Giovinazzi is a gap we can be confident in being reduced when it does come down to qualifying.