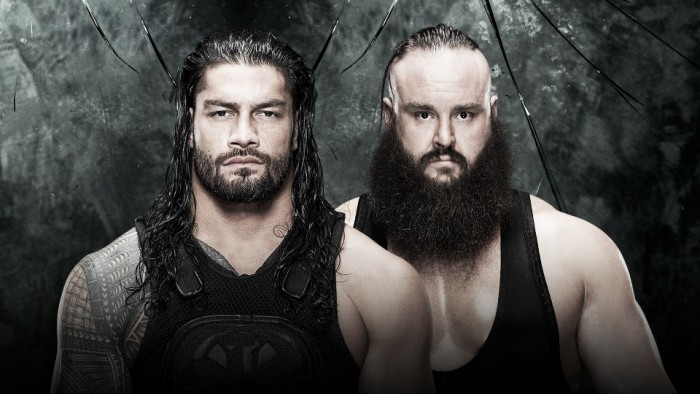 The first pay-per-view on the road to WresteMania 34 is officially in the books and it is fair to say that it was a resounding success and certainly overachieved in comparison to people's expectations heading into the event. With surprise results, new champions and one horror of a match (pun very much intended) it is fair to say that Payback was one to remember and leaves plenty of talking points heading into this evening's Raw.
A surprise start
Payback got off to a fantastic start with a WreslteMania rematch between former best friends Kevin Owens and Chris Jericho as the two went to battle over the United States Championship. Considering the two men involved, the match was always going to be good quality and they certainly delivered in that department, starting the match at a fast pace the two worked well together to get the crowd enjoying every moment of it.
Whilst the match wasn't quite on the level of their 'Mania bout, it was certainly still a very good match with a hot finish which led to the biggest surprise of the night; Chris Jericho regaining the title and beating KO. Most had expected Jericho to lose and move on to his music commitments but now Y2J is sticking around, at least until this week's SmackDown Live where he will be wrestling for the remainder of his current run.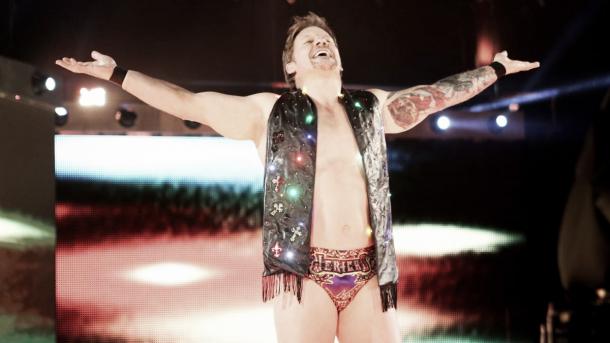 The king retains his crown
Up next it was time for cruiserweight action and just like at 'Mania, Neville and Austin Aries arguably had the match of the night as they brought the absolute best out of each other and got the fans interested in a cruiserweight match, something which is rare lately. It was a hard-hitting affair that was incredibly fast paced and even throughout with both men bringing their very best, proving why they are the top of the division and showcasing exactly how good cruiserweight wrestling can be when they are just allowed to work without restriction.
Neville defending his belt through disqualification arguably stopped the match from hitting the heights it could have, but the ending certainly served its purpose and is not something to get sour over. The move fits his character and proves he is desperate and willing to do anything to defend his belt, which shows how important to him it is whilst highlighting how big of a threat Aries is. The timing isn't quite right for Neville to drop the belt as his current run has been far too entertaining, but keeping Aries strong is equally as important as he is likely the man to beat him, whenever that time may come.
Time for a swerve
It was time for some nostalgia next as the Hardy Boyz defended their tag team belts against Sheamus and Cesaro in what was an incredibly physical and fun match; tag team wrestling at its very best. The match ended with Jeff Hardy without a tooth and his brother with a bloodied head, showing the scars of war, but they managed to retain their titles and proved they can still work at this level at the same time.
However, it was what took place after the match that will arguably have the biggest effect with the respect finally finished as Cesaro and Sheamus turned heel through a viscous post-match beatdown on the legends. Whilst Sheamus is a proven commodity as a heel, with his best work taking place in that department, it is a different story for his partner and could be exactly what the Swiss Superman needs.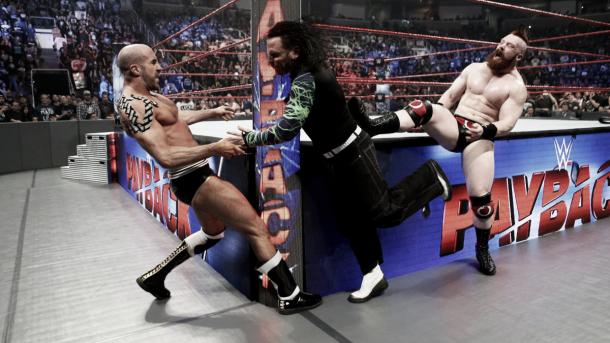 History is made
Payback will go down as an incredibly historic night for women's wrestling, particularly in the career of new Raw Women's Champion, Alexa Bliss, who became the first women in history to win both the SmackDown and Raw women's titles since the brand split. Considering the talent that is on both rosters it is an incredible achievement for the NXT alumni and one that her work has full deserved.
The match between herself and Bayley was another fun one on a show of good wrestling and it seemed like Bayley was back to her very best, perhaps spurred on by a hot hometown crowd. Bliss picking up the belt helps establish her as a major heel in the division and hopefully, she can continue having the success she has been having whilst Bayley begins to establish herself a character that is more than Sasha Banks' best friend.
A horror of a match
Heading into the show, everyone had trepidation about one thing; the house of horrors. The fear of the unknown certainly exists and this stipulation proved that however now we have seen it, perhaps it would be better still being unknown. It was another attempt at repeating the magic of the 'Final Deletion' by the WWE, and once again it failed massively.
From the live crowd hating on having to watch it on a big screen to the acting, to the fact that very little actually happened inside the house made this entire spectacle something to forget. The creepy setting was done well with the background music, but the lack of weapons or general brawling was disappointing, with the most hardcore moment seeing Bray Wyatt drop a fridge onto his opponent, before turning his house lights from blue... to red, scary stuff.
After getting his limousine back to the arena, Wyatt and Orton met in the ring and things did not improve there either. After an RKO it would be Jinder Mahal and the Singh Brothers' ambush that allowed Wyatt to get the win, one which he needed, but not in that way. Wyatt needed a decisive win to put him over following the WrestleMania loss, but fans will have to continue to hope that it happens one day in the near future. Whilst it is good to see WWE attempting something different and unique, this simply fell flat.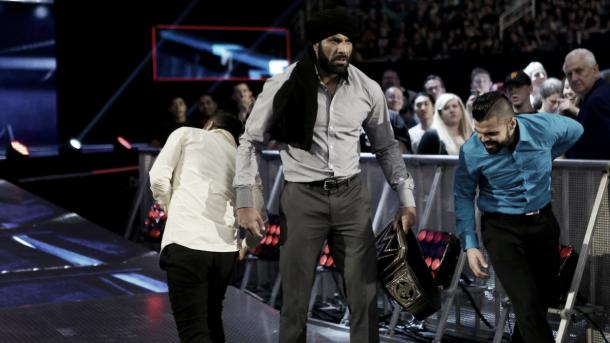 Seth Rollins sneaks a victory
Seth Rollins managed to gain another important victory at Payback when he defeated Samoa Joe, giving the Samoan his first ever defeat on the main roster. It was far from convincing in a match that was dominated by Joe, whilst Rollins sold his knee injury, eventually winning via a roll-up.
It was a decent enough match but never seemed to get into the next gear that it had the potential to and the quiet crowd, who had been hot all night until this point, showed their reactions in silence.
The monster continues his path of destruction
The main event was always going to be a physical battle and it delivered on that point and then some, and whilst the match was an improvement on their Fast Lane bout, this time the WWE got the result right; with Braun Strowman picking up a clean and decisive victory.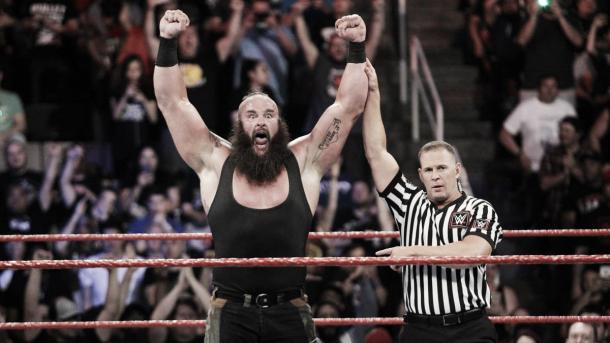 But it was the post-match attack that really pushed his monstrous attitude, using the steel steps to crush Roman Reigns, the Samoan would end up spitting out blood, a rare sight in a PG WWE. The attacks continued after Payback had gone off the air and Raw Talk had begun, which was a very creative idea and is something WWE can do with their own Network as Strowman ended up tearing off an ambulance door to end the show.
Overall it was a fun night of wrestling and certainly progressed a lot of stories heading into Raw for the next month.
Rating - 7.5/10
Star of the show- Braun Strowman
Match of the night- Hardy Boyz vs Sheamus and Cesaro