 The race is on. The first events of the final stretch of the ATP World Tour season take place this week with a handful of crucial points to be gained for players hoping to qualify for the ATP World Tour Finals in London. There are seven weeks' worth of tournaments left for players to earn one of the five remaining spots at the year-end championship
Here's a look back at last week on the ATP World Tour and a preview of this week and how it will affect the Race to London.
Race Update
There were no changes in the standings this past week on the ATP World Tour. The Davis Cup semifinals and playoffs took place this past weekend, which did not offer enough points to affect the Race to London. Only players who reached the Davis Cup final have a chance to gain substantial enough points to affect their ranking, but even so those points would not come into effect until after the ATP World Tour Finals. On top of that, the only player who will contest the Davis Cup final who is currently a contender in the Race to London is Marin Cilic, but the Davis Cup will not help his bid to qualify.
As the race currently stands, three men have already qualified for London: Novak Djokovic, Andy Murray, and Stan Wawrinka. That leaves five spots up for grabs. There is currently a large gap between the eighth and ninth players in the race, meaning the five men currently holding the last qualification spots are in strong positions. Rafael Nadal currently sits eighth, 670 points ahead of ninth-place Tomas Berdych. With a maximum of 250 points up for grabs for players this week, it is mathematically impossible for anyone outside the top eight to move into a qualifying spot this week.
This Week's Action
There are two tournaments being played this week, with six Race to London contenders in action.
St. Petersburg Open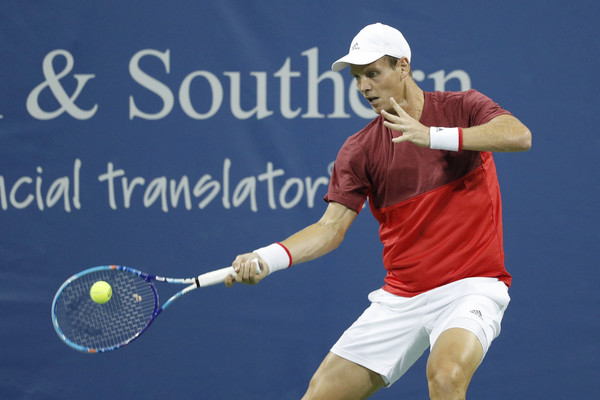 Three London hopefuls will look to strengthen their bid in St. Petersburg this week. Stan Wawrinka is the top seed, but the Swiss has already qualified for London, meaning the focus will fall to the second, third and fourth seeds in Russia. Defending champion Milos Raonic is currently in a very strong position, sitting 4th and nearly 2000 points inside the qualification zone. While his spot in London is all but assured, a strong performance would go a long way to clinching a spot at the year-end championships.
Ninth place Tomas Berdych is currently on the outside looking in and, after missing the US Open, is in desperate need of a deep run in St. Petersburg to kick off his bid to qualify for his seventh straight World Tour Finals. With Rafael Nadal not playing this week, this is a chance for Berdych to take a chunk out of the deficit. Also in action is Roberto Bautista Agut, who sits 16th in the Race to London. He is a long way back from qualifying, so he needs to claim a big chunk of points this week to keep his outside chance of qualifying alive.
Check out the full preview of the St. Petersburg Open.
Moselle Open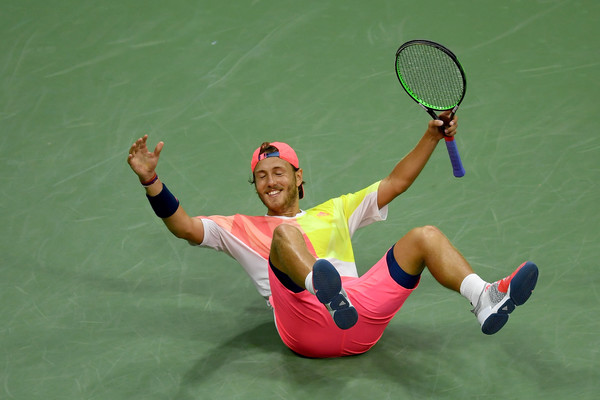 Three more Race to London hopefuls are in action in Metz. They are led by Dominic Thiem, who currently sits in seventh in the Race to London. While he is in a good position at the moment, health struggles of the last few months have raised doubts about his chances to gain points down the stretch in the tough final weeks. A good performance here where he does not have to tangle with the top guys would be big for the young Austrian.
Joining Thiem are a pair of outside contenders, David Goffin and Lucas Pouille. Goffin currently sits in 11th, just over 1000 points back of Nadal for the final spot. A tough few months have slowed Goffin's progress, so he will need a strong finish if he wants to qualify. His quarterfinal run at the US Open launched Pouille into the race late. He's 15th in the race, 1500 points behind the man he stunned in New York. He will need to bring the form he showed in New York if he hopes to sneak in to London. Both of these men need strong showings in Metz to improve their already slim chances.