 When the draw came out on Friday, the biggest shocker was to see two of the biggest favorites, Elina Svitolina and Simona Halep, potentially squaring off in the quarterfinals. This match-up was the Rome final a week ago and the two are undoubtedly the best players on red clay at the moment. Halep has won eleven out of her last twelve clay court matches, while Svitolina won two titles on clay this year.
Simona Halep on clay: So far, so good
Simona Halep has been on fire this year on clay. She started her clay court season playing Fed Cup for Romania, where she won both of her matches against Johanna Konta and Heather Watson in comfortable fashion, earning her first top ten win of the year. She continued in Stuttgart, where she made the semifinals losing to the eventual champion, Laura Siegemund, who was really unstoppable that week.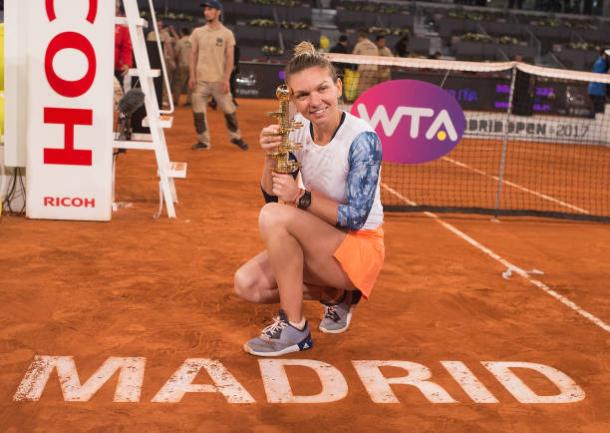 Then, she went on to successfully defend her Mutua Madrid Open title, winning the third Premier Mandatory title of her career (Indian Wells 2015, Mutua Madrid Open 2016/2017), while she had to save a match point in her second round encounter against Roberta Vinci. She brought this form in Rome too, where she made the final losing to the opponent she faces tomorrow, no other than Elina Svitolina.
In the Rome final, during the end of the first set, which she won, she fell and injured her ankle, something that along with Svitolina's raise of level cost her the match. This injury came out to be more serious than it seemed actually, as she posted on Instagram some days before the start of the tournament a photo saying that she had torn a ligament and that she is 50/50 for the tournament.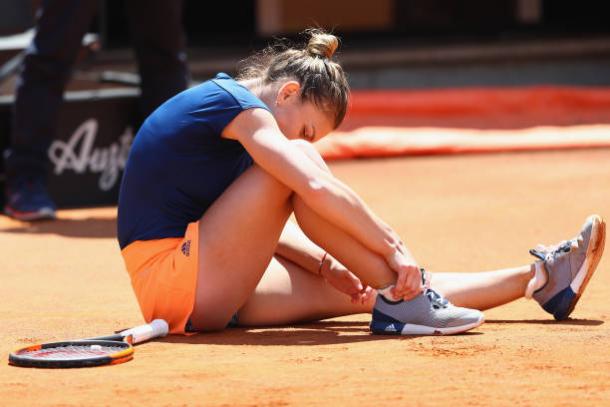 However, she has shown no signs of a problem so far in the French Open, beating all her adversaries during the first week without dropping a set, capping it off with an impressive 6-1 6-1 win over Carla Suarez Navarro in the fourth round, who had never beaten on clay before. She said, though, that she has felt pain throughout the week, but it did not bother her during the matches.
Elina Svitolina on clay: A fighter
This has been a career-changing season for the 22-year-old Ukranian. She made her top 10 debut and she has won a tour-leading number of four WTA titles year-to-date. Svitolina began her clay court campaign playing Fed Cup as well, beating world number one Angelique Kerber in Stuttgart but losing to Julia Goerges in a match that cost the tie for Ukraine. Instead of staying in Stuttgart, she flew to Istanbul, where she won the International-level title dropping only one set in the first round. It needs to be noted that she did not face a top 60 player during that week.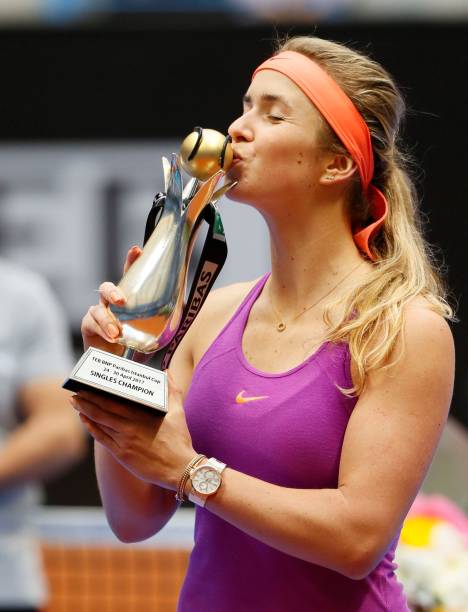 Next for Svitolina was Mutua Madrid Open, where she suffered a shocking defeat in R2 in the hands of China's Saisai Zheng. That certainly raised some doubts in the air about Svitolina's form but she quickly got rid of them by winning her fourth title this season in Rome, beating two top five players on her road to the title, Karolina Pliskova in the quarterfinals and Simona Halep in the final.
In the French Open so far, she has shown some sheer determination and will to get far. She came back from a set down to last year's quarterfinalist Tsvetana Pironkova in round two, while she escaped in a thriller round four match against qualifier Petra Martic, where she was two points away from elimination at 5-2 30-0. Svitolina's mental ability should never be underestimated.
On another note, though, the Ukranian took a medical time out for her back during the match with Martic that makes tomorrow's clash even more complicated.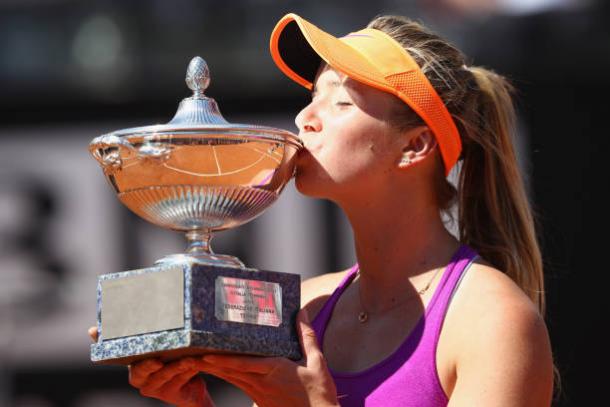 Analysis
This will be the pair's second meeting. The first one came back in 2013 when Svitolina was only 19 years old in her third year playing professionally, while it was Halep's first top year on tour. Halep won that one 6-1 6-1. Two weeks ago, in the final of Rome, Svitolina prevailed coming back from a set down to win the title. Nevertheless, keep in mind that Halep fell and injured her ankle at the end of the first set, even though it is not clear if it was what really affected her.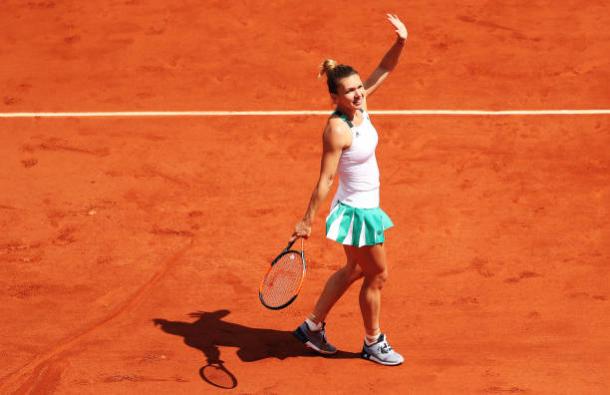 Both of them are in their second French Open quarterfinal appearance, Svitolina's being the second in a Grand Slam overall, while Halep's is the eighth. Halep went all the way to the final in 2014, where she lost in an amazing three-hour match to Maria Sharapova and Svitolina was stopped in the quarterfinals in 2015 by Ana Ivanovic. It is evident that experience wise Halep has the edge, but she has got past the quarterfinal stage only three times out of her seven previous attempts.
Another interesting fact that should not be overlooked is both players' injury problems. Halep has said that she has been feeling some pain in her matches, but it did not bother her and that the ligament she has torn is not important. On the other side, we don't know much about Elina Svitolina's medical time out during her fourth round match.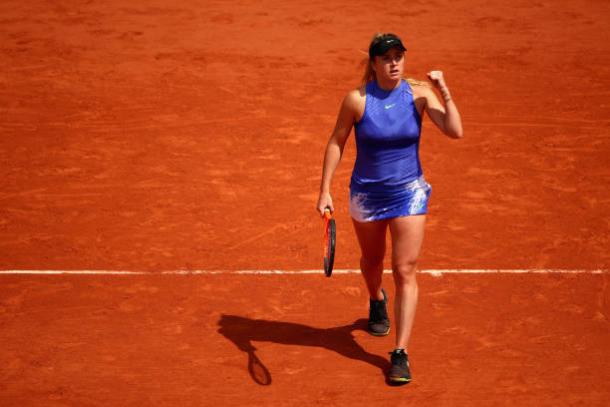 The two players have similar game styles. They rely a lot on their footwork and their ability to control baseline rallies. Actually many people compared Svitolina to Halep when she started getting wins on the tour. However, they have some differences. Halep is more powerful from the backhand wing and she is keen to hit down the line winners, while she is rarely trying to drop shot and use slice. Meanwhile, Svitolina likes putting some slice and mix things up. The match will depend a lot on whose strategy will work better and only one thing is sure, get prepared for a lot of exciting rallies.
The verdict
It will be definitely a thrilling affair, as both girls are extremely determined to use this opportunity and win their first Grand Slam here. The draw has opened and it is a huge chance for both of them. However, Halep has the edge mainly due to experience and because she is more determined than ever to win a Grand Slam tournament. Svitolina won't go down without a fight of course, but Halep has been working on fighting and mentality with her coach the past year and she is more ready than ever.
Prediction: [3] Simona Halep d. [5] Elina Svitolina in three sets