Former world number one and five-time Grand Slam champion Maria Sharapova continues her good run at the 2018 US Open, sealing her spot in her fourth consecutive second-week appearance here in Flushing Meadows. This came after a terrific 6-3, 6-2 win over an erratic world number 10, Jelena Ostapenko, in the third round under the lights of Arthur Ashe Stadium.
Claiming her third consecutive night match win, Sharapova extended her invincible night record in New York to an incredible 23-0. It seemed to be a lengthy, tough and gruelling encounter initially, but Sharapova broke through and remained solid off the ground to claim the straight-sets win in just an hour and 22-minutes of play, claiming just her third top-10 win of the year.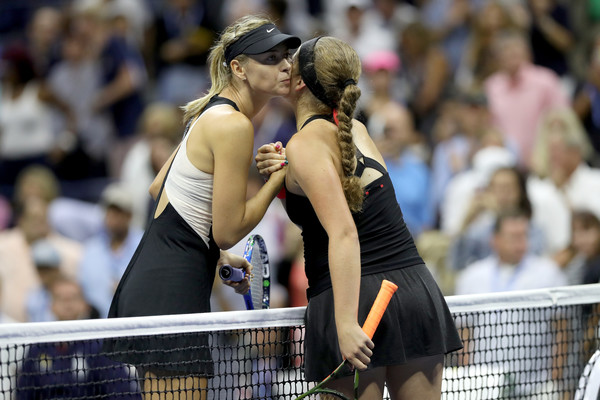 It was a poor serving performance from both players, who are coincidentally the leaders of the most number of double-faults served in the tournament. They combined for another 11 double-faults today but Sharapova put up an encouraging performance, firing six aces and winning 78 percent of her first serves.
Although she struggled on the second serves like Ostapenko, the Latvian could not find her groove and won less than half of her first serves, being blasting 40 unforced errors which was a major contribution to Sharapova's 68 points won throughout the entire match. Sharapova ended the match with just 11 winners and 18 unforced errors, converting 7/18 break points to surge towards another win at night.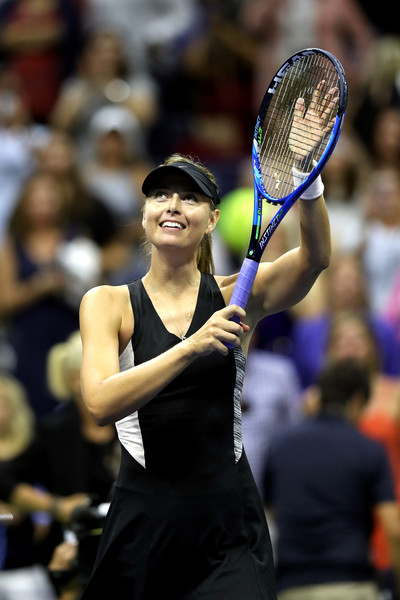 Sharapova will face 30th seed Carla Suarez Navarro in the fourth round, and the Russian looks to make a return into the quarterfinals after going into the encounter as the huge favourite. Despite so, the Spaniard is definitely not an opponent to underestimate, having defeated sixth seed Caroline Garcia today.
Sharapova overcomes a late wobble to grab the win
It seems perfectly ideal for such a blockbuster match-up to start with a 13-minute opening game, although the quality of play was all over the place. Unforced errors filled the game and Ostapenko was having just one of those poor days on her serve, throwing in three double-faults in one game alone. Sharapova did not have a great start either, failing to find her pinpoint returns and wasted five break points, allowing Ostapenko to hold in the marathon 26-point game eventually.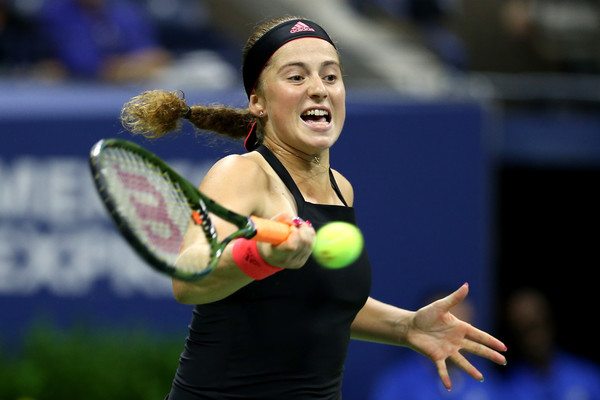 Surprisingly, Sharapova bounced back in the best possible way — finding her best first serves and strolling to clinch her first game on the board as well. Ostapenko was still unable to find her rhythm as she was completely losing the plot, and her unforced error count increased while her confidence took a blow as well. She was broken easily by the impressive Sharapova, who went on to consolidate her break in emphatic fashion for a 3-1 lead.
Ostapenko continued to struggle on her serve, and every second serve is like an opening for the Russian to exploit on. Yet another double-fault from the world number 10 saw Sharapova earning her second consecutive break with Ostapenko getting increasingly frustrated with herself. Sharapova put herself just one game away from clinching the opening set after closing out her service game with an ace, looking invincible thus far.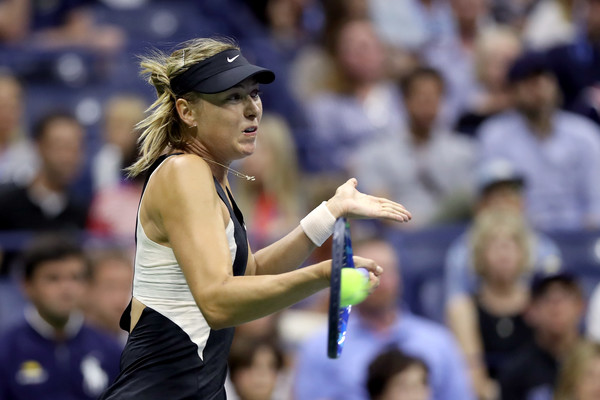 However, just when it mattered, Ostapenko sensed the danger and stepped up her level of play. Earning two set point opportunities, Sharapova experienced a lapse on focus which saw her missing four consecutive returns, allowing the Latvian to remain in contention.
The service hold, just Ostapenko's second and last of the night, allowed her to rise in confidence and she immediately retrieved one of the breaks back to lessen the deficit. Sharapova certainly felt some of the nerves as she lost confidence in her serves; failing to find her first serves consistently while serving for the set. Nonetheless, the service proved to be a huge liability in the youngster's game as Sharapova closed out the opening set 6-3 with a forehand lob winner.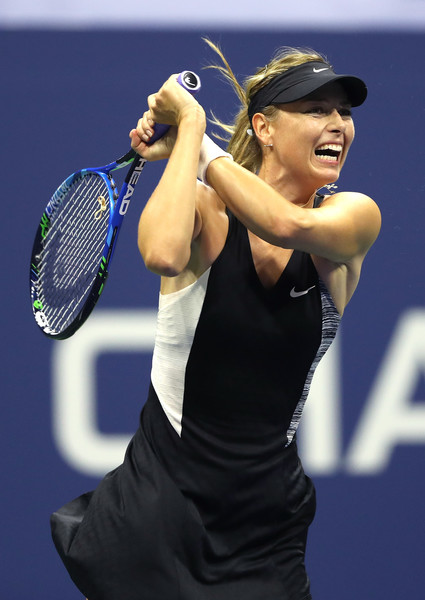 Sharapova overcomes slight wobble to triumph
Four consecutive service breaks started the second set as both players started to commit a slew of errors and neither was really able to gain the momentum on their serves. Sharapova was the first to blink, throwing in a double-fault on break point which gifted Ostapenko the lead. Thought to be a match-changing moment, the Latvian handed back the favour immediately as she surprisingly struggled on her first serves, winning just 25 percent of them in the second set.
Despite serving two aces, Sharapova lost her serve on a double-fault once more, and this time Ostapenko was still unable to consolidate his break, allowing the Russian to level the scores at 2-2. After what seemed like an eternity, the five-time Major champion was the first to hold her serve and earned the lead in the second set.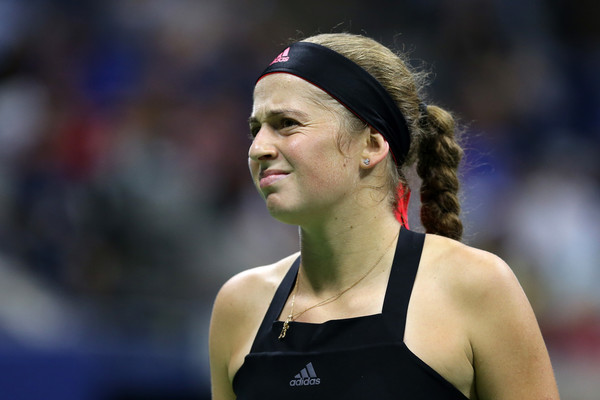 Everything was going wrong for Ostapenko as she produced three consecutive errors before sending in an unfortunate double-fault on break point, gifting Sharapova a commanding 4-2 lead within a blink of an eye. Serving her sixth ace of the night, Sharapova secured yet another hold and placed herself just a game away from the win. Having faced break points in all her service games, the last one was not an exception as Ostapenko sent yet another shot into the net, allowing Sharapova to win her fifth straight game and claiming her fifth consecutive break.