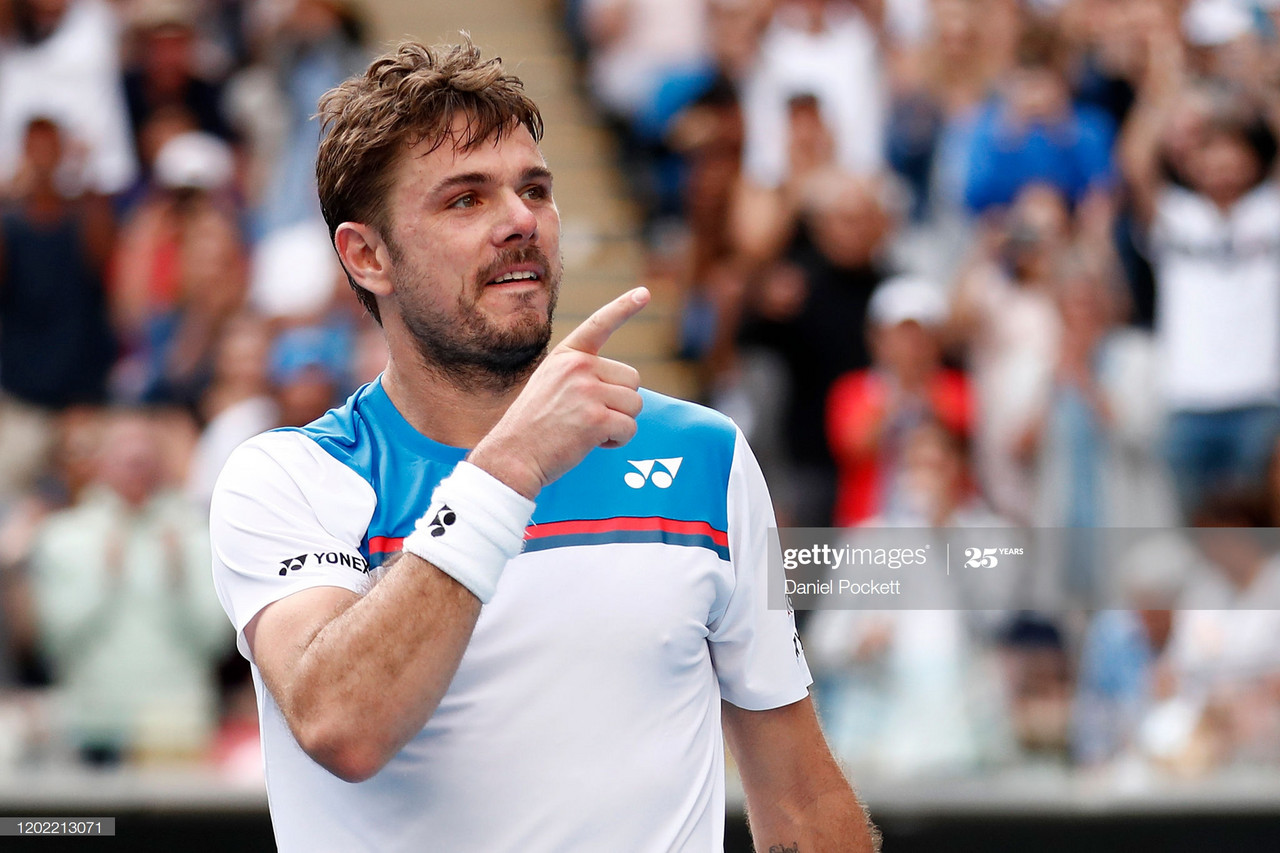 The tennis season had barely begun following the Australian Open, Dubai and Acapulco ATP 500 events before a wave of tournament cancellations due to the Coronavirus. However, it's not all doom and gloom in the world of tennis.
So just what exactly have our athletes been up to?
Tennis stars have been lining up with all kinds of tidy home drills. Australia's Next-Gen star Alex de Minaur decided to play golf in his living room with a tennis ball and cups.
I'm hoping this one counts tho.... 🤷‍♂️😂😳!!!! @atptour #TennisAtHome #StayAtHome #StaySafe pic.twitter.com/gO1jqFB0fp

— alex de minaur (@alexdeminaur) March 30, 2020
While married tennis couple Flavia Pennetta and Fabio Fognini have fun outdoors practicing their volleying skills.
Getting creative 🎾🧺🤹🏼‍♂️💕#tennislife#stayathome#iorestoacasa#distantimauniti pic.twitter.com/hbJEAh39OE

— Fabio Fognini (@fabiofogna) March 29, 2020
20-time Grand Slam champion Roger Federer and his wife Mirka posted a photo that appears to be from their home in Switzerland announcing their generous donation of one million Swiss Francs to those vulnerable Swiss families hit by the Coronavirus.
Last year's Wimbledon champion Simona Halep seems to be enjoying herself as she takes up football with bog roll.
Challenge accepted 😆🧻

Stay home and stay safe everyone 🙏 pic.twitter.com/GaT1juR2PG

— Simona Halep (@Simona_Halep) March 20, 2020
And Stan Wawrinka has an adorable date night in.
Got my quarantine Saturday night date ... 🕯🧸🥂😍🤞🏻what about you ??#YesImBored #StayHome #FollowTheRules #IMightGetLucky #WishMeLuck #IThinkImLoosingIt #StaySafe 🙏🏻❤️ pic.twitter.com/LhBIewAdmC

— Stanislas Wawrinka (@stanwawrinka) March 21, 2020
Croatia's Borna Coric is also keeping busy.
Practice at home with Borna 👇@borna_coric | #tennisathome pic.twitter.com/vbMeRuC5Fl

— ATP Tour (@atptour) March 30, 2020
2017 US Open champion Sloane Stephens checks in with us.
Just checking in on everyone..how are we doing? I know that social distancing can feel isolating but this a reminder it doesn't have to be. I've been FaceTiming my family/grandparents and calling my friends and just staying connected. We're going to get through this together ♥️ pic.twitter.com/liw3YQ9Z7L

— sloanestephens (@SloaneStephens) March 24, 2020
Simona Halep makes us pancakes!
Pancake night in the Halep house 🤣

I'm getting better 😊 pic.twitter.com/QBn3AQF41e

— Simona Halep (@Simona_Halep) March 23, 2020
Roger practices the hot dog in the snow! And he's not too shabby either. Watch out Nick Krygios!
Making sure I still remember how to hit trick shots #TennisAtHome pic.twitter.com/DKDKQTaluY

— Roger Federer (@rogerfederer) March 30, 2020
Jamie Murray masks up to do his grocery shopping.
Shopping 2020.#stayhome #Covid_19 #Social_Distancing #coronavirus pic.twitter.com/jv7vOxscuq

— Jamie Murray (@jamie_murray) March 30, 2020
And finally, birthday wishes from Gaël Monfils and Grigor Dimitrov to Stan and his doppelgängers provides us with laughs and giggles at this difficult time and is VAVEL Tennis USA's personal highlight.
One the most popular guys in tennis!

Happy birthday to 3x Grand Slam champion & former World No.3, @stanwawrinka 🎉

Send Stan your regards 👇 pic.twitter.com/CgpgDjEXok

— ATP Tour (@atptour) March 28, 2020
"We're like wine, we're getting better with time." 🍷 😂@Gael_Monfils has a message for you, @stanwawrinka 🥳 #tennisathome pic.twitter.com/1ziOBJVj1G

— ATP Tour (@atptour) March 28, 2020
Birthdays can be lonely at this time, so @GrigorDimitrov has a special message for Stan today 😂

Leave your own birthday message for @stanwawrinka 🥳👇 pic.twitter.com/wBcjTPTI5Y

— ATP Tour (@atptour) March 28, 2020