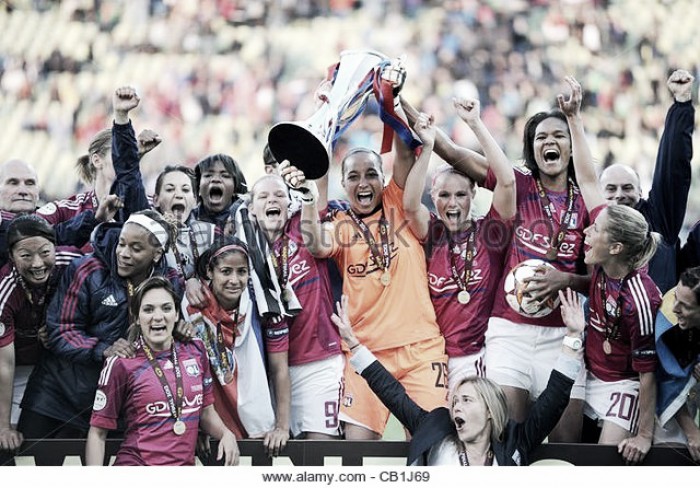 This Saturday brings with it the final round of fixtures in the 2015-16 Division 1 Feminine season.
Despite the teams that will end the league in the relegation zone and the UEFA Women's Champions League spots already being confirmed, all teams will want to end the year on a high.
Guingamp - Rodez
Kicking off the action are Guingamp and Rodez. Guingamp sit just safe of the relegation spots in ninth place, six points ahead of La Roche-sur-Yon.
They've had a disappointing season, with just seven wins in 21 games and the third worst goal difference in the league with -37. Rodez have only won nine out of 21 games themselves, but sit comfortably in a more respectable fifth position in the league.
Guingamp can potentially finish the season in seventh place if they secure a victory and ASPTT Albi and Soyaux fail to get wins. Rodez, however, won't move position after Saturday's fixtures, regardless of the scoreline of this game.
Olympique Lyonnais - Montpellier
Olympique Lyonnais enter this fixture already the league champions of the 2015/16 season, plus having claimed their Champions League place. They haven't lost a game all season either en route to their 10th consecutive title in this league.
At this stage of the season, Montpellier have just missed out on the top two places, but will battle with Juvisy this week in a fight for third place. Last season Juvisy finished third whilst Montpellier finished in fourth so they will no doubt be very keen to reverse the positions this year.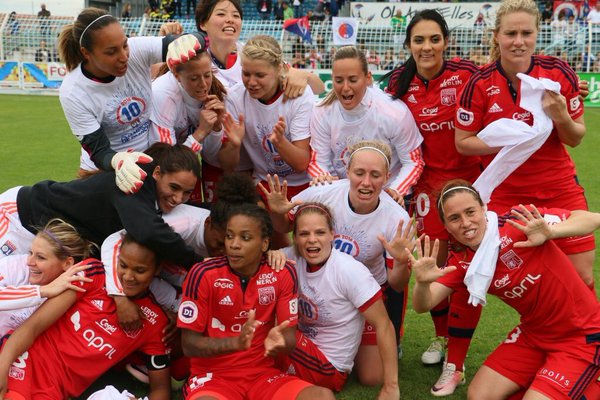 Nimes Metropole Gard - Soyaux
The fate of Nimes Metropole Gard in terms of relegation has been decided before this game takes place. They were promoted from Division 2 Feminine last season but will be heading straight back down again after winning just one game all year.
Points for them in this game would only be useful in preventing them from finishing very bottom of the league. Soyaux on the other hand could potentially move from seventh to sixth place after this fixture and also have two teams close behind them who could overtake them following Saturday's games.
PSG - Juvisy
Paris Saint-Germain have safely secured their Champions League spot and will end the 2015/16 season in second place. If they win this game and Olympique Lyonnais lose against third-place Montpellier, they could finish on the same points.
Despite this they are unable to win the league, since Olympique Lyonnais' goal difference is too impressive, currently exceeding PSG's by 49 goals. Juvisy need a win to be in with a chance of finishing in third place.
Saint-Etienne - ASPTT Albi
A victory for ASPTT Albi in this fixture could leave them on level points with their opponents Saint-Etienne. This could take them up the table, dependent on the results of other fixtures, but they are behind Saint-Etienne on goal difference by ten, a difficult gap to close in just one game.
Saint-Etienne are unable to make their way any further up the table but will be fighting to secure sixth place, a respectable mid-table position.
VGA Saint-Maur - La Roche-sur-Yon
The final fixture of the day sees 10th place La Roche-sur-Yon take on 12th-place VGA Saint-Maur. Neither team can move out of the relegation zone and, along with Nimes, will both be heading straight back down to the second division.
VGA Saint-Maur have only managed to secure one win all season and though La Roche-sur-Yon have done considerably better, with five wins, they are still unable to reach a better position in the league at this stage.