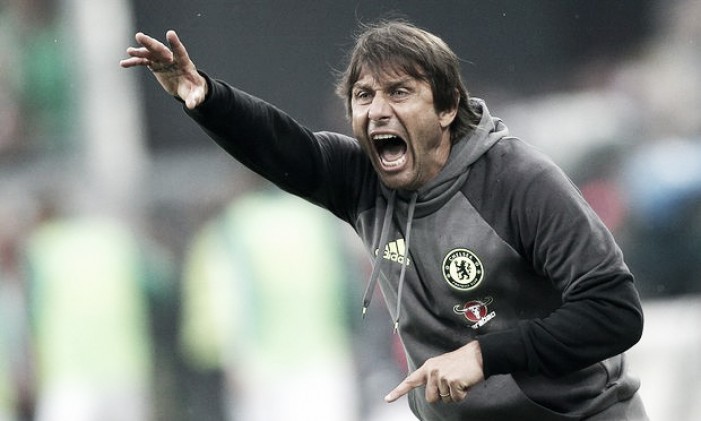 Tonight Antonio Conte takes charge of Chelsea for the first time in the season opener against local rivals West Ham United in a game that will be seen as a must win by the fans for numerous reasons.
Derby games require heart and commitment as the fans expect to see their clubs give everything they've got. That works out well for the Blues' new boss as it is all about passion for Conte and that is exactly what the club needs this season as they prepare to rebuild after last season's nightmare campaign.
Passion is important
It will have been a restless night for Conte who revealed that he usually doesn't "sleep a lot" prior to games often only getting "two, three, four hours" worth of sleep as he tosses and turns contemplating tactics and decisions that need to be made ahead of the game.
Due to his lack of sleep, the club's new manager claims he normally has a "good idea on a tactical aspect in the first hours of the morning," something that is certainly beneficial to the players who will know their boss has his mind set by the time they meet.
His sleeping issues don't end with pre-game's either, Conte struggles to get any when his team suffers a defeat as well as it is "very difficult" for him, spending his night tossing and turning thinking, "what is the reason we lost?" The reason for the lack of sleep? It's simple, it all comes down to passion.
For anyone who watched Italy's Euro 2016 campaign, it was clear to see Conte's passion and desire as he ran around like a mad man in his technical area and that is something that English football fans can expect to see this season up and down the country. Now he is back in club football and the reason for that? You guessed it, his "passion to work" and the fact he always wants to put himself "in competition."
Passion is something that is set to be the heartbeat of Chelsea this season if Conte has anything to say about it, an element that was missing last year and Conte won't stand for that again as wants the "right spirit" in his squad.
Squad effort
One of last season's biggest problems was players playing for themselves, rather than for the squad and that is an element Conte is working on from the get go against West Ham as he knows "all the players are important" if they are to "fight to win the title."
Conte believes that "if every single player is part of the team" then you have a "great possibility to win" and everyone will have to play for each other with passion, if Chelsea are to get a positive start to the season in what is a very difficult opening fixture against the Hammers.