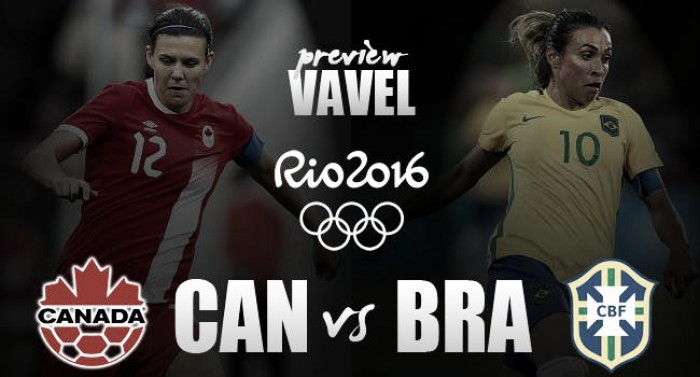 After tough losses at the semi-final stage of the Women's Football Tournament, both Canada and Brazil will look to end their journey at the 2016 Rio Olympics on a high.
The host nation lost out to Sweden in a dramatic penalty shoot out while Canada were outclassed by Germany in their tie. Both teams have done well to reach the Bronze medal match, even if it was not their desired outcome, and they will both look to try and medal at these games either way with this last opportunity to do so.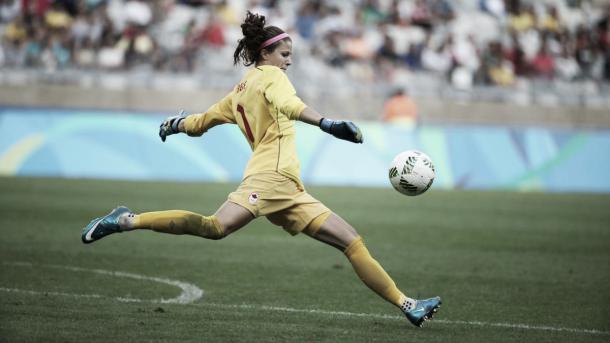 Canada want a repeat Bronze medal
At the London 2012 Olympics, Canada managed the perfect smash-and-grab against France to medal and stand on the podium with a Bronze medal. They may have to do the same in what will surely be a hostile stadium, although their overall style has changed over the last four years into a team that can compete with the best of them.
Coach John Herdman will be weary of the Brazilian front line however so expect Canada to play a little more compact and more likely to spring the likes of Christine Sinclair, Diana Matheson and standout Janine Beckie in transition once they win the ball back. Herdman will continue to be concerned with the holes that appear at the back for Canada but if they can shore those up and if Stephanie Labbé can perform to her high standard that she has shown so far, Canada could potentially win that ronze medal.
A nation awaits to celebrate
The swell of support for the women's team in Brazil has been heartening and the team will want to reward that support by winning the bronze medal on Friday. In what should be a solid crowd at the Maracanã, Brazil will want to not only win but win with style and please their home fans. Brazil last picked up a medal at the 2008 Beijing Olympics when they managed silver after losing in the final to the United States of America and the players would like to change that narrative tomorrow after kick-off.
Brazil will be able to field their strongest starting eleven tomorrow as Cristiane has fully recovered from her injury which will boost Brazil's chances in front of goal. As always Marta will be the center of attention as the number 10 will look to push her team to a place on the podium by the time the final whistle blows.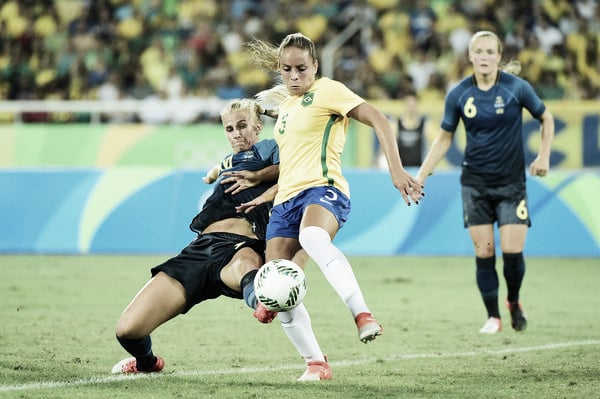 Key points for both teams
Canada will certainly come into this as the underdogs and their inconsistent back line will be a worry for Canadian fans after it allowed Germany too many opportunities to find a way to win their semi-final match up. The expected re-introduction of Matheson and Josée Bélanger into the starting line up should ease concerns of leaving gaps to be exploited by Brazil and both players work well together on the right flank and often track back often to provide support in defense.
At the front, Canadian captain Sinclair will try and connect with Beckie and young midfielder Jessie Fleming should the opportunity arise to create a chance on goal. Canada will be hoping the lack of ruthlessness in front of goal against Germany was an anomaly and they will find their way to goal again against Brazil.
Brazil were unfortunate to lose to Sweden as they created plenty of chances to win the game but were unable to convert them. The return of Cristiane should make that less of a problem as the striker was in good form in front of goal before she picked up her injury. If fit, Fabiana should also return to the starting eleven and help out in attack as the fullback has also had a good tournament for her country.
In midfield and defense, the evergreen Formiga and resolute center back pairing in Monica​ and Rafaella, should stabilise things for Brazil and give them a platform to build from. If there is one weakness in the Brazilian side, it's lapses of concentration from their goalkeeper Bárbara. The goalkeeper likes to wander out of her box with the ball at her feet and was almost caught out a few times against Australia and Sweden. With pressure, Canada could exploit that and gain themselves an easy goal.