 Arsenal head to the south coast on Wednesday night, to take on Southampton in the Premier League, which could go a long way in deciding whether or not the Gunners will finish in the top four.
Though, following Sunday's 2-0 victory against Manchester United at the Emirates, Arsenal will head to St Mary's full of confidence and expecting nothing less than three points.
Amongst many of the Gunners stand out performers in Sunday's win was Alex Oxlade-Chamberlain, who is enjoying his best season yet at the club in terms of goals and assists.
Chamberlain has registered six goals and eleven assists in all competitions this season, though it hasn't been since the last few months where we have seen the best of him.
Different position every week
At the beginning of the season, Chamberlain was once again in and out of the team, as the form of fellow wide men, Theo Walcott and Alex Iwobi put Chamberlain right down the pecking order.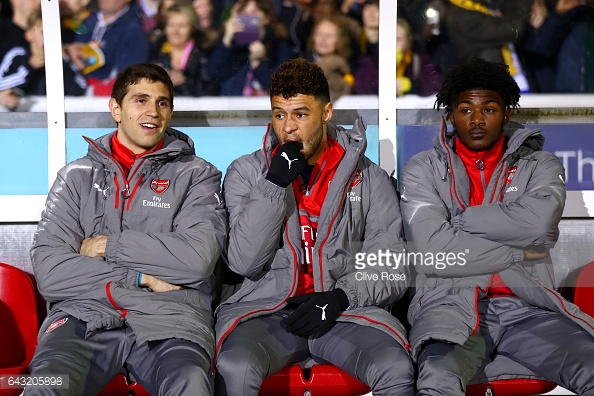 Though at the turn of the new year, following an injury to Francis Coquelin, Mohammed Elneny being at the African Cup of Nations and a lengthy suspension to Granit Xhaka, Arsene Wenger presented the chance to Chamberlain to play in a more deeper midfield role.
Big defeats away at Chelsea and Liverpool though, gave Wenger the impression that the role was out of the Chamberlain's depth, and the England man found himself back at square one.
A Change in Formation
The big turning point, perhaps in not Oxlade-Chamberlain's season, but in Arsenal's season, was Wenger's decision to adopt the 'in fashion' 3-4-3 formation, which has subsequently seen Chelsea go on to all but win the league with.
Arsenal first experimented the layout in their 2-1 victory away at Middlesbrough back on Easter Monday. Chamberlain was given the freedom of the right wing-back position over Hector Bellerin, much to the surprise of many people.
It finally looks though, that Chamberlain has a position at the club where he can consistently perform to his potential.
His performance in particularly at Wembley in Arsenal's 2-1 win over Manchester City in the FA Cup semi-final stood out. His ability to bomb up and down the right flank plays to his advantage superbly well. His final ball has gone up another level also, as evident on Sunday when delivering an inch perfect cross for Danny Welbeck's and Arsenal's second goal.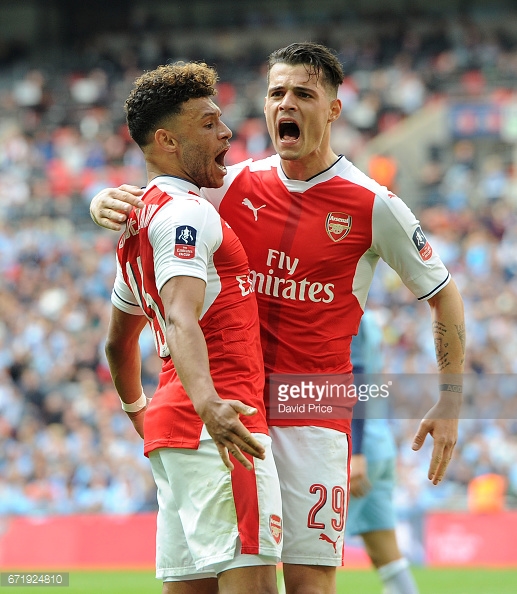 Back where it all began…
Chamberlain heads back to St Mary's where it all began on Wednesday night, very much Arsenal's main man.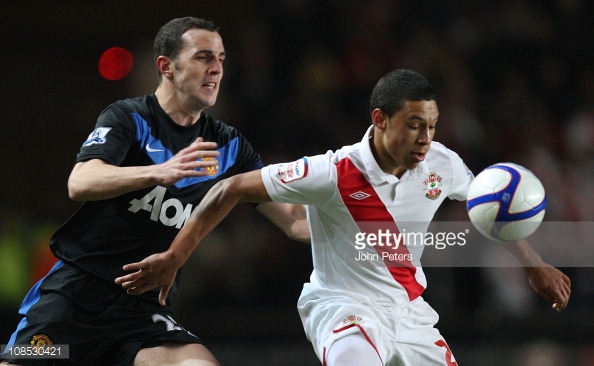 In the past, there has been a sense from all involved at Southampton that Chamberlain left too early, and would never reach the potential he once showed.
But on Wednesday night, the stage will firmly be set for Chamberlain to show that he is now an integral part of this Arsenal team for the foreseeable future.