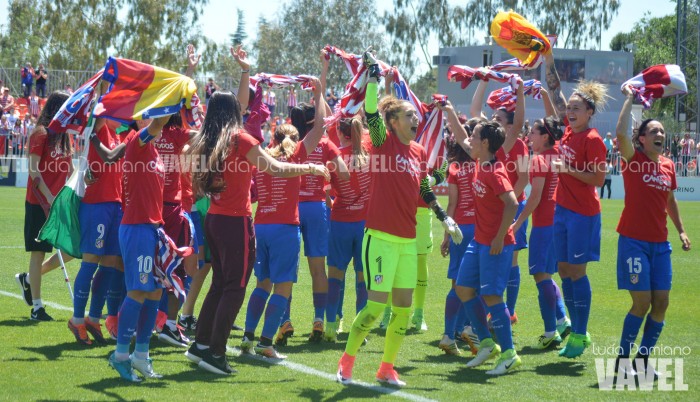 The Spanish league kicks-off this weekend and there might be many reasons behind the sudden interest in Spanish women's football.
For many, it might be a desire to broaden their football horizons, others might want to keep up with UEFA's Player of the Year, Barcelona new-comer, Lieke Martens. A few might even be wondering what's with PSG's obsession with Spanish and La Liga players.
Whatever the reason, the truth is the Spanish competition remains rather unknown, a football hidden gem of sorts that is in the verge of taking that final step towards international recognition. So, we've put together a quick guide with everything you need to know about women's football in Spain.
How does it work?
Just like in most European countries, women's football in Spain is divided into two competitions. On the one hand, La Liga Iberdrola, the female version of what's probably the most popular league in the world, runs from September to May. Sixteen teams face each other twice, with the top two teams qualifying for UEFA Women's Champions League and the bottom two being relegated to the second division. The second division, arguably Spain's biggest women's football headache, is divided geographically into seven groups. These teams compete in against each other in their own leagues, and the winners qualify for the postseason play-off that will decide which two are promoted to La Liga the following year.
On the other hand, the top eight teams in Liga Iberdrola qualify for the Copa de la Reina (or Queen's Cup) tournament, which takes place immediately after the end of the regular season. Although it has been rumoured that the tournament will change its format in 2018, the teams have traditionally competed in a single match knock-out style, decided by a draw in which no teams are seeded and all pairings are possible. While the Copa de la Reina does not hold the promise of a Champions League qualification, its format provides plenty of opportunities for smaller teams to surprise the main title contenders.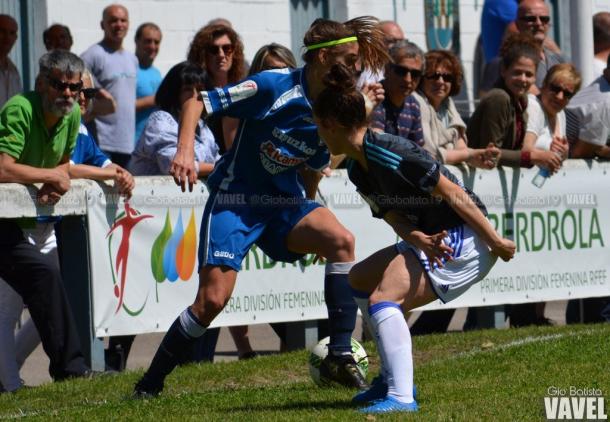 Who are the teams in Liga Iberdrola?
First division women's football in Spain has a good mixture between teams linked to the top men's clubs, and independently owned organizations for which their women's side are their most competitive teams.
Atlético de Madrid and Barcelona, last year's title winner and runner-up, will be La Liga's representation in Champions League this year and probably the two most competitive teams in the country. While Atléti managed to win La Liga in the last match, after an intense season that saw both teams making it with option to that final week, Barcelona paid them back with a superb performance during the Copa de la Reina final.
Fran Sánchez is Barcelona's new head coach, after Xavi Llorens stepped down at the end of last season following 11 years in the role. The team is commited to a five-year development strategy, and has made significant improvements to its squad after losing La Liga's top scorer, Jenni Hermoso, to PSG, including Lieke Martens, Toni Duggan, Elise Bussaglia, Nataša Andonova, Fabiana Baiana and Atlético's star defender, Mapi León.
While not as high-profile as Barcelona's additions, Atléti has also made some important signings during the off-season, including Aurelie Kaci, Viola Cagillari, Ludmila da Silva, and young Spanish talents Laia Alexandri and Carla Bautista.
But if there's something we've learnt over the past few years is that La Liga is much more than just Atléti and Barcelona. Althought the absence of a Real Madrid women's squad is still a reminder of all there's left to do to grow the game, some of Spain's best known football clubs are also committed to developing strong women's sides. Teams like Valencia, with a fantastic project that saw them secure the third place for the first time last year, Athletic de Bilbao, who won the league in 2016, or Levante are always a threat and provide some of the most thrilling and competitive matches throughout the season.
Alongside these top five, nine other teams will continue competing in Spanish's first division after last season: Granadilla Egatesa, Rayo Vallecano, Real Sociedad, Santa Teresa, Sporting de Huelva, Betis, Zaragoza, Espanyol and Albacete Nexus. This year's newcomers are Madrid CFF and Sevilla, which were promoted after winning the second division play-offs.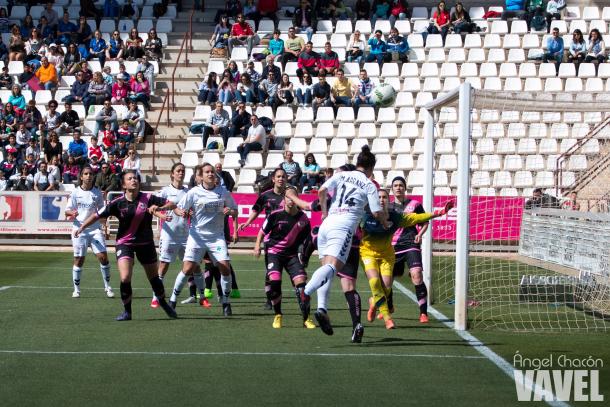 How can I follow it and which matches should I look out for?
What's great about the Spanish competition is that over the past few years it has combined competitive matches with classic rivalries, some of which have been directly inherited from their men's side, like derbies Barcelona-Espanyol, Real Sociedad-Atheltic, Levante-Valencia and, for the first time in La Liga Iberdorla this season, Sevilla-Betis.
Over the past year, women's football in Spain has experienced a significant growth, which has encouraged clubs to open big stadiums like Atleti's Vicente Calderón or Valencia's Mestalla to their women's side. A strategy based on intense promotion and smart marketing campaigns allowed some of these matches to make headlines and attract big crowds.
Throughout last year, a minimum of three games were televised every weekend, with some regional TV channels also covering certain matches and Athletic de Bilbao streaming all their home games on YouTube. This year is off to an even better start, with a total of five games airing across GOL and beIN La Liga over the first weekend.
So, how can someone outside Spain know what games are going to be on TV? La Liga's official site and app are the best places to look out for all the details. On top of that, VAVEL will be doing a weekly La Liga round-up, helping make the league more accessible to international fans.