 What does it mean to be a football fan and what does it mean to be a fan of the team you play for?
A centre-back
At what point does playing for the team you love become a hindrance? Would you change roles? Retire young?
As we've seen this year, devout Gunner Leah Williamson has signed a new deal with her team. With the club since she was nine, there's no question that she lives and breathes Arsenal, the player never one to hide her fandom for the club either.
Long since talked about as one of England's most talented youngsters who was just waiting to break into the seniors, Williamson has struggled with injuries in recent years that have seen her development kerbed. But when fit, the Londoner has done well to break into Arsenal's starting XI, converted into a centre-back under former coach, Pedro Martinez Losa the public opinion has been divided on Williamson. Maybe a sense of, as long as I can play, I'll happily take the minutes even if it is in defence motivating her. With new boss Joe Montemurro having confirmed she will remain as a CB there remains a question of whether Williamson would have so willingly agreed to leave her midfield home had she not been playing for the club that holds her affections.
The jury remains out as to whether Williamson will grow into the defender that her coach believes she can, the 21-year-old's playing style still suggesting she's a centre mid' waiting for break forward.
A left-back
Motivated by playing for a different badge, 2018 has also seen Rachel Daly opt to go back to her old full-back role for the Houston Dash in hopes of finding minutes with England. Her reasoning maybe that her flexibility would be invaluable to Phil Neville, her omission from Mark Sampson's Euro 2017 squad still a surprise to people for that very reason. Or Daly just feels she has a stronger chance of being noticed as a left-back rather than a left-winger. The problem with that is of course, that England already has a strong number of senior left-back's that can be called upon as well as ones coming through from the youth ranks.
Last seen playing domestically in England as a left-back, for Lincoln Ladies in 2012, Daly made a life for herself further up the pitch when she moved stateside. Prolific for St. John's Red Storm during her time, the Harrogate native was soon snapped up by the Dash in the 2016 draft. In a team that's struggled for fluency, Daly has continued to be one of the strongest players on the pitch for Houston, her decision to move backwards one that was seen as a clear step backwards.
Though Williamson and Daly are two examples there are others littered through the sport and where they elect to play remains their prerogative.
A club, a family
As football fans we're designed to live and die for our clubs, whether Barcelona or Accrington Stanley, our club is best and to say otherwise is blasphemy. Fans bemoan the dilution of their favourite sport, "game's gone" and all that twaddle, it's still just 90 minutes of life or death football, dead rubber doesn't exist to the pure of football heart.
When players leave, we mourn the loss, taking time to get over the break up. But we can't just do a 3am drive-by at Goodison Park wondering what Sam Allardyce has that we don't. They're gone and it's inevitable, somewhere buried deep, football players remain human and sooner or later the honeymoon period ends, they leave for someone else, maybe they're richer, or live somewhere warmer or just have all the latest gadgets and flying full-backs. There is cynicism in the men's game; it's always about money but in women's football we're used to players moving on, a certain carousel maintained. Then ceilings, the best player in France may make her way up to the top club and depart for a new league, the second and third may just find themselves at the top club and stay there. As in Austria, Finland, Switzerland and the USA, any player, any where in the world.
It's natural for players to move, to seek new challenges, new experiences. Read any quotes from a new signing, any signing, anywhere and you'll invariably stumble across the word "development".
For most, there's a hilt, a limit of what can be achieved or learnt at one club. Maybe that player has more potential to be unlocked or maybe they've just grown complacent with being the best at their club and are happy with the status quo.
But for fans there's a kinship with their club, they're not a player; an employee, they're a family member, a friend, a lover, and the badge emblazoned on their chest remains long after they've peeled the shirt away. Football is how we spend our time, our money, it determines the clothes we wear, the songs we sing, how we see others and how we perceive ourselves. Our club, our family, in some cases, our firm. As fans our club has our loyalty, we'll defend our colours 'til the end but what if you're a player? What if your club is below your level?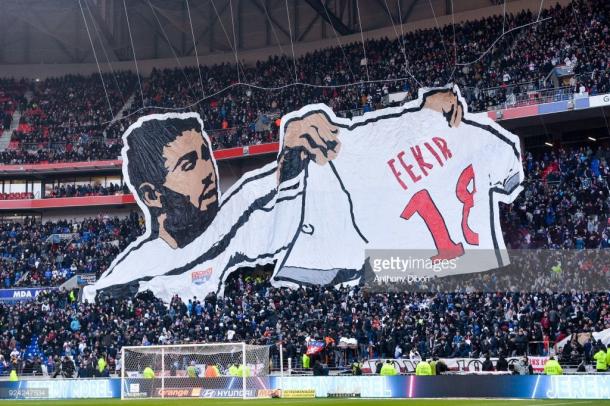 To wear the shirt
What if the biggest honour you can feel is stepping out, match after match as a Toffee or a Gunner or a Vixen? Could a player opt to stay with the club that holds their affections, able to move somewhere bigger and better or choose to be shoehorned into a role that isn't their own for the blind love of the badge? Could one… would one? What if they were released by their club?
Just three years ago, Marcell Jansen drew criticism for hanging up his boots at the age of 29 when Hamburger SV chose not to renew his contract. Courted by others and with years still left in his legs the defender chose to hang is boots up in favour of cheating on his beloved Hamburg and lying to fans of a new club that would never find space in his heart.
But what of the Jansen's in women's football, where only recently players could go fully professional and ditch their second jobs to focus on full-time football? What of the loyalties and commitment to the badge when most who play still do so whilst juggling a full-time career or education? Or of those privileged few who can declare themselves as professional footballers? Midfielders who get pushed back into the defence and refuse to object for fear of losing their professional status, shown the door and left to revert to a part-time status.
Patriotism and a lion or three
Or what of a player like Daly who has chosen a different role in hopes of representing her country again? That is certainly not the norm' in the English footballing ideal. In England, club football, Premier League football is paramount. Whilst the English carry their teams with them 24 hours a day, seven days a week, the national team is put on the backburner, left to simmer until a major tournament. The rhetoric changes, Harry Kane goes from being a laughing stock or an opportunist claiming goals to a beacon of hope for the nation, until England are knocked out, of course.
In any other country in the world, footballers see playing for their national team as the be all and end all. Sure, they make money and improve at their clubs, players from far reaches being pulled towards Europe to the Premier League, La Liga or the Bundesliga. A career awaits, their club is where they grow, where they develop and catch the eye of those in charge of the national team; no greater honour to be had than representing their country. A patriotic purism to it.
Certainly, this is where women's football has historically been different, the goal of being selected for your country still the sweetest cherry. So, whilst Daly voluntarily reverting to the backline seems as unfathomable to the English as Kane offering himself up as an alternative to Joe Hart we must accept that she's doing what's right for herself, for her dreams, for her badge.