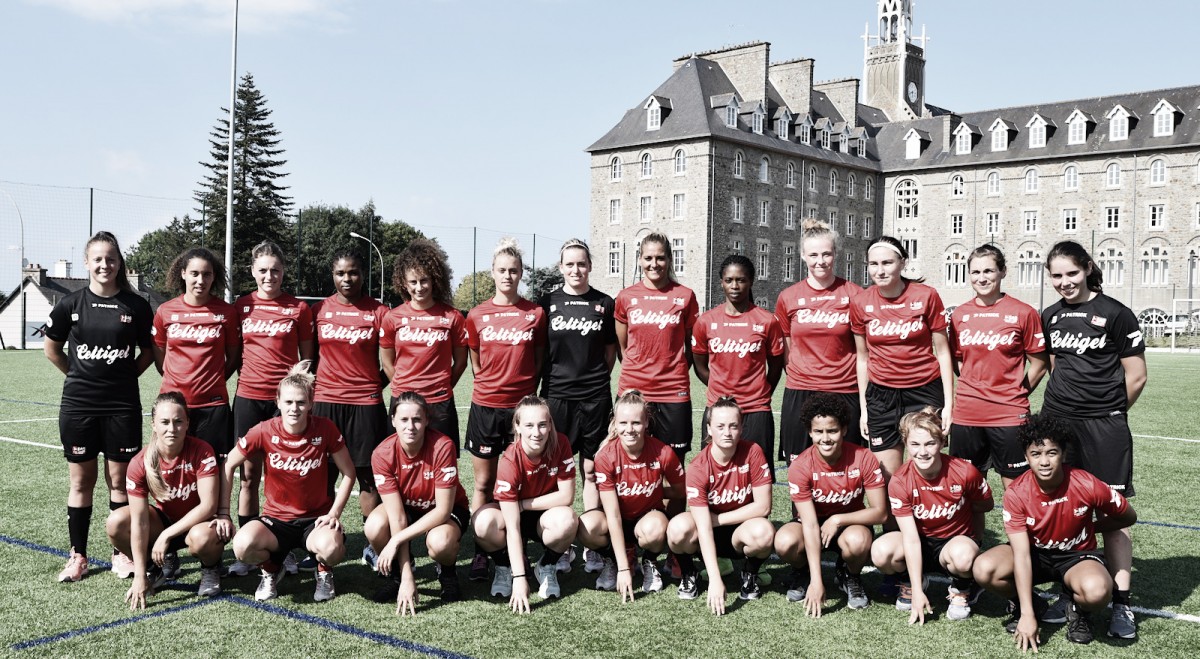 En Avant de Guingamp Féminines had to wait until the final day of the 2017-2018 Division 1 Féminine season to secure their place above the drop zone but, fortunately for them, their fate was in their own hands and they did just enough to stay in the top flight for another season.
Sarah M'Barek has looked to the youth ranks and the core of her previous roster to try and push the team further up the table this season with a few players making their way out of the club during this past transfer window.
Oparanozie and Pervier will be the key players for Guingamp once again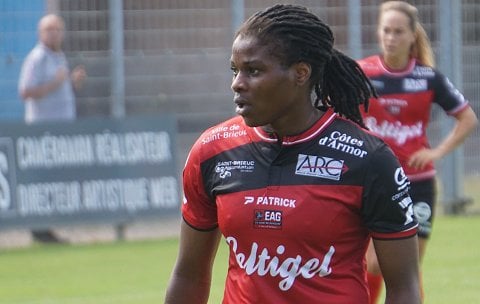 Nigerian striker Ugochi Desire Oparanozie and Marine Pervier will once again be called on to be the driving forces for Guingamp this season. Oparanozie, although just 24 years of age, has shown glimpses of what she can do with the right service and she will be hoping that this season, her teammates will be able to help her score more than the six goals she achieved last season.
Marine Pervier is one of those that will need to step up in terms of creativity for Guingamp. The midfielder only managed two goals last season and although her main role in the team is to keep control of the tempo, with so many teams in the league adding quality to their rosters, Pervier will have to add more to her game this season to help her team.
A season-worth of experience could be key for many of Guingamp's players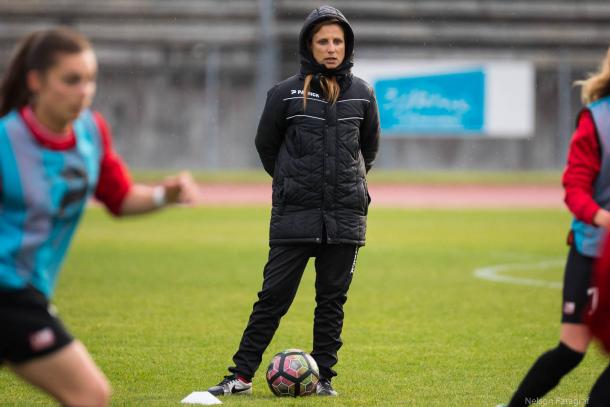 EA Guingamp has relied on its youth ranks and bringing in a few veterans over the last few years but it almost cost them last season. With a full season under their belt for a lot of players in Guingamp's roster this upcoming season, M'Barek hopes that these players will now push on and aid the team in their quest for survival.
Players like Jade Lebastard and Jeanne Dolain will be needed by their manager to make an even bigger mark on Guingamp's campaign this season, if not on the pitch as a starter, than at least in training where they can push the veterans to even greater heights. If they cannot rise to the occasion, Guingamp may find themselves in another relegation battle and this time, may not be able to dig themselves out. Based on all that they have done this season, Guingamp could end up being one of the unfortunate few to drop out of the Division 1 Féminine this season.
Predicted position: 12th
2017-2018 position: 10th