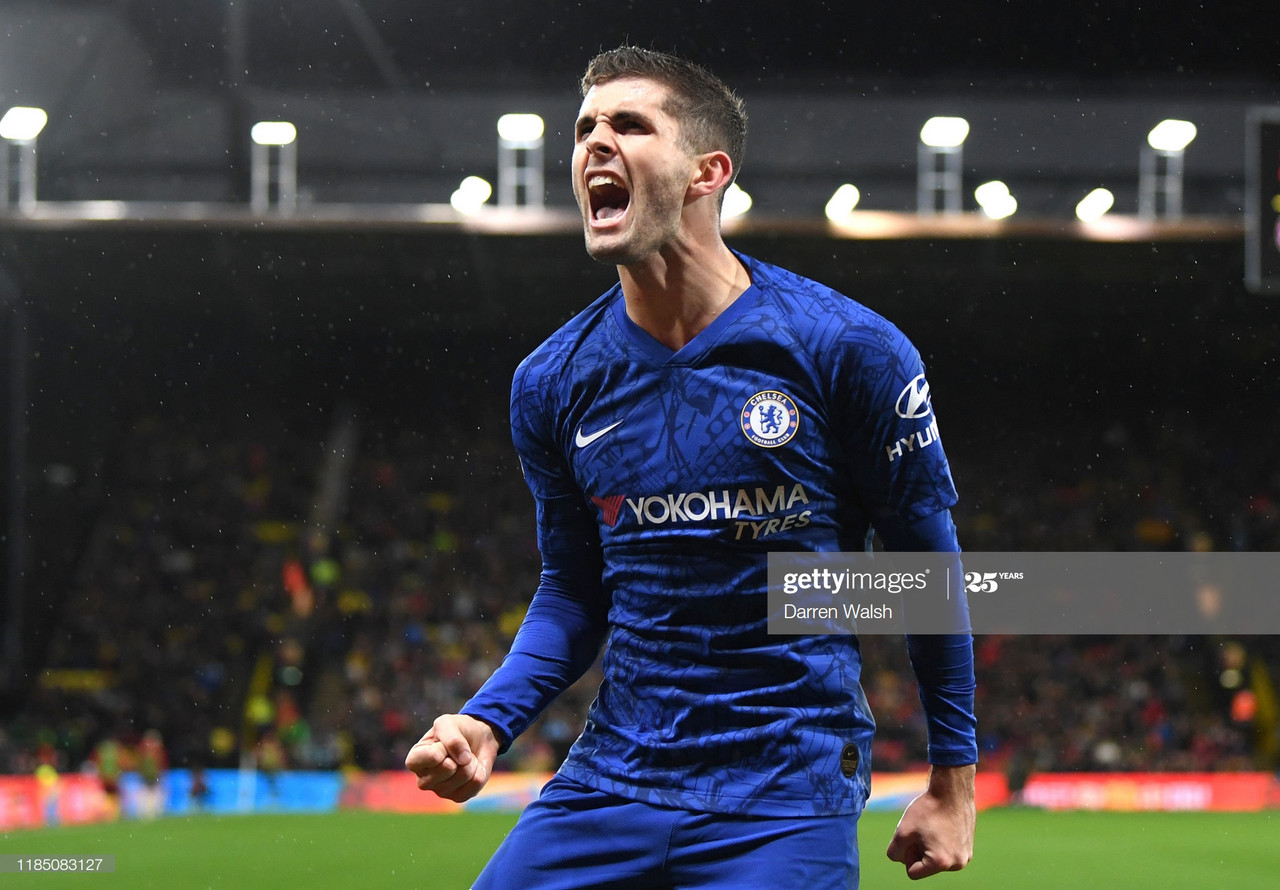 Chelsea winger Christian Pulisic has come to grips with the demands of Premier League football and is loving the experience.
The 21-year-old made the 375 mile trip from Dortmund to London last summer and after initially needing to adapt to the busier schedule, insists he is getting used to it and loving the experience.
"The Premier League is everything I hoped it would be and more," he told the official Chelsea website.
"It's a lot to take in, especially in the first year, with the amount of games and everything that goes on, but I'm getting used to the schedule now.
"It's one of the most competitive leagues in the world, if not the best, and there are a lot of pressures but I've been enjoying the ride so much.
"I've learnt so much in this first year and I'm looking forward to getting back to it."
​​​​​​​"It was very tough and frustrating going through times like that"
Pulisic has been hindered by persistent injury during his first year at Stamford Bridge.
The winger missed December's victory over rivals Arsenal with a bruised muscle and hasn't featured in Frank Lampard's squad since coming off at Brighton with an abductor tear in early January.
The issue, Pulisic revealed, has been a prominent one that he "didn't take as seriously" as he should have.
"It was one of those you felt you could do a lot of things but you try to push it that one extra step and realise it's not ready yet.
"It was very tough and frustrating going through times like that.
"I underestimated it and tried to get back as soon as I could because I just wanted to play so bad.
'If anything, I've given myself a little more time to rest now and make sure that I'm 100 per cent fit.
"I'd say I'm fully recovered and ready to go as soon as we get back."
"Everything kept falling for me"
Pulisic has five goals in 16 Premier League appearances and three of these came on one brilliant night against Burnley in October, a game that the American remembers fondly.
"It was my first start in a little while so I just had this motivation to go out and prove a lot of people wrong," he recalls.
"I felt I'd done okay up to that point but I hadn't really shown everything that I could do so going into that game, I did have a chip on my shoulder.
'Once that first goal came, my confidence shot through the roof and it was just my day after that, everything kept falling for me.
"It was incredible.
"I'll never forget coming home after that and just sitting down and looking back on what had just happened.
"I was so proud being able to talk to my family back home and people that had been watching.
"It wasn't just the hat-trick but scoring, helping the team win and having a great game – there's no better feeling."