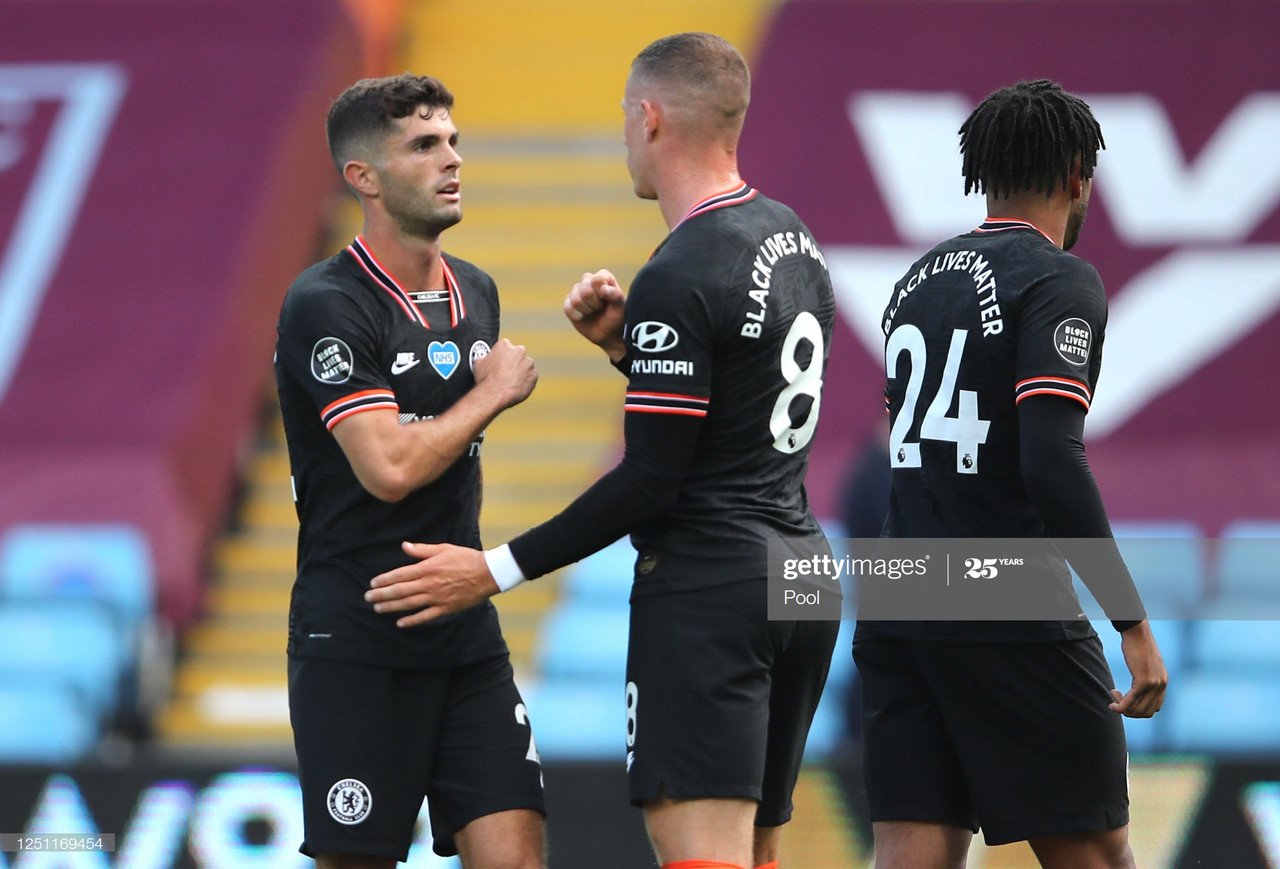 With Chelsea and Manchester City about to lock horns for the second time this season, there are several key battles across the pitch to look out for. Winning these 'battles' will go a long way in ultimately defining the outcome of the match.
So without further ado, here are three key battles that will decide the game between two of the league's top four teams.
1. The best attack vs a questionable defence
With City boasting the highest scoring figures for all competitions this year with 118 goals, it's safe to say they are a force going forward. Any goalkeeper would wince at the thought of trying to keep out this pristine, deadly attack. Keeping a clean sheet against them is an achievement in itself.

But for Chelsea, and more specifically Kepa, clean sheets have been hard to come by as they have only mustered six in the league. That puts them 15th in the clean sheet rankings. Many fans blame the most expensive keeper in the world, and it could even be justified with him having one of the worst shot to save ratio's within Europe's top five leagues.

With City totalling nearly 40 shots in their two games since the restart, Chelsea will have to be at their best. The same goes for Kepa, to have any chance of winning.
Don't forget he was in fine form last season at Stamford Bridge, where Chelsea beat City 2-0 thanks to numerous saves from the Spaniard. He is certainly capable, and tonight is a big night for the Chelsea number one.
2. Midfield Battle
The City midfield is arguably one of the best in the world, due to their technical ability but also the depth they possess. Chelsea do also boast a very good midfield however, and this is where the game will be won and lost as we saw it play out in November.

Jorginho, Mateo Kovacic and N'golo Kante are likely to be the three in question tonight. They have the ability to move the ball quickly (Jorginho) carry the ball through midfield (Kovacic) and press high and cover a lot of ground (Kante).

Other options include Ross Barkley or Ruben Loftus-Cheek. With the latter lacking match sharpness to make a real effect. With Kevin De Bruyne in full flow, whoever joins him will also be a top class player, whether it's the experienced David Silva, the classy Bernado Silva or the youthful Phil Foden.

All are exceptional on the ball and Chelsea can't concede too much space which they were guilty of in the game last year. The midfield trio must be extremely disciplined, concentrated and at their best to frustrate and nullify the City midfield, otherwise, they could create havoc.
3. Chelsea's Wingers vs City's Full Backs

Goals ultimately win games and winger Christian Pulisic was on the score sheet again against Aston Villa. At his best this season, he's shown he can be a key attacking outlet offering pace, balance and agility.
We know City's full backs aren't the most defensive minded and it's a possible avenue for Chelsea to exploit.

The out ball from the midfield is going to be up to the wingers and then it is key that they can produce in the attacking third. Whether it's Pulisic and Mason Mount or Willian, they can have the beating of the likes of Benjamin Mendy, Cancelo or Oleksandr Zinchenko.

Kyle Walker isn't mentioned in that group as he is their best full back with terrific physical qualities making him a match for any winger. But with the qualities Chelsea's wingers showed against City in the reverse game, they did create chances which will give them motivation. A certain Belgian player used to thrive on big occasions such as this and may perhaps be the most difficult obstacle for the home side to contend with.