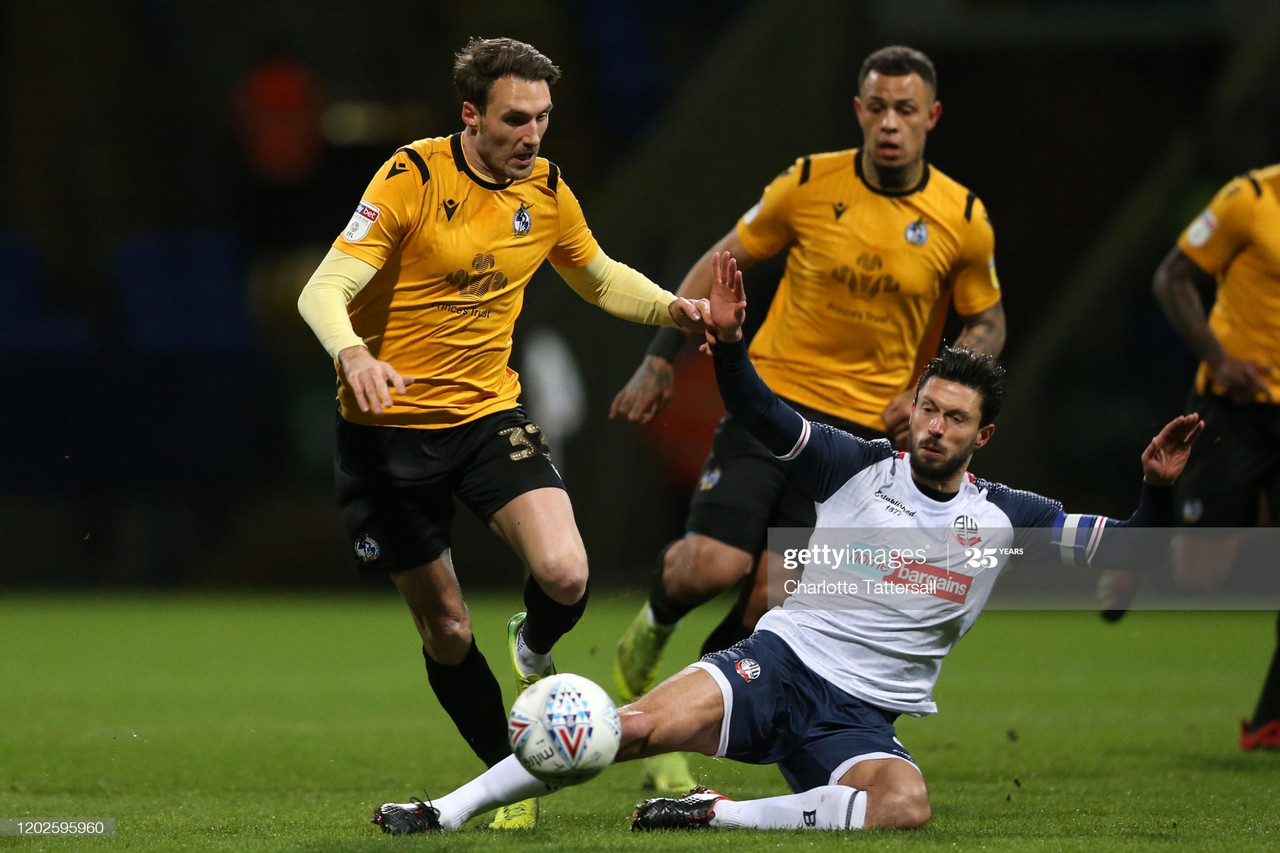 Salford City FC have announced the signing of former Bolton Wanderers captain Jason Lowe on a three-year contract.
The 28-year-old left the Trotters last month after making 71 appearances for the club since he joined from Birmingham City in 2018.
Lowe made his professional debut at Blackburn Rovers, where he was also captain during his seven-year stay at the club that saw him make almost 200 appearances for the Blue and Whites.
In his youth, the midfielder represented England at both Under-20 and Under-21 level, captaining his country at the 2011 Under-20s World Cup in Columbia.
Lowe happy to be part of an 'exciting project'
In his first interview with the club, the 28-year-old said:
"It's an exciting project, an exciting challenge, one that I'm delighted to be on board with and I can't wait to get going.
"Speaking with the manager, as quickly as possible they want to be playing League One football next year. I share that same ambition.
"The challenge that everyone wants to try and achieve together here speaks for itself."
The midfielder 'fits the profile' at Salford
Speaking to the club on his latest squad addition, Ammies' manager, Graham Alexander, said:
"He's another player we've brought in that fits the profile we've been looking for, a sort of captain, leader type to really strengthen the spine of the team; with the other signings we've made we're delighted.
"His playing record is at higher levels than we're currently at, and we've been speaking to him for quite a while now. We know we've got the player we originally wanted quite a while ago so we can't wait to get started with him, and we know that he's going to be another brilliant addition to the club."
Lowe follows former Preston North End captain, Tom Clarke, and ex-Fleetwood Town winger, Ash Hunter, in signing on the dotted line at the Peninsula Stadium this Summer.