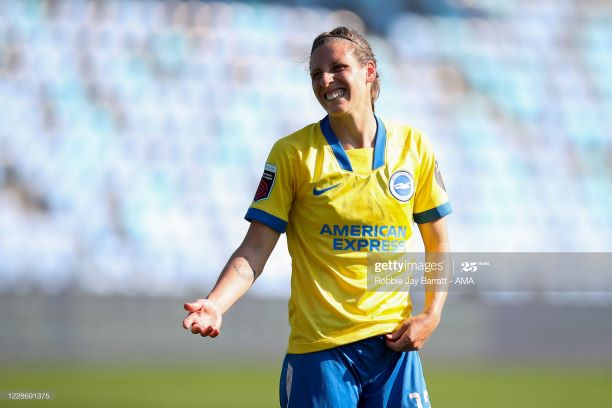 Brighton & Hove Albion continue their bid for the 2019/20 FA Women's Cup with their quarter final showdown with Birmingham City.
The pair have already met once this season in the Women's Super League, with Brighton running out 2-0 winners. Inessa Kaagman and Megan Connolly scored in that match, but Brighton boss Hope Powell will not be taking the Blues lightly in this match.
The past is in the past
Speaking to the club's media prior to Sunday's match, Powell spoke of the threat Birmingham pose to the Seagulls irrespective of the result three weeks ago.
"It is a one-off game. Birmingham will throw everything at it and neither side has anything to lose. It will be a difficult proposition compared to what happened in the league and we have to be ready for it".
Powell has also spoken of the pride of taking Brighton to within inches of making history:
"It's an opportunity to make it to the semi-final which would be the first in the club's history. It's something the players are relishing, especially on the back of a good start to the season".
Shaping up
The two sides have had rather contrasting starts to the 2020/21 Super League season.
Brighton are yet to lose in their opening two games, picking up their win against Birmingham and also secured an impressive goalless draw against Manchester City. The Blues played City's local rivals Manchester United on game week two, putting up a good fight but ultimately losing 5-2.
Brighton are also yet to concede this season, with their goalkeeper Megan Walsh being nominated for the September Player of the Month award for the WSL. Birmingham narrowly avoided relegation in the 2019/20 season but have made a raft of new signings in an effort to push on in the league and cup.
Claudia Walker is Birmingham's new captain and only player to score so far this season, so the Blues will likely be depending on her yet again.