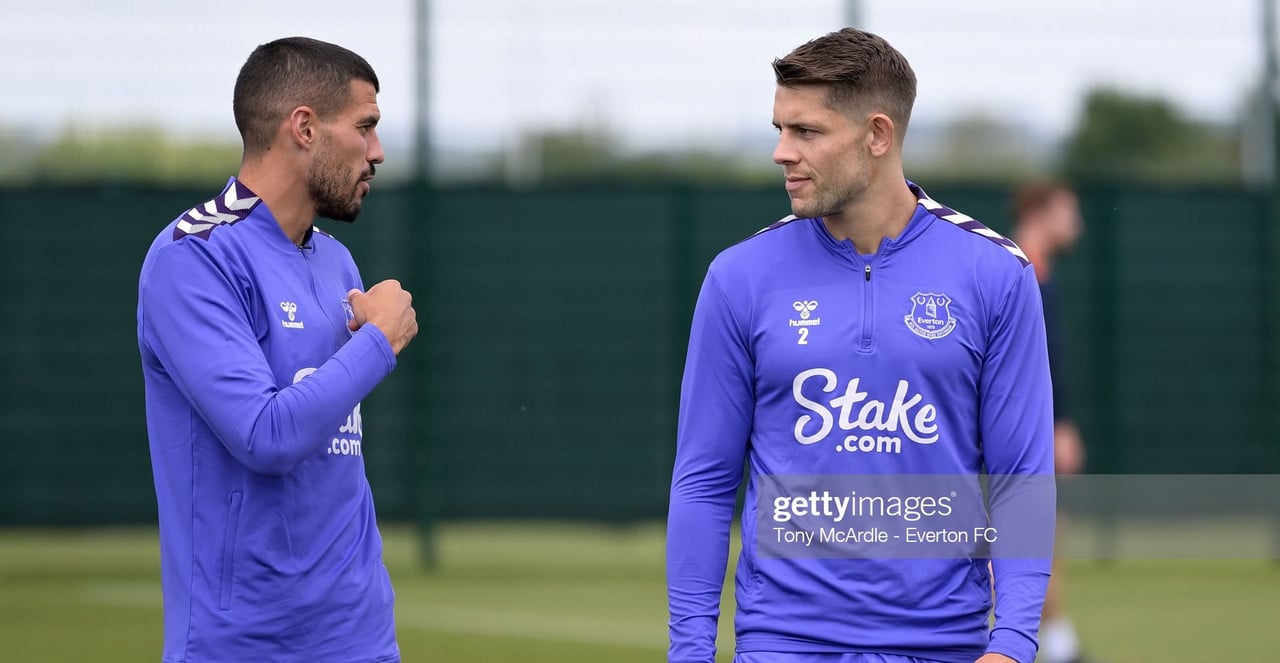 The arrival of Conor Coady from Wolverhampton Wanderers on a season-long loan deal strengthens Everton's defensive lineup immediately. No doubt forced into action due to Ben Godfrey's fractured fibula, which will rule the centre-back out for a few months, Everton have secured the services of a commanding defender.
Coming swiftly on the heels of James Tarkowski's arrival from Burnley, Coady's return to Merseyside will enhance the rebuild of Everton's backline. Although Frank Lampard is still desperately in need of a goalscorer before the transfer window shuts at the end of the month, the transformation of his defensive unit was due.
It was in defence that Everton looked feeble at times last season, conceding 66 goals in the Premier League and keeping just eight clean sheets across the 38 games. Confidence disappeared, leads evaporated and individual errors proved costly.
Injuries have befallen Everton's backline too. Many of Lampard's defenders experienced injury disruption last term and along with Godfrey, who is unlikely to play again before the World Cup break, Yerry Mina also departed the 1-0 defeat to Chelsea on Saturday with an ankle ligament injury. The Colombian defender has struggled for consistency during his career on Merseyside due to various ailments.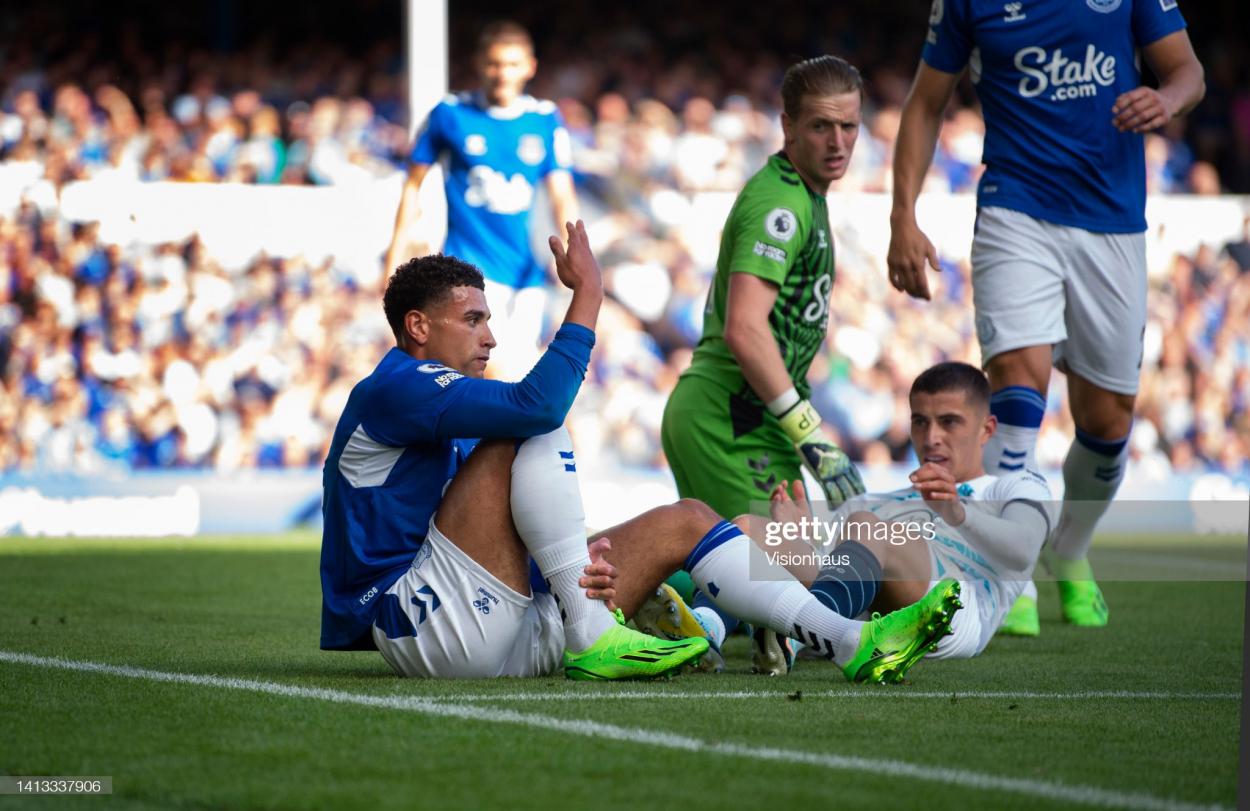 It is with this backdrop that two dependable defenders come onto the Goodison Park scene. Tarkowski was an ever-present during his six-and-a-half years with Burnley, having started more than 30 league games in each of the past five seasons. The 29-year-old has leadership attributes and is strong in the air; two qualities that Everton have lacked of late.
Likewise, Coady is a force of nature both on and off the pitch. The centre-back's presence alone with give Everton's defence a boost, a shift in personality towards a more resilient outfit. However, the former Liverpool academy player joining Everton does raise a few eyebrows. Not least because Coady started every Premier League game for Wolves last season and also given he was the club captain and a key player under Nuno Espirito Santo and latterly Bruno Lage.
Yet, Lage's switch from a five-man defence to four at the back during preseason had seen Coady demoted to the bench, which is where he remained throughout Wolves' opening weekend defeat to Leeds United. Leaving with Lage's blessing and the option that Everton could buy him permanently at the end of the campaign, Coady wants to play regular football in the buildup to the World Cup.
A boon for Everton, therefore, and expect Coady and Tarkowski to become the regular components of Lampard's back-five. The pair are stalwarts and will surely raise the standard of Michael Keane, who has been in need of a guiding light alongside him since joining Everton in 2017. The trio — born and bred in a mixture of Manchester and Merseyside — could become Everton's northern powerhouse at the back.
'His leadership skills will be of huge benefit'
Everton's defence suddenly appears less leaky, more rigid and will imbue greater confidence to the Everton supporters watching on. A familiar accusation last season was Everton's inability to defend set-pieces — they conceded the most in the league — and the signings go a long way in addressing that particular shortcoming, whilst also providing greater potency at free-kicks and corners in the opposition area. For instance, Coady has won on average 61 per cent of his aerial duels over the past four seasons.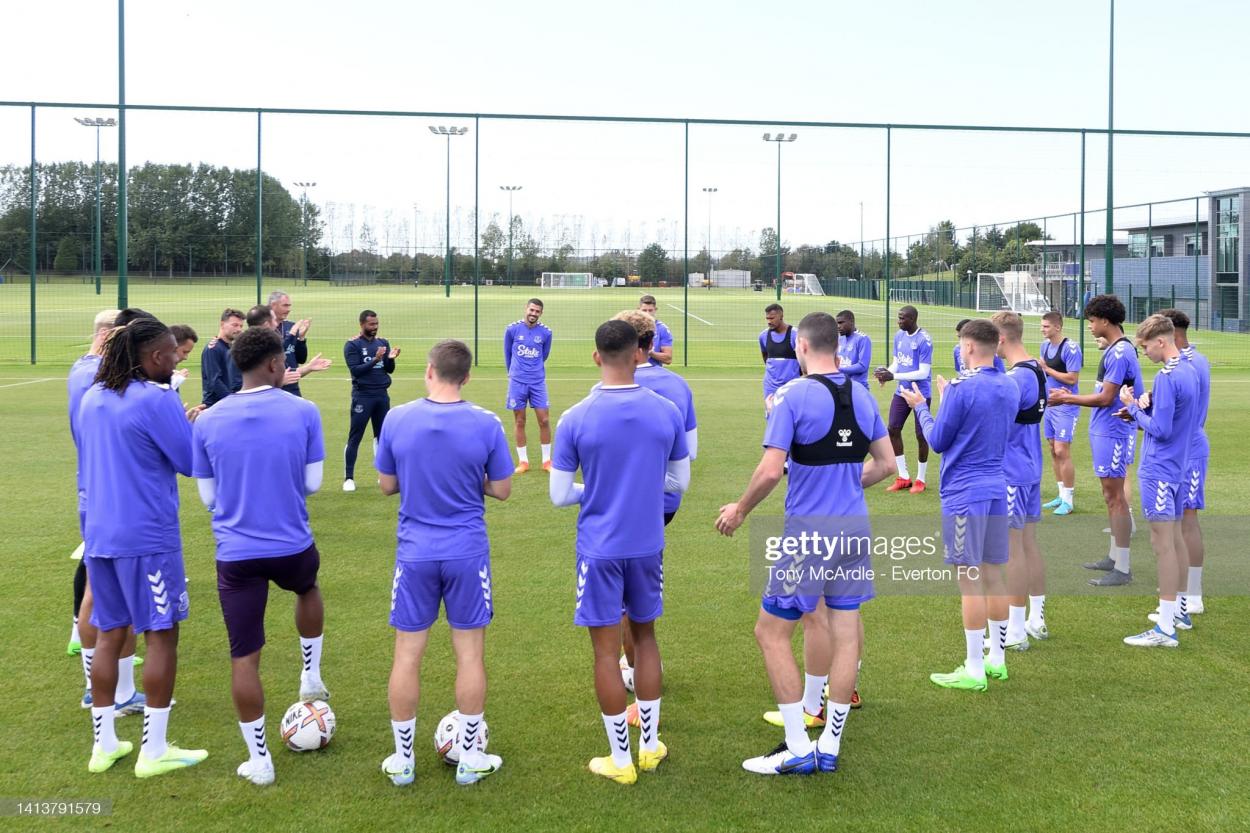 Forging a relationship with Jordan Pickford,, England's No.1, will be of use to both Coady and Tarkowski too. Gareth Southgate has selected the pair for England squads previously, but neither have nailed down a regular place. A good couple of months for their new club could lead to a berth in the World Cup squad come November.
However, it is Everton that Tarkowski and Coady have signed up to serve. Given Godfrey and Mina's injuries, hitting the ground running will be vital in Everton's quest to experience a less fraught season than the previous. Defensive uncertainly crippled Everton last term, whether that be personnel or form, but now Lampard will hope to drill an experienced defence into a solid unit.
"We are delighted to bring a player of Conor's quality and vast experience to Everton and he fits into how we want to play as a team," Lampard said of the latest arrival. "As well as being one of the Premier League's most reliable defenders and an England international, his leadership skills will be of huge benefit to us, too."
Suddenly, one can make a case for Everton's defence.