Last season's surprise package, Sunderland have certainly been the shock of WSL 1 again at the midway point of 2016, albeit in a contrasting manner.
Limping into June without a win and with just three points to their name, Carlton Fairweather's Lady Black Cats have struggled to catch their top flight opponents off guard this time around, with them well aware of what they are all about.
The Wearsiders are no longer an unknown quantity, with teams clued on about how to defend against them now. A similar problem was seen at the back end of 2015, as they finished their league campaign on a run of five without a win.
Teams realised how to defend against them and had identified cracks in their defence, which they duly exploited. With few changes made to their playing style over the off-season despite this, they have ran into the same obstacles at the beginning of this current season.
However, this is a team that hammered 2015's champions Chelsea 4-0 in July, with there more than one reason why, nine months later, they were enduring the absolute devastation of a 7-0 defeat to Arsenal.
No Mead, no party
The driving force behind Sunderland's fourth placed finish last term was Beth Mead. The striker went into her debut top flight season with plenty of potential after a clinical campaign in WSL 2, but the then 19-year-old was never expected to emerge as a defender's worst nightmare.
She finished 2015 as the league's top-scorer having found the back of the net 12 times in 14 games and, as well as earning a senior international call-up for England, picked up countless accolades as a result.
However, this season, the opposition have clicked on and are dealing with Mead more than effectively - restricting her to just the two league goals so far. Despite this lowly tally though, it still accounts for 40 per cent of her side's WSL 1 total.
Of course, it's more than unhealthy for a team to rely on such a young player for all of their attacking play. It's by no means Mead's fault for Sunderland's disappointing start to the season, with the goal-scoring burden one that should be shared by the entire squad.
The likes of Abbey Joice, Krystle Johnston, Stephanie Roche and Brooke Chaplen should be chipping in - the latter two responsible for the rest of the team's league goals - while more in the attacking third is expected from midfielders Keira Ramshaw and Lucy Staniforth too. This is not just in terms of scoring either, but with regards to supplying Mead with the service required to find her golden touch once more.
Several of the striker's fellow attackers have shown glimpses of what they are capable of, but none have fully taken advantage of the space they are being afforded by defenders keeping close tabs on Mead.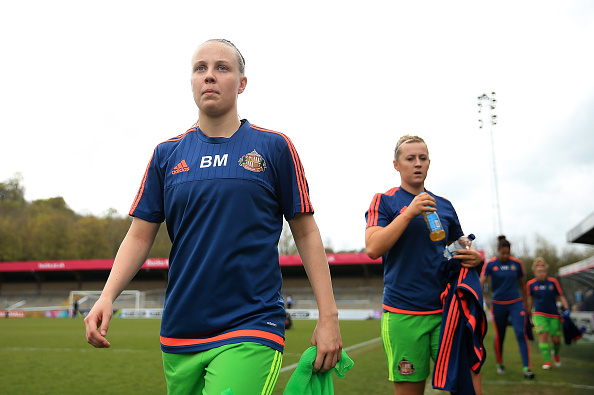 Problems at the other end remain
While scoring goals was easy for the Black Cats last season, defending was not - and it still isn't this term.
Victoria Greenwell's retirement was a huge below at the end of 2015, and it should have served as an even bigger reminder to Fairweather that defensive recruits were required over the off-season.
Rachel Pitman was the only defender the manager brought in though, simply filling Greenwell's position on the books. The team have lacked depth at the back as a result, and experience.
Looking at signings made by other sides, there were experienced defenders available too. Emma Lipman joined Sheffield FC, Corina Schröder moved to Birmingham City and Becky Easton signed with Doncaster Belles. With players like these on the move, it's disappointing that Sunderland didn't bring in someone to bolster a disorganised defence. As a result, the back line has endured the same problems.
Their 2-1 loss to Chelsea, in fact, summed up their season so far. Returning to the scene of their 4-0 final day defeat from last year, the Lady Black Cats took a surprise early lead when Roche fired in a superb sixth minute strike. The Republic of Ireland international will be the first to admit that she has not yet hit the heights expected on Wearside, but this goal was as an example of just what she is capable of.
However, three minutes later, Chelsea's first attack in pursuit of an equaliser ended in exactly that as the Wearsiders failed to defend a routine set piece - allowing Katie Chapman to head home with ease.
From there, the Blues would record three points, Fran Kirby putting them ahead in the first half before Rachael Laws' net was peppered in the second half, albeit without bulging. Still, it was down to the 'keeper almost alone for this, with her defence far too easily breached.
Without a signing made as we near the season's resumption at the weekend, Sunderland fans will hope that Fairweather has done some serious work on the training ground instead.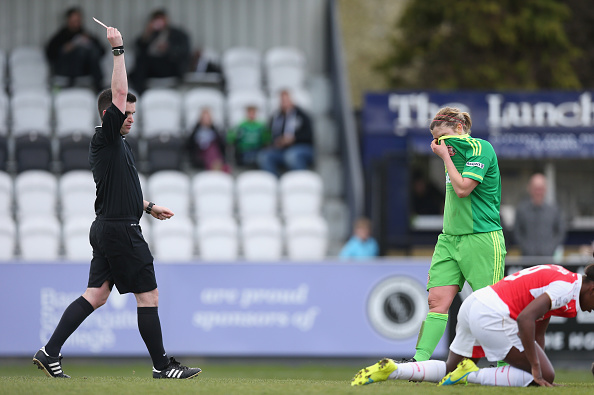 The future is bright
One particularly bright spot in Sunderland's season, however, has been Fairweather's integration of Academy players - coinciding with Sam Allardyce doing something similiar with the men's team.
Emma Kelly became a squad member towards the back end of last year, but this season has seen the likes of Megan Beer, Danielle Brown, Charlotte Potts and Madelaine Hill feature for the first team too.
The former three have been helped by the lack of depth at the back, but they have got their foot in the door by merit too, making a combined total of seven appearances between them.
Add to these the likes of Mead, Ramshaw, Joice and Staniforth - all aged 23 or younger, and it's clear to see that there is a bright future for this group of players who could be together for years to come.
They have the star quality to survive a difficult season and should more than comfortably avoid relegation in the end, but need to build on that instead of sitting still in the transfer window once again come winter.