Next in our series of mid-season reviews we look back at how Millwall Lionesses have fared so far this season.

Played: 6
Won: 1
Drawn: 3
Lost: 2
Goals scored: 10
Goals conceded: 13
Current league positon: 7
Early FA Cup Successes

Millwall was another on the list of WSL clubs that parted company with their manager after the conclusion of the 2015 season, Dan Mlinar taking on a different role at the club and Rebecca Sawiuk brought in to take the reins. Sawiuk wasted no time in strengthening the side, adding Leighanne Robe, Emily Heaslip, Dawn Mallett, Amber Gaylor, Leigh Nicol, Billie Brooks and Lucy Loomes to the squad.

The early signs were mixed, Millwall progressing through early FA Cup rounds against first Watford (after extra-time) then against WPL side Loughborough Foxes (after penalties) before Reading booted them out of the competition inside of ninety minutes. But they were competitive games that only helped to strengthen the side before the league kicked-off.

When the Lionesses took to the pitch for the first time this season, away to Oxford, the fans that had travelled were optimistic – despite the torrential rain and delayed kick-off – Millwall playing well and running out 5-3 winners in a nail-biting opening night game. The next two matches were another nod to the progress Sawiuk had made in a short space of time, two credible draws a month apart against two title-chasers, 2-2 at home to Everton then 1-1 at Huish Park.

Back-to-Back Defeats​

Sawiuk's return to the The Hive in late April wasn't happy one as she saw her side fall to defeat following a stoppage time penalty, like the two matches that proceeded it, it was a finely poised affair that could have swung either way but as it was Dave Edmondson's London Bees claimed their first league win as Millwall fell to their first defeat. Things went from bad to worse three days later when Millwall were on the wrong end of a 4-0 scoreline against an imperious Yeovil Town.

Sawiuk would have targeted their next match – an away tie against Oxford in the Continental Tyres Cup preliminary round – as the one to turn recent form around, unfortunately they were hitting a low as Oxford were going from strength to strength and were duly knocked out of the tournament. Before rounding off the first half of the season with another hard-fought 1-1 draw against Everton.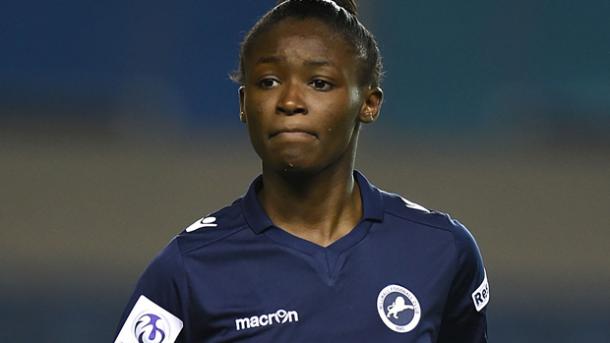 When VAVEL UK spoke to the Millwall boss earlier in the season she said this year was all about growth, making the squad as strong as possible for the coming seasons. When watching the Lionesses this season you can see the growth, the potential in the younger players – whether they've come through the sterling academy or been signed from near-by teams. But there's maybe a lack of balance in the team, not enough experience on the pitch to guide them through matches.

This season is a learning curve, for both players and manager and already we've seen glimpses of what Millwall are capable of but as it is, their lack of consistency is letting them down.