Gertjan Verbeek has been dealt a fitness blow to two key starters this week, ahead of VfL Bochum's trip to Würzburger Kickers this Friday.
Both Tim Hoogland (infection) and Stefano Celozzi (adductor problems) were ruled out by the Dutchman in his Wednesday press conference.
With both unable to feature, the Ruhr club have lost out on the right-hand side of their defence; something that will test Verbeek's resolve.
Crucial absentees
Hoogland and Celozzi have been a massive part of the Bochum side since the both joined, especially the latter.
Celozzi has missed just 282 minutes since he arrived at the Vonovia-Ruhrstadion, having played in the last 68 games.
His endeavour and steady nature at right-back was joined by Hoogland after Patrick Fabian's ACL tear last season; something that has worked a treat.
The former Schalke 04 man's distribution is superb and usually allows Celozzi - and plenty of others - free space to run into when they receive the ball.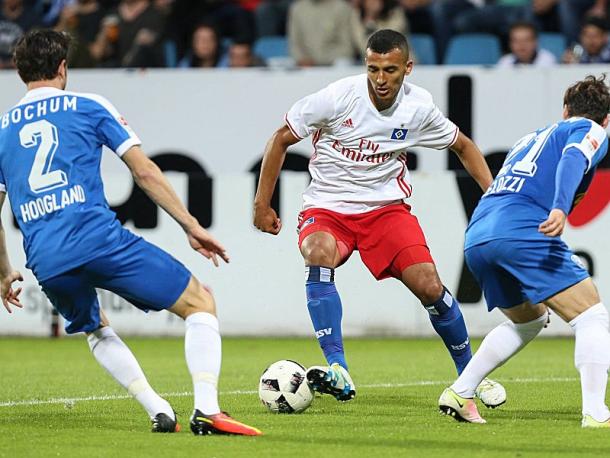 Who can replace them?
It is not a case of scrambling to find a square peg for a round hole, but it will be hard to replace two of the squad's most talented players.
In the case of Celozzi, Jan Gyamerah would have slotted in at right-back but he is also injured; Nico Rieble may get his first taste of 2. Bundesliga football.
At centre-back, things are more complicated. Pawel Dawidowicz would be the first-choice replacement, though he will only resume training on Thursday.
This is due to international commitments, something that also effects next in line to start for Hoogland, Dominik Wydra. He, however, is already back with the squad.
If Verbeek wants fully fit replacements, he could look to Anthony Losilla or Gökhan Gül; the latter is unlikely, despite his standing within the youth teams.
Despite playing two games in a short space of time, it looks like Wydra could be the man to partner Felix Bastians.