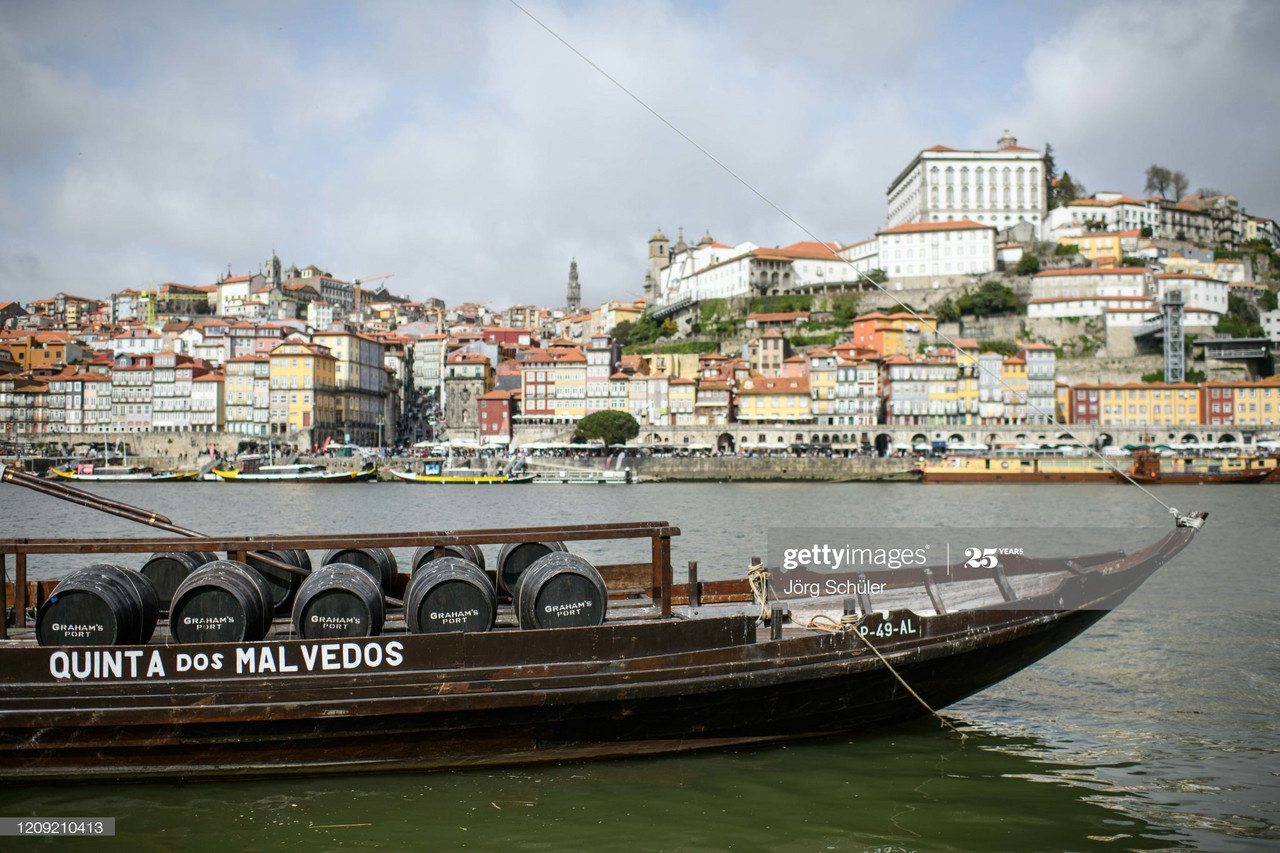 Since the devastating Covid 19 pandemic impacted all of our lives, it's become increasingly valuable to hear how people are helping those around them. These stories give us all a timely reminder that there are good people in the world and that we all have the power to help those less fortunate.
Football has huge cultural significance all over the world and is a force that can be so effectively used for good when times are hard, displayed by the likes of Raheem Sterling and Marcus Rashford in recent weeks. Someone who's trying to use the platform they've gained through football for good is 24-year-old Aaron Barton, from Woolton in Liverpool.
Unlike most people who've grown up in the North West of England, Aaron has a deep passion for Portuguese football. He uses this passion to run a website called Proxima Jornada, which is all about Portuguese football for an English-speaking audience. He's decided that during this difficult time, he's going to raise money for the National Health Service in England, and the Serviço Nacional De Saúde, which is the Portuguese National Health Service. To do this, he's walking, running and cycling the 1704 kilometres between Woolton and the Estadio Nacional in Jamor by getting out and exercising in Liverpool and clocking up the equivalent distance.
Aaron was planning to go to Portugal in June for two or three months and visit a few different cities, but obviously the pandemic has stopped that being possible. The main aim of the trip was to see the Portuguese Cup final, the Taça de Portugal. Aaron describes the final which is held at the Estadio Nacional in Jamor as: "Like a rite of passage, it's a pilgrimage for any Portuguese football fan".
He went on to describe how hundreds of fans arrive a day or two before the match and walk from nearby Lisbon to the forest where the stadium is located. There's barbecues and bars around the stadium, creating a festival-like atmosphere. It is supposedly a lot less corporate and soulless than a trip to Wembley in England.
The Fundraising Idea
After the disappointment of having to cancel his trip, an off-the-cuff comment from a friend presented a brilliant fundraising opportunity. The friend mentioned someone who was planning to walk from Dublin to Lisbon. It was then suggested that Aaron should tweak this slightly and travel the distance between his house in Woolton, and the Estadio Nacional in Jamor.
The initial public reaction has been very promising, and Aaron said: "The response was excellent after I set the page up. The target was put as £1000 and I think after a day or so it was on £530. We're going to be raising money until the 1704KM are done so the £1000 target was more just to have a target on there, there's no limit. I've got until the end of 2020 to do it and I think I'll be done before then." At the time of writing, the total is on £1042.
A positive side effect of this challenge for Aaron has been a new found appreciation for the city he lives in: "What I'm really enjoying is that I'm starting to not take for granted the things that we've got in our city. I don't live too far from Strawberry Fields, and I've walked past them a thousand times, but I've never really noticed them because you have to squeeze past all the tourists taking pictures. You think 'what's so special about that?' but then this quarantine sort of gave me time to think, that is amazing and we've got that in my city and we've got two amazing football stadiums."
There is an element of arrogance about many English football fans when it comes to other European leagues. There's an assumption that the football is boring and uneventful, and that anyone who actively follows it is a bit odd and probably thinks they're more interesting than everyone else. This means hearing a story like Aaron's about his love affair with Portuguese football and culture is very refreshing.
Journey into Portuguese Football
Aaron has enjoyed Portuguese football since as young as seven or eight but started to pay a lot more attention at about 15-years-old. He believes the power of the internet is what makes it possible to run a website such as his. The knowledge he has developed has opened up some unusual opportunities. One example was when West Ham United signed the central defender Goncalo Cardoso from Boavista. The media team at West Ham contacted Aaron and asked him to tell them a bit about the player so they can get all their facts straight for the announcement. Aaron was keen to stress however that it wasn't the scouting team looking for information.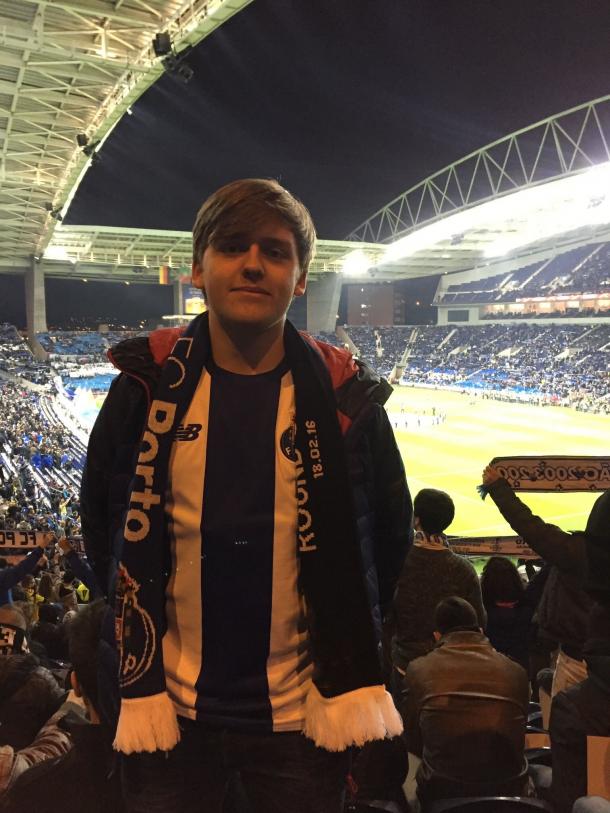 It was the Portugal side from Euro 2004 that made Aaron fall in love with the Portuguese national side: "I remember watching the Euro's in 2004, and watching that Portugal side, and just thinking, 'oh my word!'. I think I was about eight at the time, and then they played England and I remember thinking this team is just incredible. Man for man, I obsessed over that tournament. Jose Mourinho's Porto had just won the Champions League, so it was at an all-time high, Portugal reached the final and should've won. As a kid I was just something I was into, but I wasn't just into it, I was farcical about it."
The obsession slowly grew and spread beyond the national team and into LigaNOS, Portugal's top-flight. Aaron then finally got his chance to see the action for himself: "I got to, I think 18, and I just flew to Porto to watch them play Borussia Dortmund in the Europa League. I just kind of thought, wow, this is it. It was like it had been meaning to happen for so many years, I'd been so into it, and then I was there and it was everything I thought it would be. The whole experience, the culture, the food, the people, the weather, the football itself."
Trips to Porto became routine. Aaron would work in retail to earn a bit of money for two or three months, then book his tickets and go and see another game. He said: "Each time I'd go I'd be spending just my wages basically. I'd have nothing to show for it, bar the experience and the memories which to me, that means more than material possessions".
Meeting Fans
As is the custom when watching football matches abroad, Aaron has bumped into some fascinating characters whilst following Porto. When watching Porto host Borussia Dortmund in the Europa League, he found himself chatting to some Dortmund fans in a bar. It soon became clear they were part of an ultras group.
This is something that can often strike fear into regular fans, as we're led to believe that all ultras groups are out looking for a fight. As the conversation developed, it became clear these fans were also community activists, as Aaron explains: "It was so crazy, there's a little village outside Dortmund, they used to put on a music festival, the ultras themselves, and hire all these little heavy metal bands. They'd get local artists to come and sell their work and all these other little independent merchants used to come, and they wouldn't be charged to have a stall there."
When chatting to a Porto ultra after a match against Bayer Leverkusen however, Aaron almost found himself on the wrong side of the discussion. When he told this particular fan he was from Liverpool, the atmosphere changed somewhat. It's worth remembering at this point that Liverpool FC have knocked Porto out of the Champions League twice in the past three seasons. Not only that, the aggregate score lines have been 6-1 and 5-0.
Aaron then explained what happened next: "He said, 'I'm sorry to say, but I f*****g hate Liverpool', and he got a little bit aggressive, and I went, so do I. I told him I support Everton and he just looked at me and had like a little wry smile. Then I said to him 'Azul e branco é o coração', which means the heart is blue and white, which is what the Porto fans sing, but obviously referring to Everton as well. He started jumping up and singing it and bought me a drink. Two minutes ago he looked like he wanted to punch my face in."
When the interview began, Aaron had actually forgotten about our arrangement because he'd been doing interviews with Portuguese press all day after announcing the money-raising plan. The previous interview helped Aaron to understand his love for Portuguese football. He explains: "I was trying to explain this (his love for Portugal) to the fella from the newspaper before, and he put it perfectly to be honest, I didn't even say it. He just said: 'With any love, you can't put it into words'. And I thought, that's exactly it. You've literally taken the words out my mouth, well out my head, because I couldn't think of a way to formulate how I felt about it."
The conversation moved on to the city of Porto itself. It's a very compact city that's full of character, and Aaron believes this is what has drawn him to it: "The people are real working class, it's probably why I like it. There's similarities with Liverpool and Manchester where you've got your Lisbon which is like London, down South, and then you've got Porto further North. It's still a heavyweight within itself but it's not a capital. It's a bit more laidback and working class, it's very humble. Lisbon is a brilliant place but a capital feels a bit different."
Aaron's story is an example of how despite having no family or historical link to a country, football can draw you towards it and create a home from home. The power of the internet means people can pursue their interest in other football leagues around the world, to a level that would have been unimaginable only 15 years ago. Aaron's charitable endeavour illustrates how much both Portugal and the city he lives in mean to him, and how a bad situation can always be turned into something positive.
You can donate to Aaron's fundraiser here: https://justgiving.com/crowdfunding/proxima-jornada