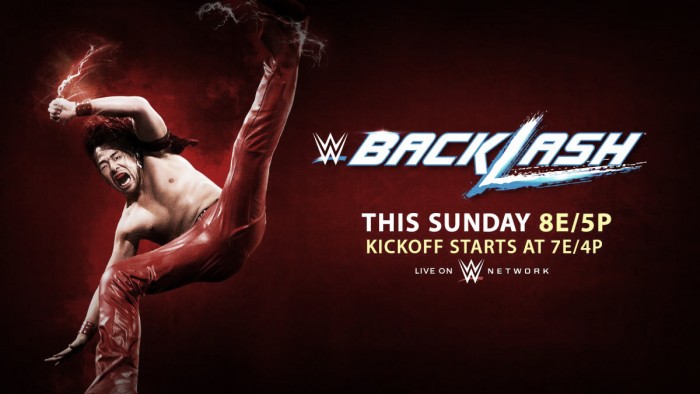 Backlash will see the SmackDown Live superstars competing on a WWE special for the first time since WrestleMania 33 and the card has plenty of potential. With NXT TakeOver: Chicago taking place the night before, the pressure will be on the main roster to make an impact and steal the weekend.
Kick Off Match- Tye Dillinger vs Aiden English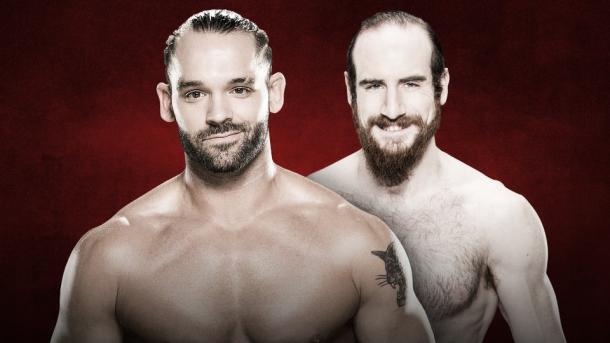 Matthew Wilkinson: It is a shame that WWE hasn't created any plans for Tye Dillinger since moving him to the main roster as he was building huge momentum in NXT before being drafted, but at least he has found a place on the card and will get a strong reaction from the Chicago fans. Aiden English is still trying to find his place since the departure of Simon Gotch and this one should be fairly routine for the Perfect 10 because of that.
Prediction- Tye Dillinger
Joel Lampkin: A rather slow build for Tye Dillinger following his call-up to the main roster but a healthy build with the newly single Aiden English could have the potential to be the perfect mixture for both superstars. Key word, 'could', it's likely that the Perfect 10 will kick off the feel good first match with a win, and It is hard to see any other route that WWE will take.
Prediction: Tye Dillinger
Eric Rowan vs Luke Harper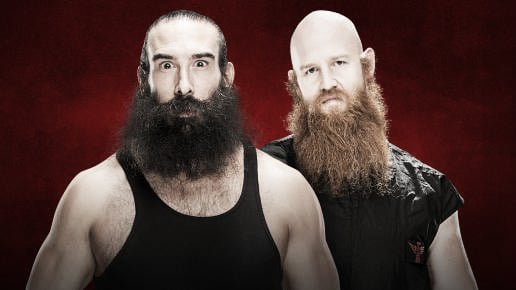 Matthew Wilkinson: This match was hastily added at the last minute on Talking Smack and is likely to be getting the least amount of time on the show because of it. Neither man has fully been able to excel outside of the Wyatt Family and whilst this writer believes they are best served as a tag team, Luke Harper has the greater upside and therefore he should pick up the victory.
Prediction- Luke Harper
Joel Lampkin: Parts of this writer believes that this match should have been built far better, this is the culmination of two superstars who have been sheep for so long transforming into wolves. A recent article heard that WWE have no plans for either superstar so, with nothing major in the works, it makes sense for the pair to battle for the next couple of pay-per-views. Eric Rowan has little to no credibility and if a storyline is going to continue with Harper he needs to start with a victory.
Prediction: Eric Rowan
Baron Corbin vs Sami Zayn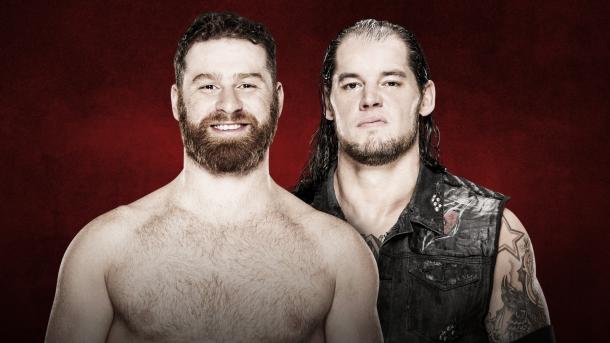 Matthew Wilkinson: Baron Corbin is this writers pick to win the Money in the Bank this year (spoiler for a future article), as he has all the tools needed to be the next big heel star on SmackDown Live, something they need right now. Sami Zayn's underdog story will hopefully have a big payoff down the road, but he can afford another defeat here, making Corbin look great in the process.
Prediction: Baron Corbin
Joel Lampkin: There seems to be a running theme here. Throwing superstars with no plans together but this one has the potential to be the match of the night. Baron Corbin has been a superstar in the making for the past two years and he is entering that spotlight he has so craved, this win will kick off a major year for the Lone Wolf but it is just a shame that it will come at the expense of the Underdog from the Underground whom at one time looked destined for big things.
Prediction: Baron Corbin
SmackDown Live Tag Team Championship Match- The Usos (c) vs Breezango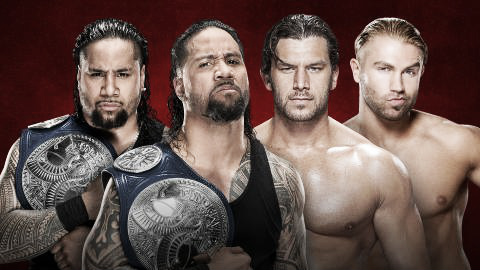 Matthew Wilkinson: Finally, WWE is putting the talents of Fandango and Tyler Breeze to good use and giving them a solid run in the tag team division and both men have taken the opportunity to the full extent. Their segments have been incredibly entertaining and when you put them in the ring with talented wrestlers like the Uso's these four men have the potential to steal the show. However, as entertaining as the Fashion Police have been, the Uso's have also been solid as champions and this doesn't seem like the time for them to drop the belts, that will likely come at the next SmackDown special.
Prediction- The Usos
Joel Lampkin: The Usos have been so refreshing and great as a hip-hop heel tag-team, a much better look than their previous Samoan personality. They go up against Breezango who with their Fashion Police gimmick has finally started to get over thanks to their fashion files. They should win the titles to give their career a much-needed boost as their interaction with a returning New Day could and would be gold.
Prediction: Breezango
Charlotte, Becky Lynch, and Naomi vs The Welcoming Committee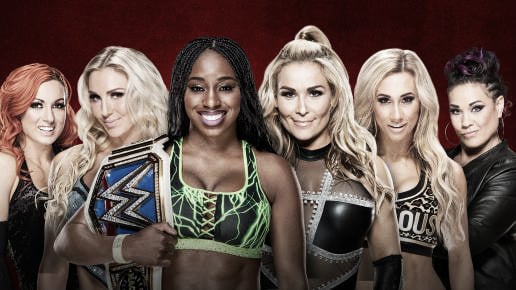 Matthew Wilkinson: This feud has been a step back for the women's division on the blue brand, failing to make the impact that creative had hoped it would, this is hopefully a one and done situation. After burdening the group with possibly the worst name in history, the warning signs were flashing right from the start, but despite the poor story, the match itself has good potential simply due to the abilities of everyone involved. With the rumors that Carmella is set for a future title shot and the fact that the group has been pushed so strong, it makes sense for them to win here.
Prediction: The Welcoming Committee
Joel Lampkin: What do we do when we don't know what to do? We throw them all together and see what happens. Just like a poor man looking round his fridge SmackDown Live have thrown together the women of the blue brand into a six -woman tag-team match with a half interesting storyline of title shots not being earned. Natalya looks right at home as the leader of a heel stable while Charlotte looks somewhat out of place, however, this is just a rebuilding phase and surely some stars will rise from the foundation being built.
Prediction: The Welcoming Committee
United States Championship Match- Kevin Owens (c) vs AJ Styles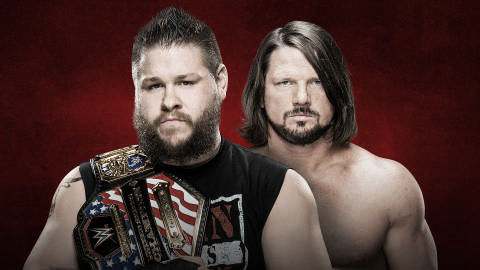 Matthew Wilkinson: WWE has a dream match on its hands here and a feud that they can drag out until the Summer if they book it correctly and that process starts at Backlash. This is yet another match that could easily be the match of the ngiht, but this writer believes that Kevin Owens' title run should continue for just a little longer.
Prediction: Kevin Owens
Joel Lampkin: An indie dream match for the United States Championship, and one that has the potential of being a five-star match. Owens has been great as an obnoxious champion while Styles is the most popular superstar in WWE, whether or not now is the right time to take the title off the prizefighter is up for debate as with this being the first SmackDown PPV since WrestleMania it could be too early to make such a decision.
Prediction: AJ Styles (by DQ)
Shinsuke Nakamura vs Dolph Ziggler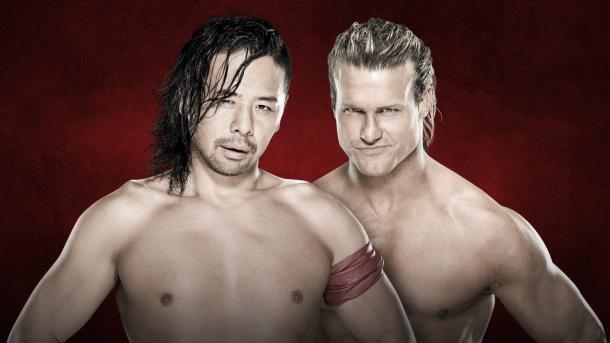 Matthew Wilkinson: For those of you reading who have never seen Shinsuke Nakamura wrestle, first of all, what have you been doing? But more importantly, get ready to be thoroughly entertained by one of the best wrestlers on the planet today. This match is going to be fantastic because whilst the hype is all around Nakamura's debut, Dolph Ziggler is no slouch inside the squared circle either and putting the two together should create magic in the ring. There should only be one outcome for this match and anything else would be foolish on WWE's behalf and that is a big win for the former NXT Champion after a competitive match.
Prediction: Shinsuke Nakamura
Joel Lampkin: Finally, the main roster will witness the in-ring debut of the King of Strong Style, it has been so long that it must deliver and a pairing with Dolph Ziggler, the king of selling seems a perfect fit. This feud has been underrated thanks to The Showoff's previous booking but he can always put on a show stealing performance, but with Nakamura destined for major things and a future title shot he must win his first match.
Prediction: Shinsuke Nakamura
WWE Championship Match- Randy Orton (c) vs Jinder Mahal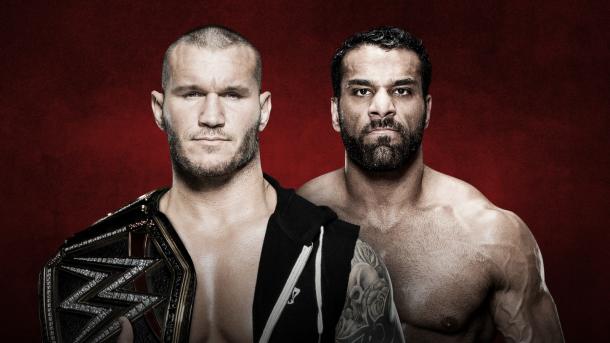 Matthew Wilkinson: Following Randy Orton's comments about independent wrestling earlier this week there is going to be a serious spotlight on this match and a pressure on Orton to deliver a good quality match and luckily for him, he has a dance partner in the form of Jinder Mahal who will be desperate to make the most of his chance. Mahal has relished in his main event role so far and played his part to perfection, but the fan interest in this match isn't exactly bursting through the roof and it will be interesting to see whether it actually closes the show in front of a rabid Chicago crowd. Whilst this writer believes it would be refreshing to see a new champion and actually commit to pushing a talent, the outcome to this is likely to end with an RKO, and perhaps a return from Rusev?
Prediction: Randy Orton
Joel Lampkin: Randy Orton has lacked that cutting edge to his game that he once had and the push to Jinder Mahal has been massive, it was originally such a shock but The Maharaja looks like a bonafide main event star – whether or not he can prove he stay with a veteran like The Viper remains to be seen. The added effect of the Singh Bros could be a deciding factor but after seeing Mahal be on top all the way through this build it is only likely to see a double RKO on the pair of enforcers.
Prediction: Randy Orton
Who are you predicting for this Sunday's pay-per-view? Let us know via Twitter- @Vavel_Wrestling