 The first week of the new season is already poised to provide the fans with some drama, as a tight-packed draw at the Brisbane International contributed to the fun. The 2017 US Open finalist, Madison Keys, is actually unseeded at the Premier event while she will face the world number nine Johanna Konta in a blockbuster opening-round match.
Both players are highly-talented players and definitely hasn't reached their full potential, and it is a cruel draw for either of them. They both had disappointing ends in 2017, but the new year looks bright for them after the off-season, especially for Konta where she suffered multiple heartbreaks in the latter of the year.
Coming into 2018: Konta
After a fantastic first half of 2017 which saw her reaching the semifinals in Wimbledon and claiming titles in Sydney and Miami, Konta found herself at a career-high ranking of five. She was well on course to qualify for her maiden WTA Finals after 2016's heartbreak, but she was due to receive experience another near-hit after she was pipped to the final spot by Caroline Garcia after enduring through a five-match losing streak which spanned from Cincinnati to Beijing, affected by a foot injury in the process.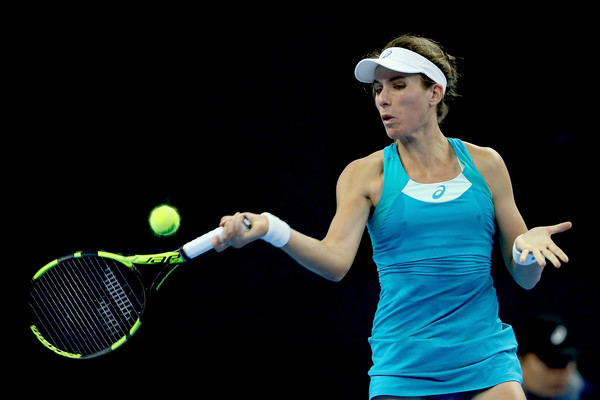 During the off-season, Konta split with her coach Wim Fissette before hiring Michael Joyce, who was the coach of Sharapova and Azarenka in the past. She participated in an exhibition tournament in Hua Hin, where she lost to Simona Halep but defeated Jelena Ostapenko easily. Going into the new year with a renewed mindset, Konta has a ton of points to defend in January and she needs to get off to business as quickly as possible.
Coming into 2018: Keys
Keys had a fantastic US Open Series which saw her regain her best form while threatening to return to the top, claiming her second WTA title in Stanford before storming to her maiden Grand Slam final at the US Open. She was ranked 11th after her magical run, but disaster struck when her wrist issues came back to haunt her, ending her season at the Wuhan Open.
It was certainly an unfortunate injury for Keys, which forced her to be sidelined for three months at the start of 2017 before her performances and ranking were affected by it. Nonetheless, she enters the new year being healthy and determined to improve her ranking.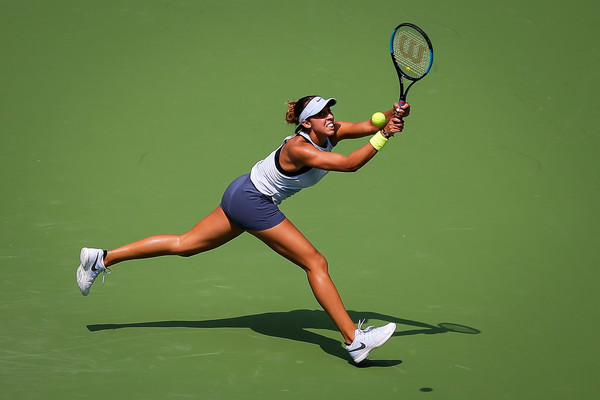 Match Analysis
With Konta and Keys, you know it would be a hard-hitting match. The American will look to dictate play in this encounter and must do so in order to have a chance of prevailing. Her powerful serves and invincible groundstrokes will give her time to charge towards the net, and her net play could prove pivotal in this match. Likewise, Konta would attempt to have the same tactic, but rather target Keys' backhand, the weakest shot of her game, instead of her merciless forehands.
Consistency definitely plays a part, but it would concern Keys more while Konta has to find the rhythm early on. The movement is important for the Brit, especially when being on the defense, whereas the American's wrist injury is a factor as well. If Keys were to be fully healthy, she has a decent chance to pull off the upset here. Their head-to-head stands at one apiece, with Konta triumphing on the last occasion they met at the 2016 China Open, where Konta became the eventual finalist.
Match Prediction: Keys d. Konta in three sets