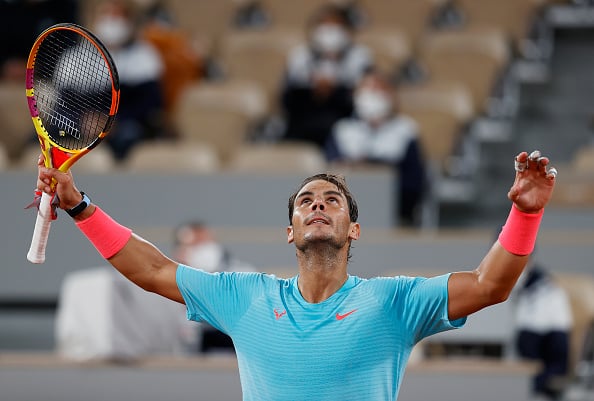 Having made their predictions for the women's quarter-finals, James Spencer and Elias Laradi weight in on their thoughts ahead of the men's showpiece matches.
Novak Djokovic (1) vs Pablo Carreño Busta (17)
E.L: Novak has been playing some great tennis and is coming off winning the title in Rome. Carreño Busta is another dangerous threat but I think Djokovic's weapons will be too much for him to handle.
Prediction: Djokovic in 3.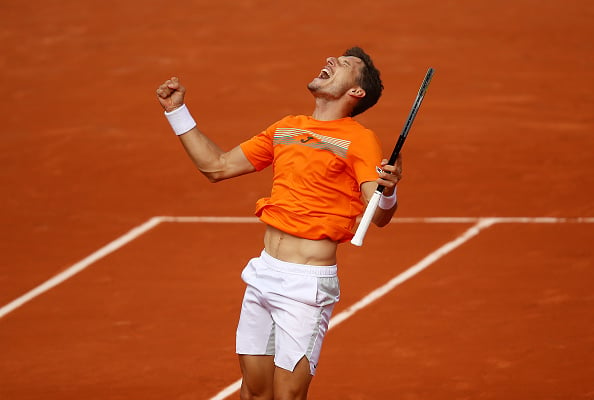 J.S: Having been disqualified from the US Open last month for hitting a line judge in a match against the very same opponent, in Carreño Busta, it will be fascinating to see how this match pans out.
I do wonder if a sense of Déjà vu may enter the Serb's mind when he looks across the net on Court Philippe Chatrier.
As Elias mentioned, Djokovic is in good form so I would expect him to brush the Spaniard aside.
Prediction: Djokovic in straight sets.
Andrey Rublev (13) vs Stefanos Tsitsipas (5)
E.L: Rublev has been playing some great tennis but was almost caught out against Marton Fucsovics in his last match and needed to rally to win a match that lasted over four hours.
Tsitsipas was fast and efficient in dismantling Grigor Dimitrov and looks poised for the long run.
Prediction: Tsitsipas in 4.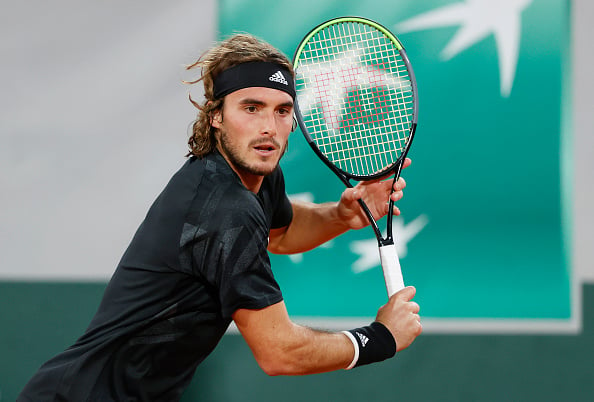 JS: Having beaten Tsitsipas to win the Hamburg clay-court event prior to the French Open, it is clear Rublev has what it takes to beat the Greek on this surface.
That said, I am expecting the fifth seed to be extra fired up after that loss. And having underperformed this year in the Grand Slams, it is time Tsitsipas showed his true potential.
Prediction: Tsitsipas in 5 sets.
Diego Schwartzman (12) vs Dominic Thiem (3)
J.S: I think this promises to be a very tasty matchup between two established clay-court players.
Schwartzman is fresh off beating Rafael Nadal on his way to the Italian Open final, before losing to Djokovic 7-5, 6-3, in straight sets.
In comparison to Thiem, who is still on a high after his five-set thriller in New York against Alexander Zverev, landed him his first Grand Slam title.
Having been taken the distance in the previous by Frenchman, Hugo Gaston, I think Schwartzman might actually cause a surprise.
Prediction: Schwartzman in 5 sets.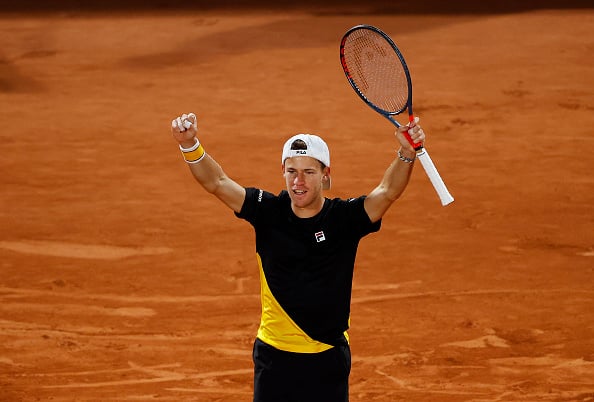 E.L: Schwartzman getting to this stage isn't really a surprise anymore, he is a great clay-court player that has some strong weapons, despite his size. He played well in Rome and has gone under the radar.
Thiem was cruising in his last match against Gaston, but the Frenchman was able to come back and cause problems, which shows cracks in the Austrian's game.
I still think Thiem will bounce back and will aim to close out the match much sooner.
Prediction: Thiem in 4.
Rafael Nadal (2) vs Jannik Sinner
J.S: I'm actually really looking forward to this match. The Italian is the new teenage sensation and he is aiming to knock the King of Clay off his throne. It is the ultimate match-up in that sense.
I watched Sinner beat Tsitsipas earlier in the clay-court season and was extremely impressed with what I saw. So, it was no surprise when the 19-year-old overcame Sasha Zverev in four sets to make his first Grand Slam quarter-final.
Nadal on the other hand is looking as imperious as ever and is yet to drop a set. I actually have a sneaky feeling, the Spaniard will finally lose a set, but he will still be far too strong for the youngster.
Prediction: Nadal in 4 sets.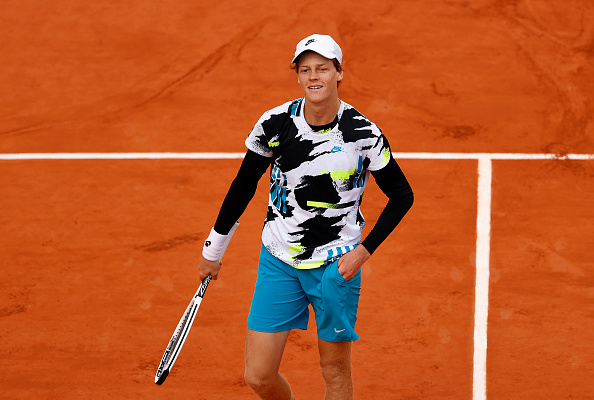 E.L: Nadal has been showing why he is the King of Clay, having not lost a set all tournament and it's looking like the title is almost his to lose.
Sinner has been the talk of the tournament ever since he took out David Goffin in round one. I still think Nadal is far more dangerous and shouldn't have any issues.
My prediction is Nadal in 3.