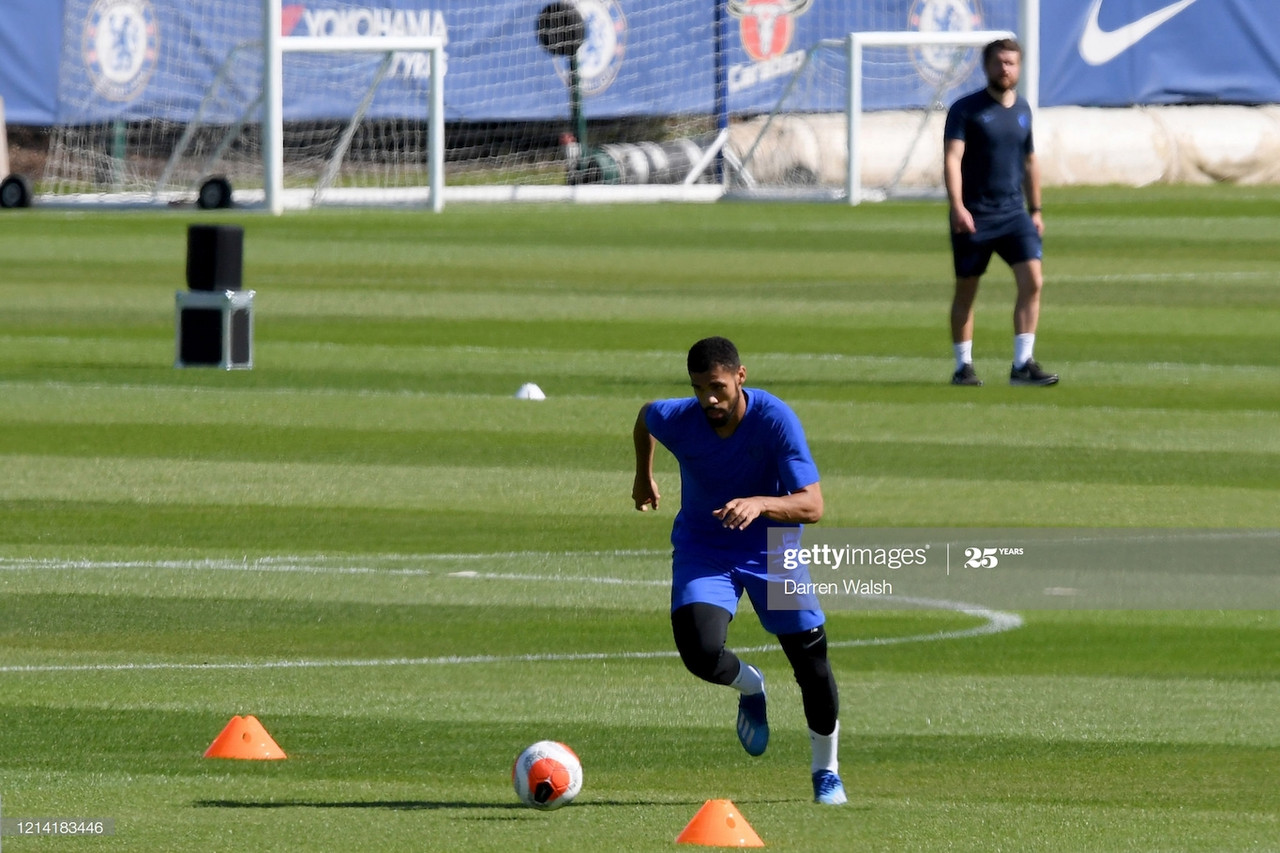 Words by Jack Drury.
Chelsea joined other Premier League teams this week by returning to training as top flight English football looks set to return in the coming weeks.
While the break has been painful and unenjoyable for most, one man who may have benefitted from the time off is Ruben Loftus-Cheek, who is yet to make an appearance under Frank Lampard.
However, the lockdown has hardly been full of rest for the 24-year-old, who has been desperate to get as close to match fitness as possible throughout the season.
Using the time to recover
He said: "I've been doing a lot of what the other boys have been doing, general fitness stuff, but I've had some individual responsibilities to keep my Achilles in check."
Loftus-Cheek suffered an Achilles injury during a charity match towards the end of the 2018/19 season against New England Revolution, ruling him out of the Europa League final triumph against Arsenal.
"It's been calf workouts and stuff like that, just keeping my body strong for whenever we go back", the England international said.
As of the 21st of May, the Blues began returning to socially distanced training sessions run by Lampard, with several players including Jorginho, N'golo Kante and Kepa Arrizabalaga sporting new hairstyles to match the current lockdown.
Loftus-Cheek was one of many players who were glad to be back, saying: "I'm really excited and just to see a few of the boys – from a safe distance obviously – but just to have that social contact with some of the boys you're used to seeing every day and you haven't seen for two months."
With the current plans for 'Project Restart' to commence on the 12th of June, players face a race against time to reach their peak of their fitness for a run of crucial games, especially for Chelsea who look to secure a top four finish again.
"This is the first stage of it and it needs to be safe but I feel like the routine they've shown us is safe so for us it's good to go at the moment", said the 24-year-old. "You have to do things properly but we feel like this phase one has been done properly so everyone is looking forward to get going."
Loftus-Cheek hails 'gaffer'
While Loftus-Cheek has been restricted to watching for the entirety of the season so far, the midfielder has been impressed with both the changes the new manager has brought to the club, as well as the performances of the young players who have broken through.
He said: "The young boys have done really well so credit to them. They've shown they can play at this level and help the team win. The gaffer always said he would play them but they have to be doing well to play."
With it still being unclear how the end of the 2019/20 season will play out, one thing that is for sure is that Loftus-Cheek will have a big role to play as they look to secure Champions League football for next season.