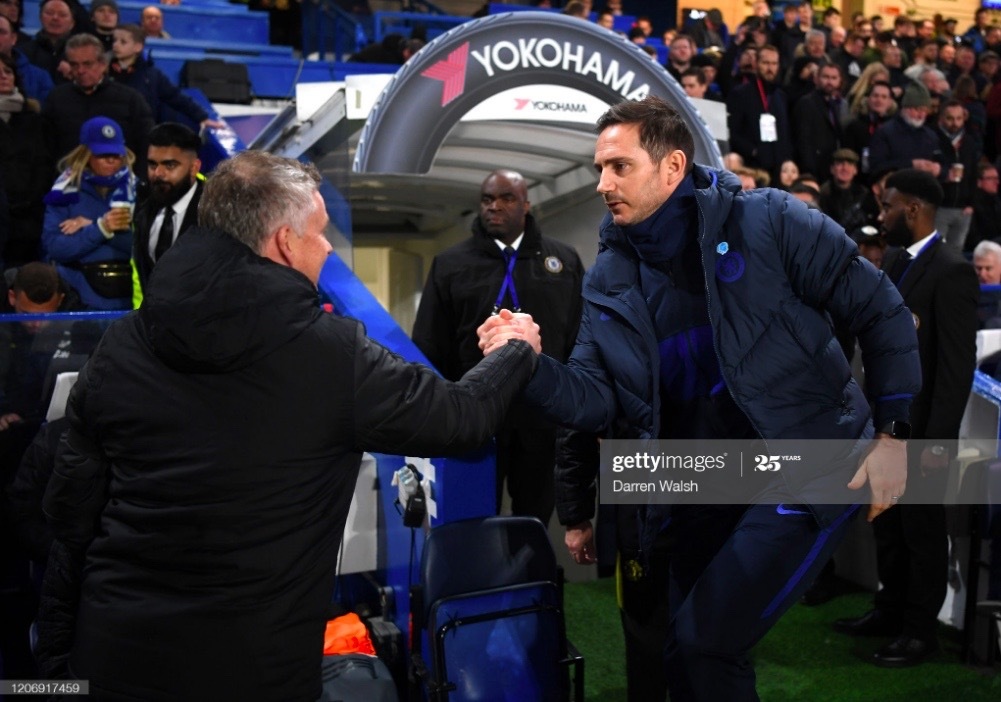 Sunday's FA Cup semi-final clash against Manchester United will be a real test for Frank Lampard and this Chelsea squad, who has lost all three games against United this season under Ole Gunnar Solskjaer, including a 4-0 loss in the season opener.
Chelsea are no strangers to United in recent times in the FA Cup either, having played United four times in the last four seasons in the competition, already having won two of those games.
Here at Chelsea Vavel, we're going to look back at the best FA Cup clashes between the two English giants.
Chelsea 1-0 Manchester United - FA Cup Final (19th May 2018)
Eden Hazard's penalty was the only difference between the two teams on this day, having been brought down by United defender Phil Jones after just 22 minutes played.
United did have a goal disallowed for offside, a great spot by the linesman to see Alexis Sanchez offside by only a yard, following a good diving stop by Chelsea goalkeeper Thibaut Courtois.
This final was also the first to have Video Assistant Referee (VAR), and it did come into use when it denied Chelsea a second penalty following an Ashley Young handball shout late into the second half.
The trophy was Chelsea's eighth FA Cup win in the club's history
Chelsea 3-5 Manchester United - FA Cup 3rd Round (4th January 1998)
Having won the FA Cup just the season prior, people were wondering before this match who would come out on top, a defending Chelsea side or a rampant attacking United.
That answer was put to bed by 74 minutes as United found themselves 5-0 up with two goals from David Beckham and Andy Cole, with Teddy Sheringham getting on the scoresheet.
Chelsea found life too late in the game, but still managed to put three goals in past Peter Schmeichel, two of those coming from Gianluca Vialli, the other Graeme Le Saux.
After the match, then-Chelsea-manager Ruud Gullit said to the media that the game 'was really only 2-0' because a lot of his players were 'under-level' in the first half.
Chelsea 1-0 Manchester United - FA Cup Final (19th May 2007)
Exactly 11 years before Eden Hazard's penalty gave Chelsea another FA Cup win, it was Didier Drogba who, after 116 minutes of game time, poked a lovely chipped ball by Lampard past Edwin Van der Sar to give Chelsea their first FA Cup victory in seven years.
It was an almost lacklustre final, with no real goal opportunities for both sides, with only Ryan Giggs' 56th minute volley blazing just inches of Petr Cech's bar.
The first of the new Wembley, Chelsea have won at the new Wembley stadium eight times, more than any other club.
Chelsea 2-0 Manchester United - FA Cup Quarter-final (4th March 1950)
Over 70,000 spectators packed into Stamford Bridge for this bout between the two sides, and were gifted with witnessing a 2-0 victory for the Blues.
Chelsea winger Bobby Campbell's strike gave them the lead after just six minutes with a lovely one-two finish past Jack Crompton.
Then club legend Roy Bentley scored a great curling finish with 20 minutes still to play but that sealed the victory over the Red Devils.
Chelsea 0-4 Manchester United - FA Cup Final (14th May 1994)
In this dominant display by United, they scored four second half goals to beat Chelsea in an FA Cup final soon forgotten for Blues fans.
Eric Cantona scored two identical penalties just six minutes apart after the hour mark, and United put the game away Mark Hughes and Brian McClair put the cherry on top to finish the Blues off.
It would take another three years for Chelsea to get back to an FA Cup final, this time beating Middlesbrough 2-0 following a famous Roberto Di Matteo goal after just 43 seconds and an Eddie Newton goal in the last seven minutes of the game.