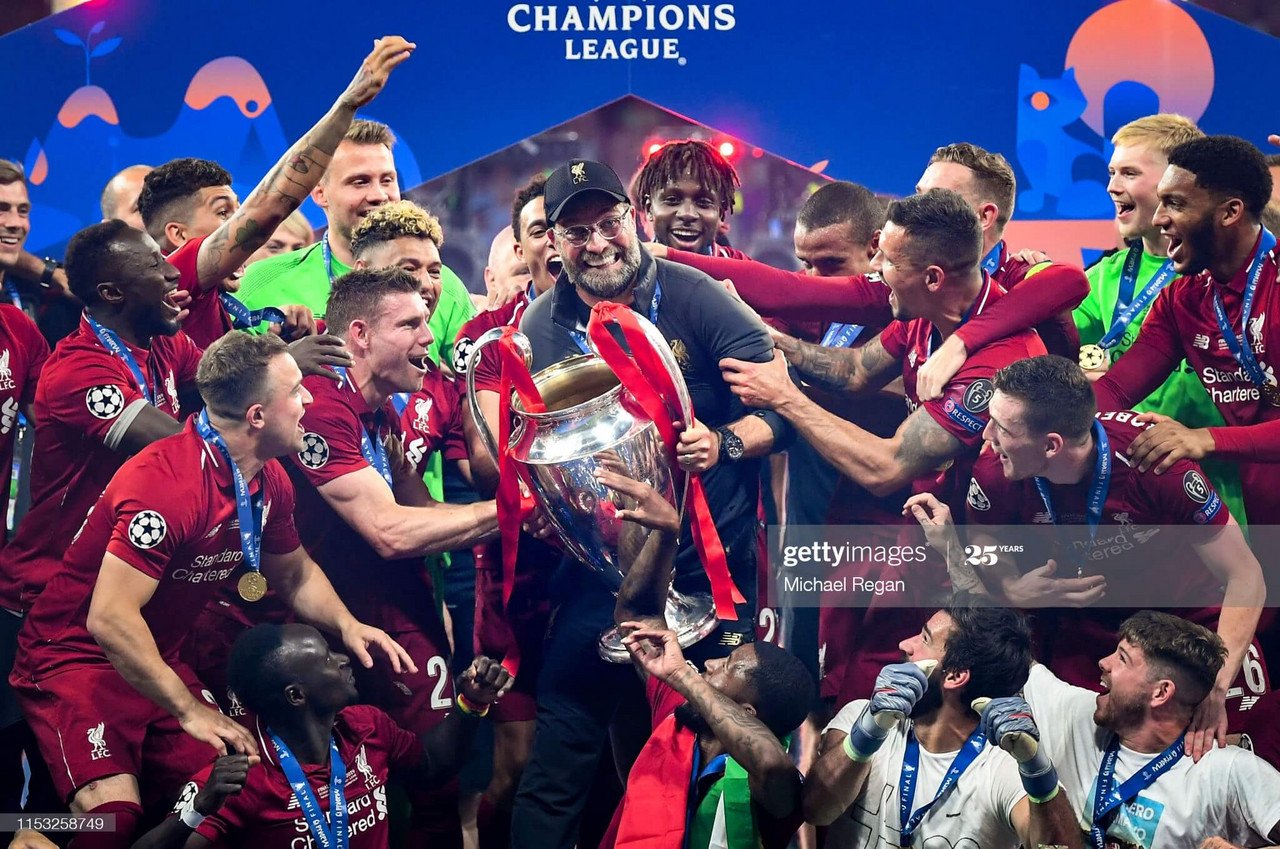 Liverpool are currently the Champions of England, Europe and the World. The 30 years wait for the Premier League title is over and the Reds have the potential to break a club record for the most points in a season with two wins from their final games, taking them to 99 points. What more could fans want?
With this season nearly finished, many have begun looking to next season and started making claims about who Liverpool should sign.
Whilst it is unlikely that the Reds will sign anybody that will start for them next season, Jurgen Klopp's side could do with a couple of smaller signings to bolster his squad depth. This will help him create a dynasty at Anfield and give them a great chance of silverware next year.
Adrian a liability and makes fans nervous
The Spaniard came into this season not expecting to play much behind Alisson. However, an injury to the Brazilian goalkeeper meant that Adrian had to play for the first three months.
His Liverpool career started as a fairytale, helping Liverpool win the Super Cup on penalties. However, his from since has been more realistic of what the Reds were expecting.
Silly mistakes and a lack of confidence with the ball at his foot has put pressure on Liverpool's defence, making the Anfield crowd nervous.
With Loris Karius coming back from Besiktas, he could contend for the number two spot if he can forget his previous troubles as a Liverpool goalkeeper.
Robertson forced to play every game due to no left-back cover
Another area for improvement is the left-back position.
Andy Robertson's position will be safe with the Scottish left-back considered one of the best in the world; who can fill-in for him is still a mystery.
James Milner is currently the back up for Robertson and can cover him suitably. However, Milner is now 34-years-old and is beginning to pick up injuries. This has made him unavailable to play in 11 Premier League games.
Liverpool are so reliant on their full-backs helping to spread the pitch and create chances for the forwards that they will need to find someone that can come in for Robertson when he is unable to play.
Although that's not very often, if both Robertson and Milner are unavailable, Liverpool are left with no one else to cover. This was seen against Everton in June where Joe Gomez was forced to cover on the left.
Crying out for a fourth forward
Liverpool's illusive front three is the key to their success. 'One-season-wonder' Mohamed Salah has 100 goals and assists in 104 games in the Premier League, boasting two successive Golden Boots and the record for the most goals in a Premier League season to cement his place as one the best players in the world.
Sadio Mane's four years at Liverpool have seen him become a key figure in this Liverpool side. 22 goals last season saw him win a Golden Boot and another 17 this season further shows why he is so highly rated.
Roberto Firmino's goal return has not been amazing this season, with the Brazilian still to score a League goal at Anfield. That being said, his movement and technical ability is second to none. It is his pressing and creativity that allows Salah and Mane to get so many goals.
Liverpool's only problem is finding another suitable player for when one of the front three are unable to play.
Divock Origi, Takumi Minamino and Xherdan Shaqiri have all shown that they are not ready or good enough to take the throne of one of the front three. This has been seen all too often this season.
Should one of the front three sustain an injury keeping them out of the team for a while, Liverpool would massively struggle and must look into this problem.
Willian of Chelsea would be a good player to aim to capture on a free deal as well as Adama Traore, although he is likely to command a hefty fee. Both have shown this season that they are good enough and could improve under Klopp to become even better.