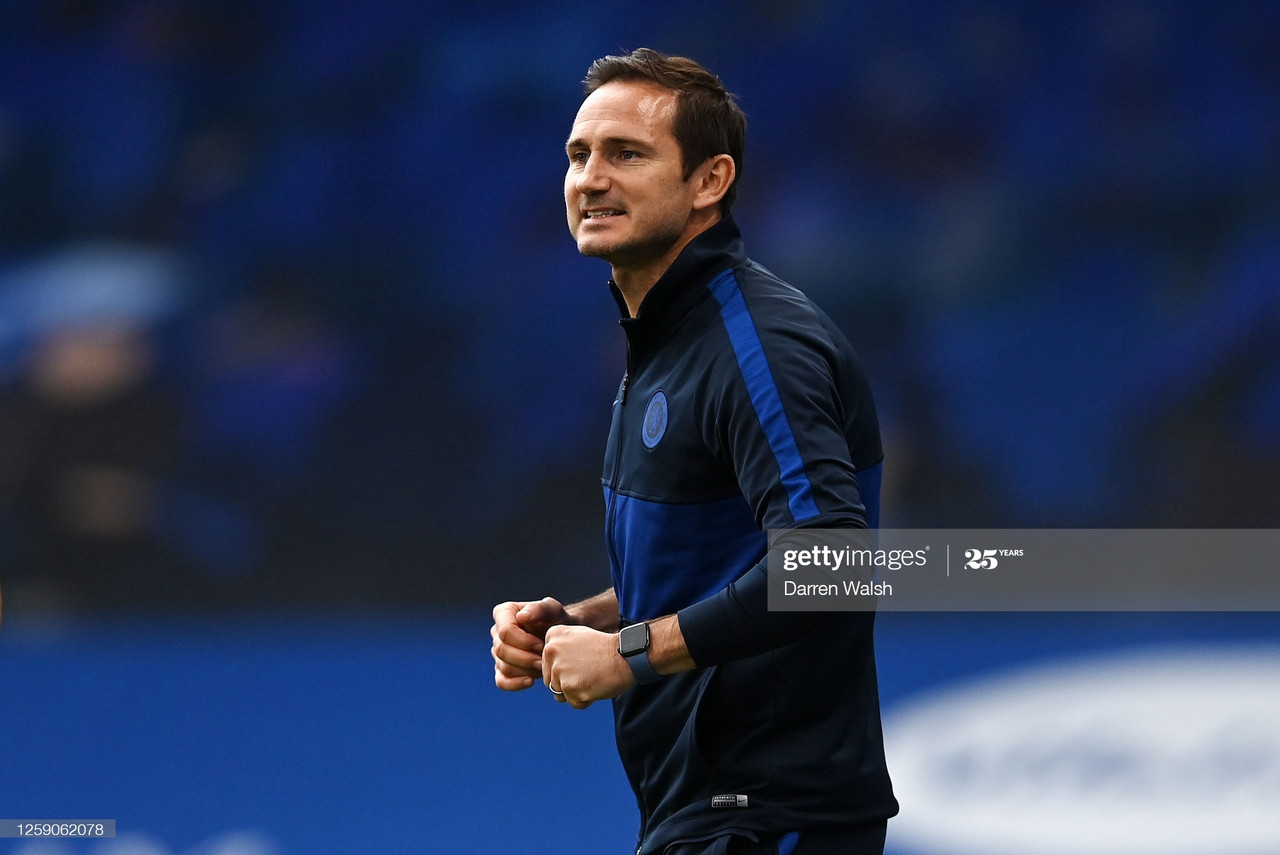 A monumental victory for Chelsea at Stamford Bridge yesterday ensured the Blues will play in the UEFA Champions League next season.
Two goals, courtesy of Mason Mount and Olivier Giroud, set Lampard's side on their way to victory.
Having secured the main target for the league campaign, the boss was in a reflective mood when assessing his first season as a manager in the top-flight, having made the move to SW6 from Derby County last summer.
Learning on the job
Speaking to Chelsea's in house press team, Lampard stated: "The year I had at Derby made me learn that this (being a manager) was definitely what I wanted to be.
"Before that when I had my year off from football in the media, it didn't really grab me enough.
"It was a nice job, I enjoyed it, but I wanted to be back in and when you get the job with Chelsea, the step up in terms of expectation is huge, with the level of player and the demands to win week in week out.
"That has been tough and in terms of how you always want to improve, I am pretty obsessive on myself in how I want to work. In that sense, I probably learned that I need to get the balance right going forward in terms of being able to switch off a little."
'I want to be successful here'
Lampard's desire to be successful in SW6, following a hugely successful maiden campaign, has intensified, with the Blues boss raring to go already.
He continued: "My desire to be successful is there and is so big that I can't help wanting us to get better and better.
"I've learned a million things and I am humble enough to know if there are things, I can improve I will try to do it because I want to be successful with this club.
"It has been a tough year, but I have enjoyed every bit of it, and it feels like we have had a level of achievement getting in the top four.
"We have one huge game next weekend and all I can think of now is the next thing."
FA Cup Final nerves
That one huge game that Lampard is of course referring to is the FA Cup Final against Mikel Arteta's Arsenal. A game which the Blues will go into as strong favourites.
A possible victory in that illustrious competition, as well as the already confirmed place in next season's Champions League, will have a positive impact on Lampard's budget for next season, something the former Chelsea and England midfielder was quick to realise.
Speaking on the positive economical outcomes, he stated: "With brutal honesty I would say yes. Not to say exactly where that will go because that is not a conversation for now, straightaway off the back of the last game, but the economics of the Champions League are big, we know that.
"There is the prestige, the top players want to play in the Champions League, and the players who are already here and the young players, they want to play in the Champions League, but it is not a question for today.
"Those that are here can improve, we can all improve, myself included, that is what football is all about, but if we are looking to recruit in certain areas then it may help but those are conversations for after Arsenal and after Bayern Munich, let's see how we go.
"We have had a good year, we want to do better next year, so we will try to better ourselves in any way possible."