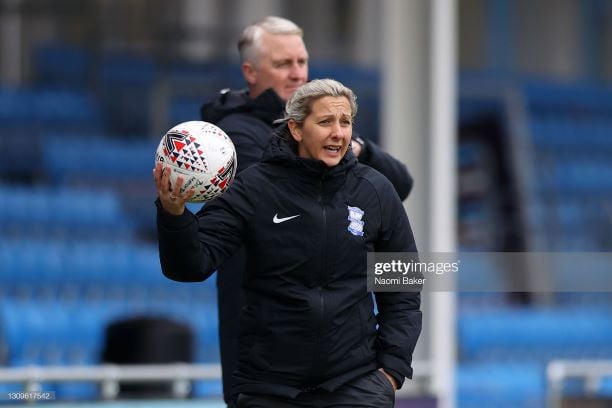 Birmingham City Women's manager Carla Ward slammed her team's first half performance following their 1-1 draw with Bristol City.
Ward, who is close to completing her first season in charge of Blues, described the first half performance as "the worst half I have seen us have" during her time at the club. This was due to Bristol City leading at the break following Charlie Welling's opener, despite Birmingham having a string of big chances early on.
The Blues boss chose to criticise her side's attitude in the first half, saying:
"The one thing we talk about in this group is attitude, work rate and desire and we didn't display that in the first half".
Ward also slammed her team's work on the ball in the first period:
"We were awful on the ball. I think diabolical was the word I used in my team talk. There wasn't one single minute in the first half I was happy with".
She finally directed anger towards her team's defensive showing in the first half:
"We were sloppy, we didn't clear our lines and we didn't close the ball down. We deserved to go into the break a goal down and it's not often I say that".
Birmingham eventually came back to salvage a point with club captain Christie Murray arrowing a beautifully struck effort into the top corner in the second half.
However, Ward was very happy with her team's performance in the second period.
Despite the poor first half performance, the Blues manager chose not to make any substitutions throughout the game and Ward felt that the decision paid off:
"When momentum is in you favour, you shouldn't change anything. We could've made a lot of changes at half time, but we wanted to give them five or ten minutes to sort it out."
Birmingham return to action next Sunday as they travel to London to take on league leaders Chelsea.