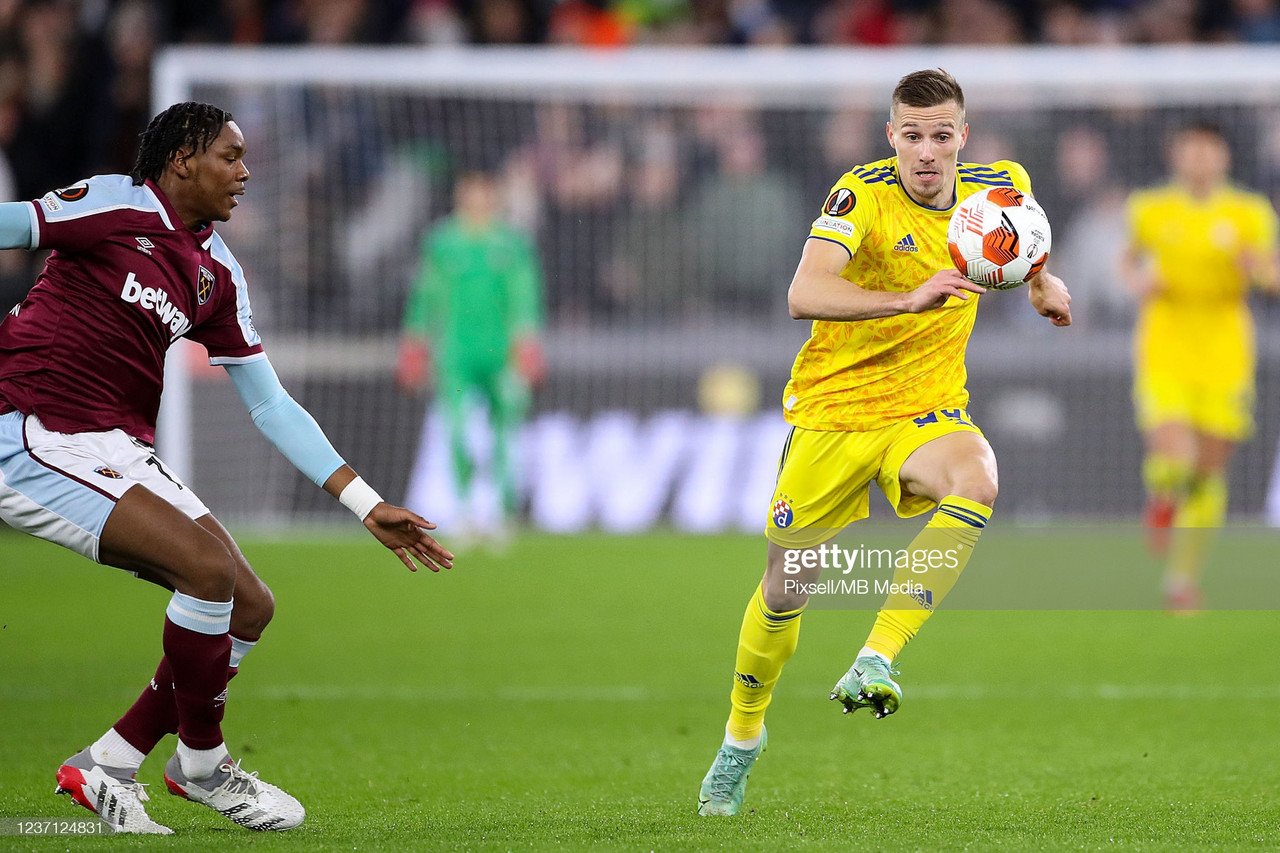 Burnley have been thrown into a mad scramble to improve their threadbare squad just two days before the end of the transfer window as the deal for Croatia international Mislav Orsichas fallen through.
Dinamo Zagreb announced their star midfielder would be staying at the club with an Instagram post on Saturday morning, after Clarets chairman Alan Pace had travelled to Croatia to get the deal over the line.
Burnley emerged as an interested party in the 29-year-old earlier in January, after Chris Wood had departed for Newcastle United.
The fee was reported to be about £7million, with Orsic doubling his weekly wage if he chose to move to Turf Moor and was keen to complete the move.
The feeling in Croatia was that Dinamo Zagreb were happy to allow the player to leave after what he has done for the club over his time there and recognised it was now or never for the player to experience Premier League football.
Things went alarmingly quiet before reports of a few hitches in the deal started to reach the surface.
Zagreb wanted to be paid in full straight away and that wasn't seen to be an issue for Pace, but the Croatian champions' fans were not happy with the rumours and demonstrated by the midfielder's house in an attempt to get him to stay.
Pace flew to Zagreb in an attempt to seal the deal which again threw up some red flags for Clarets fans and the fate was sealed this morning with Dinamo Zagreb's social media posts confirming their star was staying at the club.
Why did the deal fall through?
The fans of your club can be very persuasive.
The outpouring of disbelief that Orsic was leaving would have shown the midfielder just what he means to the people who support his club.
His love for his club would have been hard to look past, and no amount of money or Premier League football can turn some heads.
Orsic loves Zagreb and will be revered even more so now, and he is content with staying where he is.
The role he would have played at the East Lancashire club would have been different to what he plays currently, and his technical ability could potentially be muted in Sean Dyche's typical system.
This being said, he would have known – or at least would have been made aware of – that Burnley play with four midfielders and two attackers rather than a 4-3-3 formation which is used to playing at the minute.
Orsic still could have excelled from a deeper wide midfield position or from in behind a front man, with his technical ability and his desire to attack defences.
It would have been a different layer to Burnley's attack, but he didn't want it in the end.
Not completely Burnley's fault
The Clarets can't be blamed for the player signing a new deal at his current employers after being interested in and agreeing to joining the club.
Deals have twists and turns, players can have their minds made up but then one factor can change it all, and that is what has happened here.
It could be said that the club took too long over the deal, especially when it seemed so straightforward with both club and player seemingly agreeing to the terms.
But transfers are not as straightforward as they appear, they almost always require some haggling and negotiating.
And there is definitely no need for any hatred towards Alan Pace.
The chairman has been under pressure in recent weeks due to reports into his financial situation as well as a lack of signings this window.
Him flying out to Croatia to try and seal the deal personally shows he is determined to make this Burnley side better, taking a hands-on approach that wasn't entirely clear during the previous regime.
Pace does have his doubters, no denying that.
But he is trying his hardest to take Burnley to that next level, looking abroad and seemingly willing to spend money to improve this squad.
The main complaint is that, at the time of writing, the window is only open for a little more than two days, it has been left very late and that is what has worried Clarets supporters.
Make two signings that will improve the team and that worry is no more.
Now all eyes are on Wout Weghorst,, which has to be a priority now, with Aaron Ramseya potential incomer too.