As we prepare to resume FAWSL action this weekend, the month off has given fans, clubs and the media plenty of time to reflect on what has happened so far in 2016.
Here are VAVEL UK, we've kept ourselves busy this past month by looking back over the fortunes of all 19 teams in the FAWSL, of both the first and second tiers.
And here, in this article, you can find all 19 of our recaps in one place.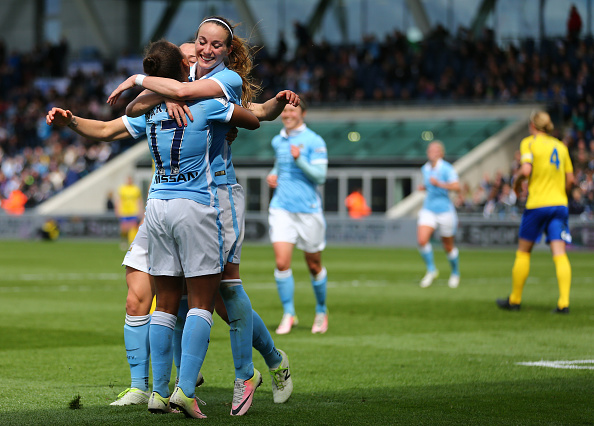 Man City's mettle, Chelsea's slip-ups, Arsenal's inconsistencies
This season, the title race in WSL 1 was expected to be as close as ever. With Manchester City boasting stars and Arsenal looking mentally strong again, Chelsea were expected to have to really work to retain their trophy.
However, things have shaped up very interestingly. Arsenal have struggled for form, despite winning the FA Women's Cup, while Chelsea's defeat to City saw them lose ground.
Other surprises have occurred too. On a positive note, Birmingham City have sprung up into third out of nowhere, finally putting on the displays they are capable of, while Liverpool have bounced back from last season's disappointments with a sturdy start.
Towards the bottom, Notts County still can't find the winning formula and Sunderland have being figured out, whereas Reading are slowly but surely finding their feet. Doncaster Belles prop up the standings, albeit with the fewest games played.
In the table below, you can view each team's mid-season review simply by clicking on their name.
Four horse race bound to excite
Moving into the second tier, the battle at the top is a lot more interesting. With four teams scrapping for two promotion spots, you can't take your eyes off things for a second.
Yeovil Town and Everton, both of whom finished just outside the top two last year, were always expected to mount a challenge this year, as were recently-relegated Bristol City.
However, Durham's shoot up the standings has made things even more interesting as they continue to be the surprise package of the season.
London Bees' turnaround from past struggles has defied pre-season expectations just as much though, while Aston Villa continue to be up there in the top half.
In the bottom half, Millwall Lionesses showed early promise but have since tailed off, whereas Oxford United started poorly but have recently begun to turn things around.
Finally, Sheffield FC have struggled to adapt to life in the WSL in terms of results, but their performances have been encouraging enough. Watford too have endured a similar story, but with less success when it comes to racking up the points.
Again, you can view the mid-season reviews of each and every team in the second tier by simply clicking on their name in the table.